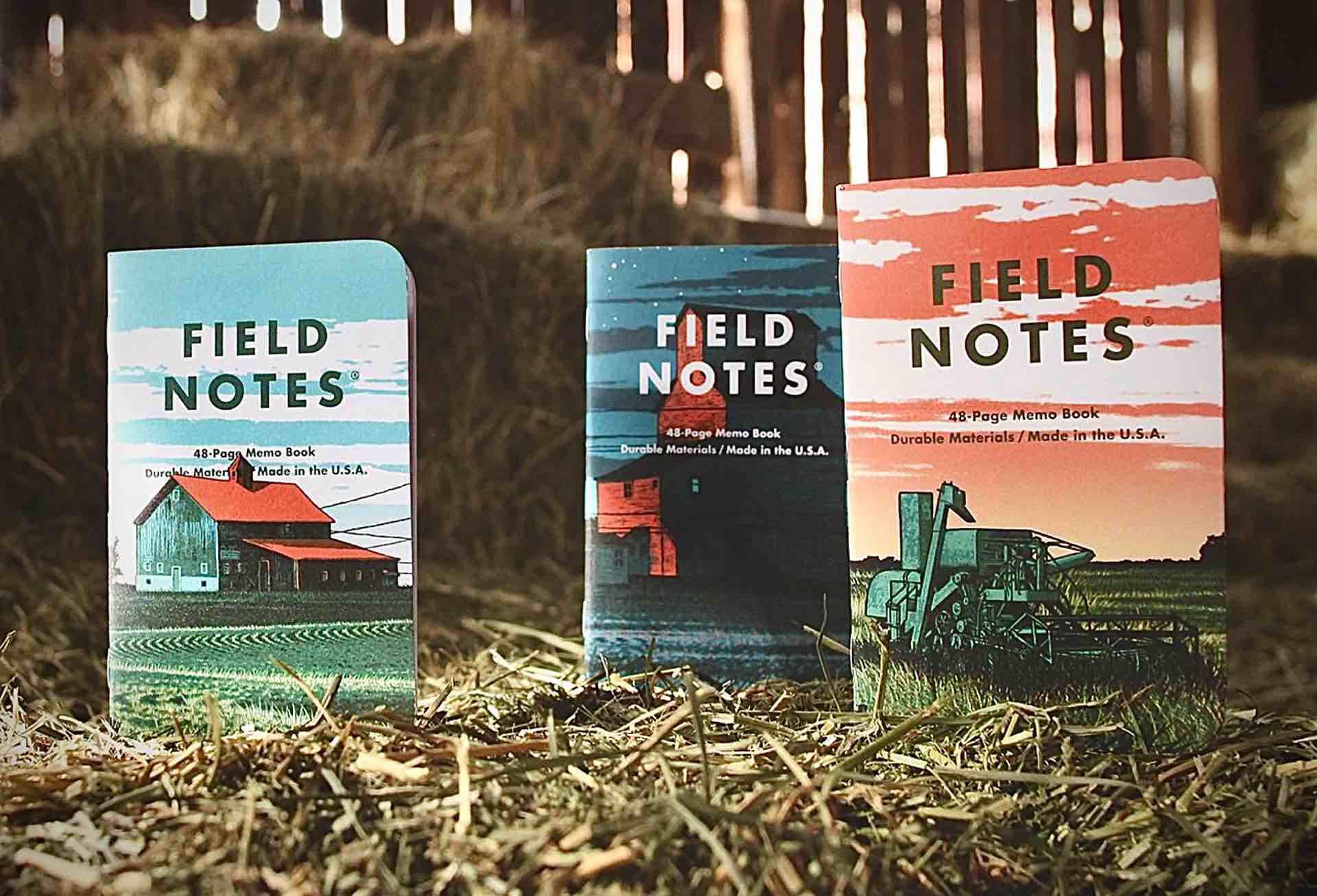 Field Notes "Heartland" Edition
The folks at Field Notes have always had a penchant for 20th century Americana, and that adoration is on full display with their latest limited edition, "Heartland," which goes back to their roots by paying tribute to American farm life:
For this edition they asked artist/screenprinter Dan McCarthy to illustrate a triptych of covers that, when aligned, become a panoramic image depicting a Midwestern farm landscape over the course of a day:

Man, what a vibe, so pretty. Here are some of other tidbits about this edition in their own words:
The pocket-size books feature McCarthy's artwork printed on sturdy 100# Domtar Cougar cover stock. The body of the book is Finch Opaque 60# text with a "Big Sky"-blue 3/16″ grid. Each book features a unique set of "Practical Applications" based on the daypart illustrated on the cover. You'll find these books indispensable whenever you take a moment from your busy day to catch your breath and collect your thoughts — on the farm or wherever else you may happen to be.
Get a 3-pack of the "Heartland" Edition for $15 at Field Notes. You can also buy a print of the triptych cover artwork for $35.