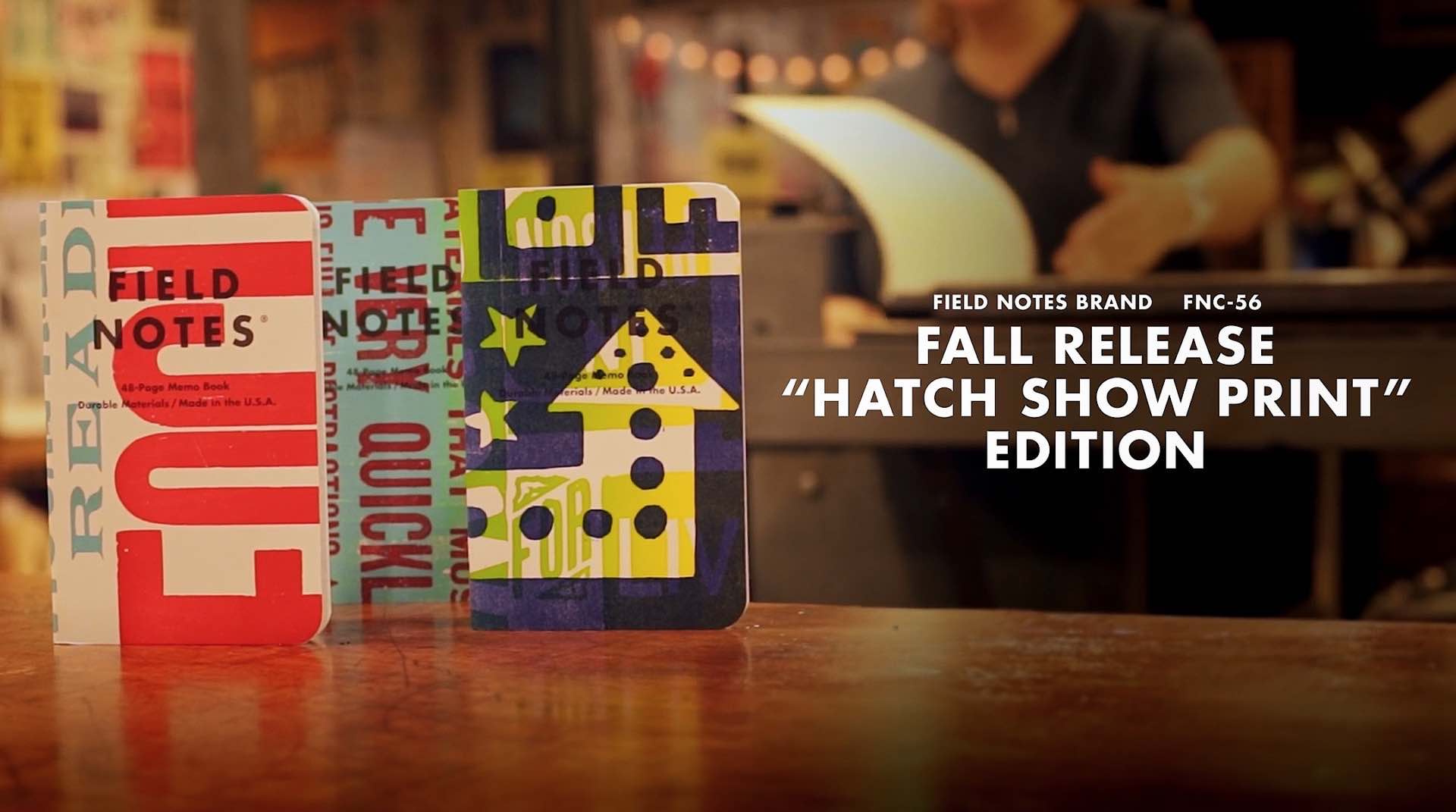 Field Notes "Hatch Show Print" Edition
Man, time is flying right now. It feels like it was just last week when I wrote about Field Notes' summer 2022 edition memo books, and now they've already put out their fall 2022 ones.
Dubbed the "Hatch Show Print" edition (or simply "Hatch" for short), this release celebrates the history of letterpress poster printing, featuring a collaboration between Field Notes and the folks at the famed Hatch Show Print letterpress print shop in Nashville, which has been in operation for nearly 150 years!
Their combined process for putting these memo books together is pretty interesting:
We imagined a three-poster public service campaign about effective poster design, which we named Pressing Issues: A Series on Ink, Paper, and Muscle. We wrote some copy and made a couple of really rough sketches and the left it to the crew at Hatch to design and print.

And. They. Killed. It.

Next, we cut up the three finished posters into covers for our Fall Memo Books. Each poster yielded six covers, and we included one book from each poster in the 3-Packs. As a result of that, and the natural variations in letterpress printing, there's a ton of variety in the run.
They weren't kidding about that last bit: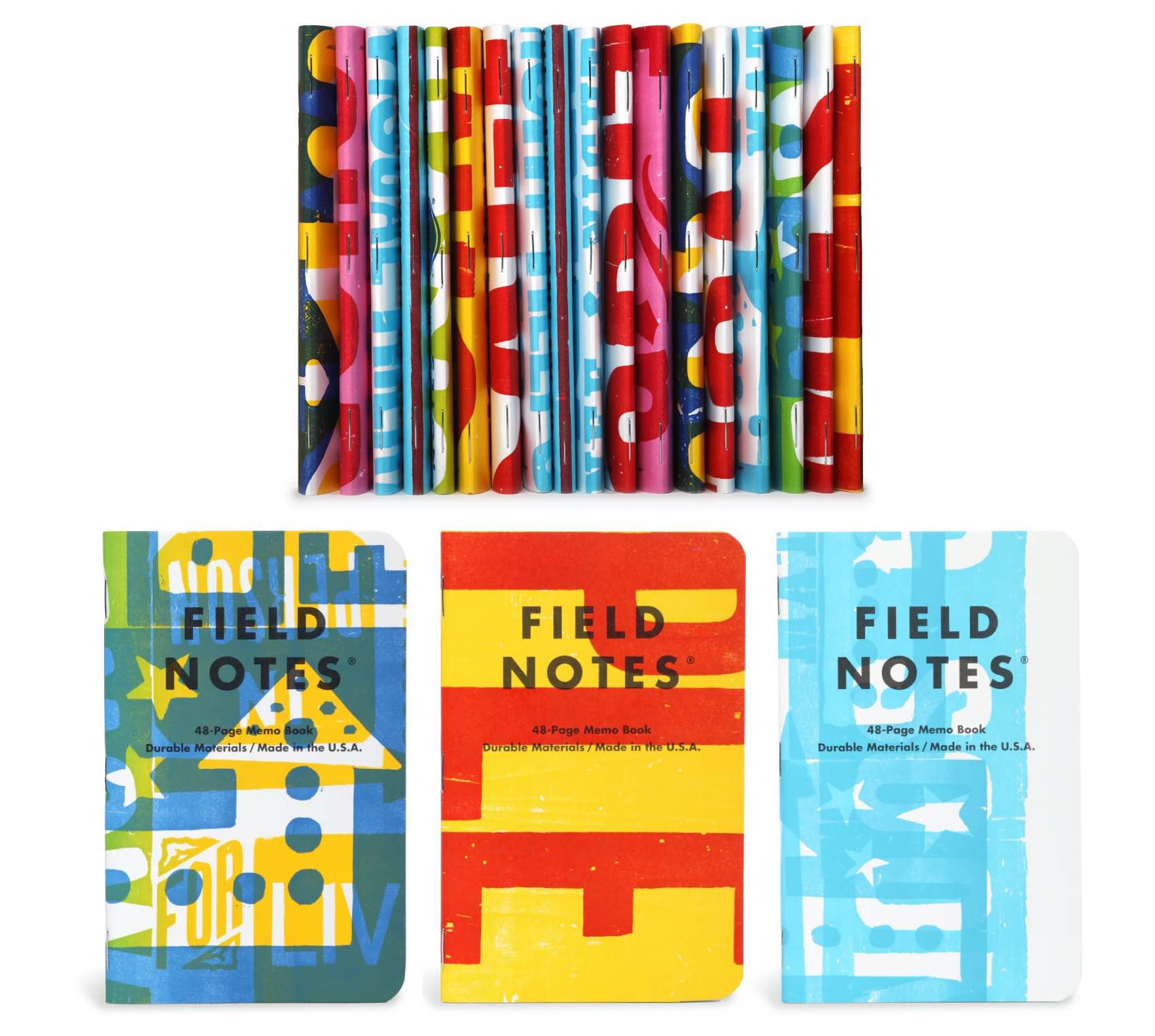 As always, I recommend watching the video they filmed to accompany the release:
Get a 3-pack of the "Hatch Show Print" edition for $15 at Field Notes.