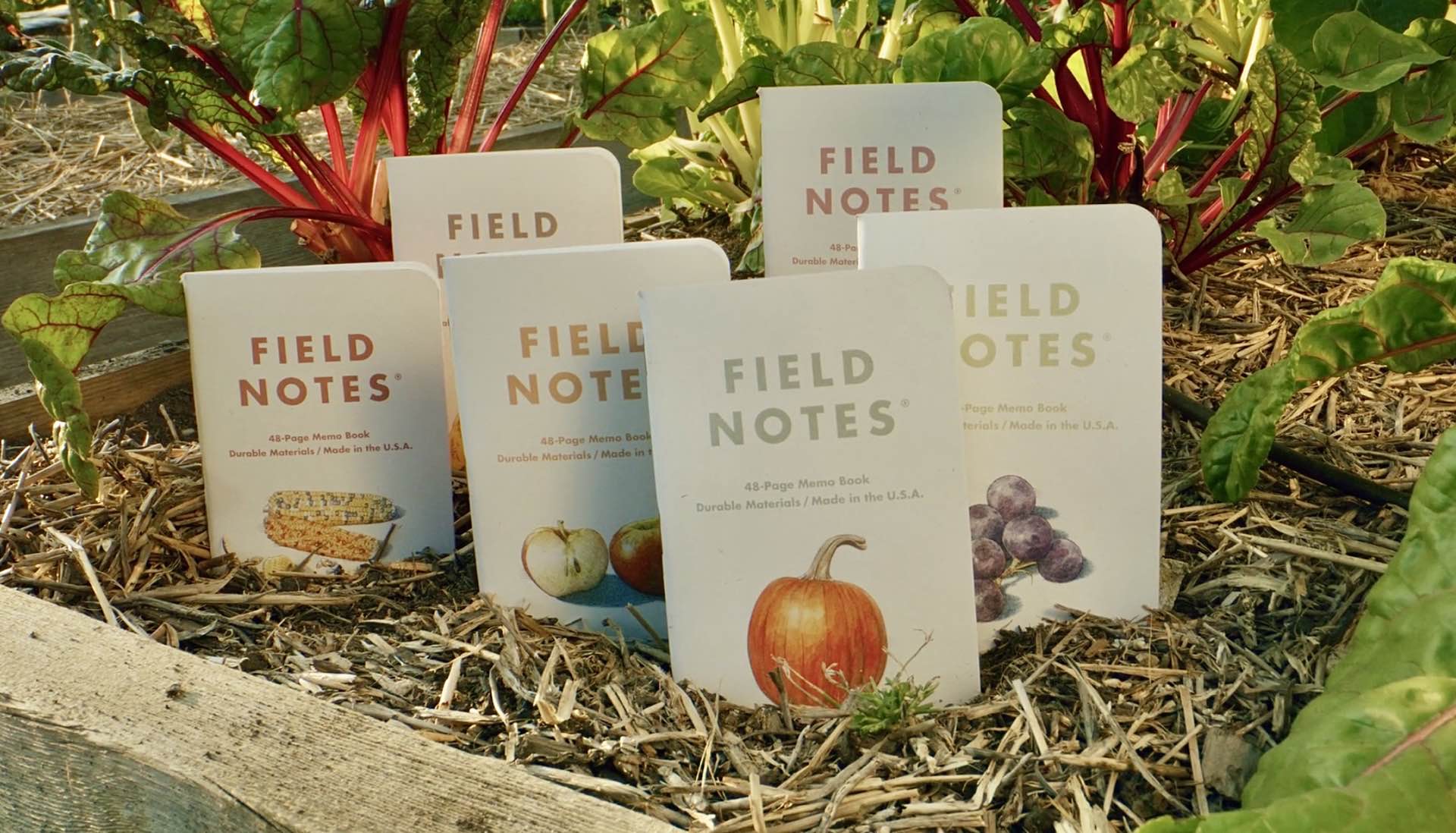 Field Notes "Harvest" Edition
With delicious-looking covers featuring autumnal fruits and veggies illustrated by the ever-talented John Burgoyne — not to be confused with the Revolution-era British general — Field Notes' new "Harvest" edition memo books are here to mark the arrival of fall 2021.
In addition to celebrating the autumn harvest, these brass-stapled pocket notebooks boast a cover stock made from rapidly renewable resources, which has the added benefit of a rough texture/appearance that complements Burgoyne's drawings perfectly.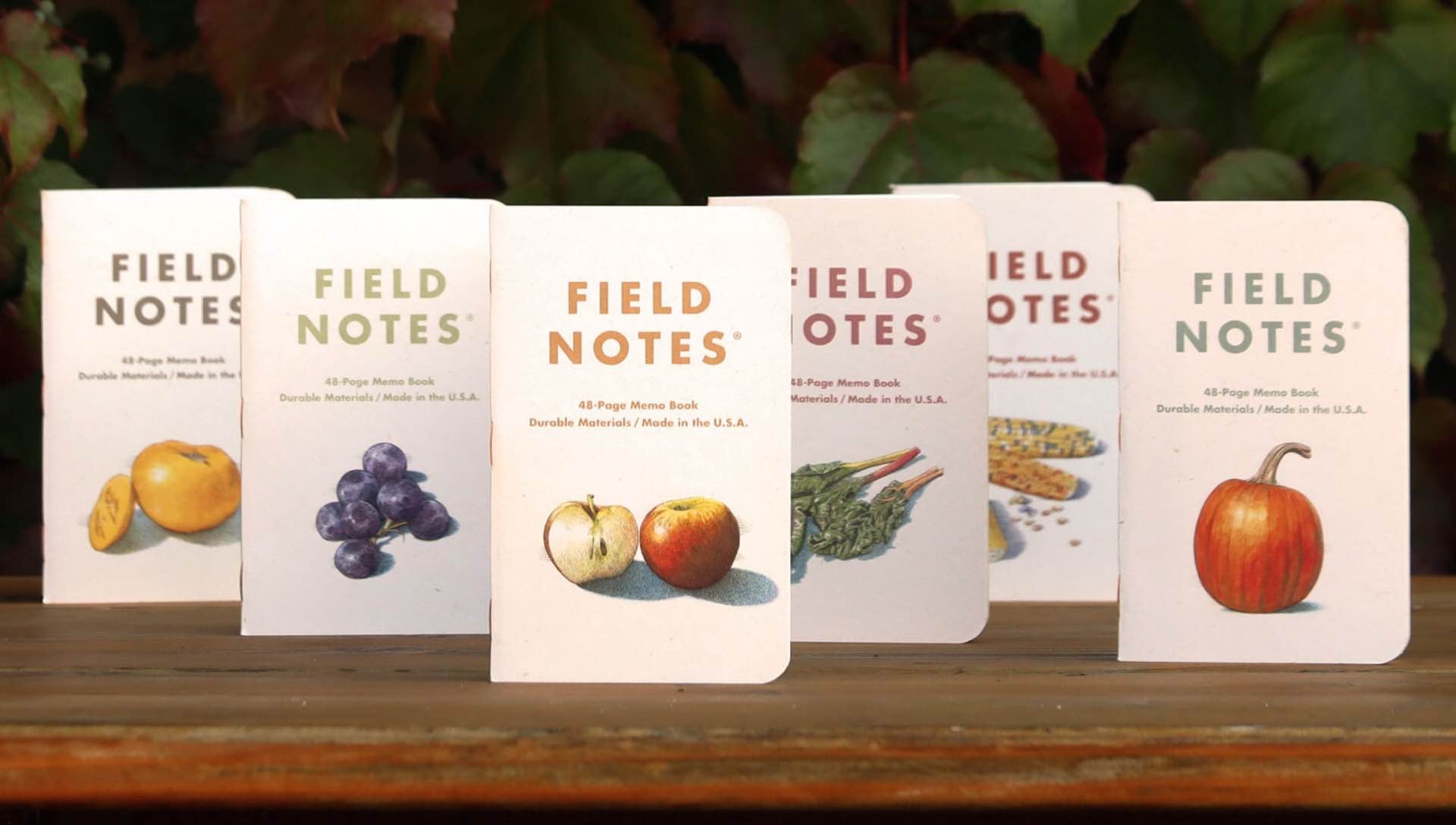 Speaking of the artist, this edition's video features a most calming interview with the man about his career and how he approaches his art:
More details from the Field Notes site:
The colorful back covers feature planting instructions, a map, and a brief description of each of the six crops.

The 70#T Finch Fine "Soft White" interior pages are an all-new design as well: the "Ruled-Dot-Ledger" format works great for list-making, diagrams, or, or just plain old Autumnal notes and observations. To make it easy to share your recipes, planting bed diagrams, and grocery lists, "Harvest" features perforated pages.
Get a 3-pack of the "Harvest" Edition for $13 at Field Notes. You have two options of cover groupings:
Pumpkin, Chard, Tomato
Apples, Corn, Grapes