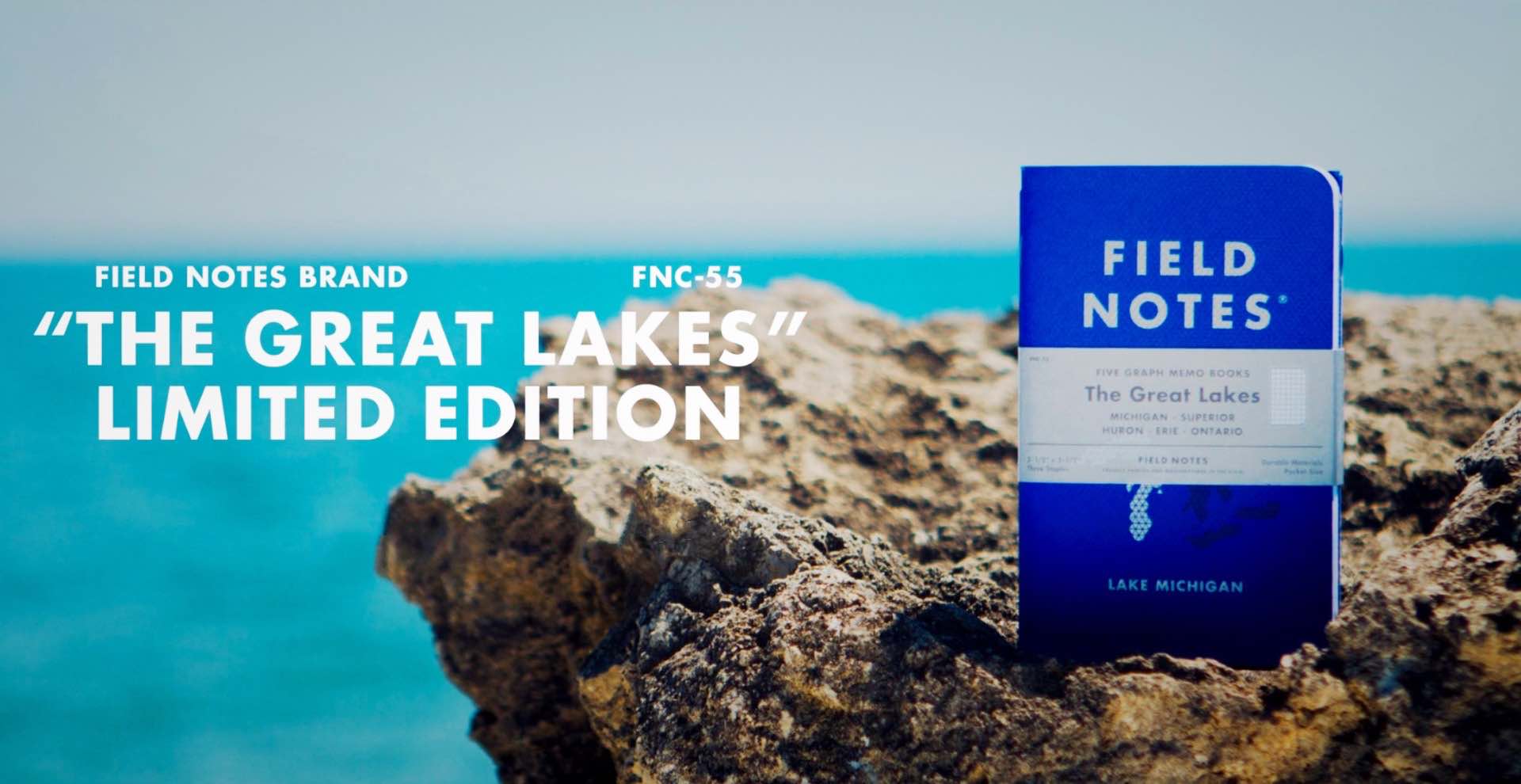 Field Notes "Great Lakes" Edition Memo Books & Postcards
If you've ever been fortunate enough to visit any of the Great Lakes in the northern US, you know what beautiful places they are. Standing on the shore of any given one, you could almost forget you're looking at a lake and not the ocean.
The folks at Field Notes, being residents of Chicago who always have access to views of Lake Michigan, understand this beauty well. Their latest release of limited-edition memo books is all about the Great Lakes, featuring five respective books for Lakes Huron, Ontario, Michigan, Erie, and Superior (still making use of that HOMES acronym I learned way back in elementary school!).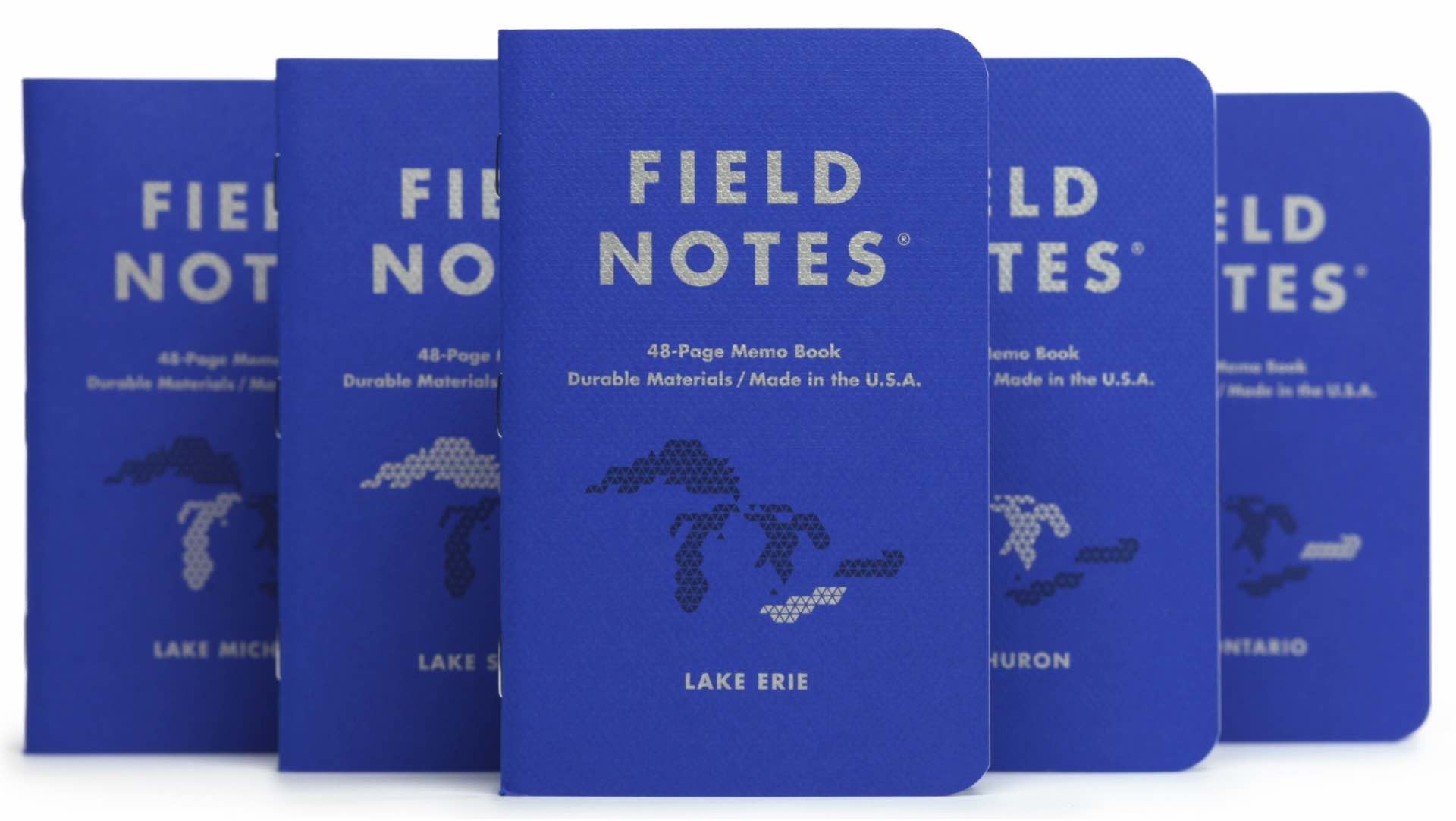 They already describe the memo books' contents so succinctly that there's no point in me paraphrasing:
The inside pages feature a light-gray graph, with a fold-out spread in the back of each book featuring a map of each lake's cities, landmarks, depths, shipwrecks, ferries, and more. You'll also find a few paragraphs about each lake's history, lore, and aquatic life, plus a full page of geological data.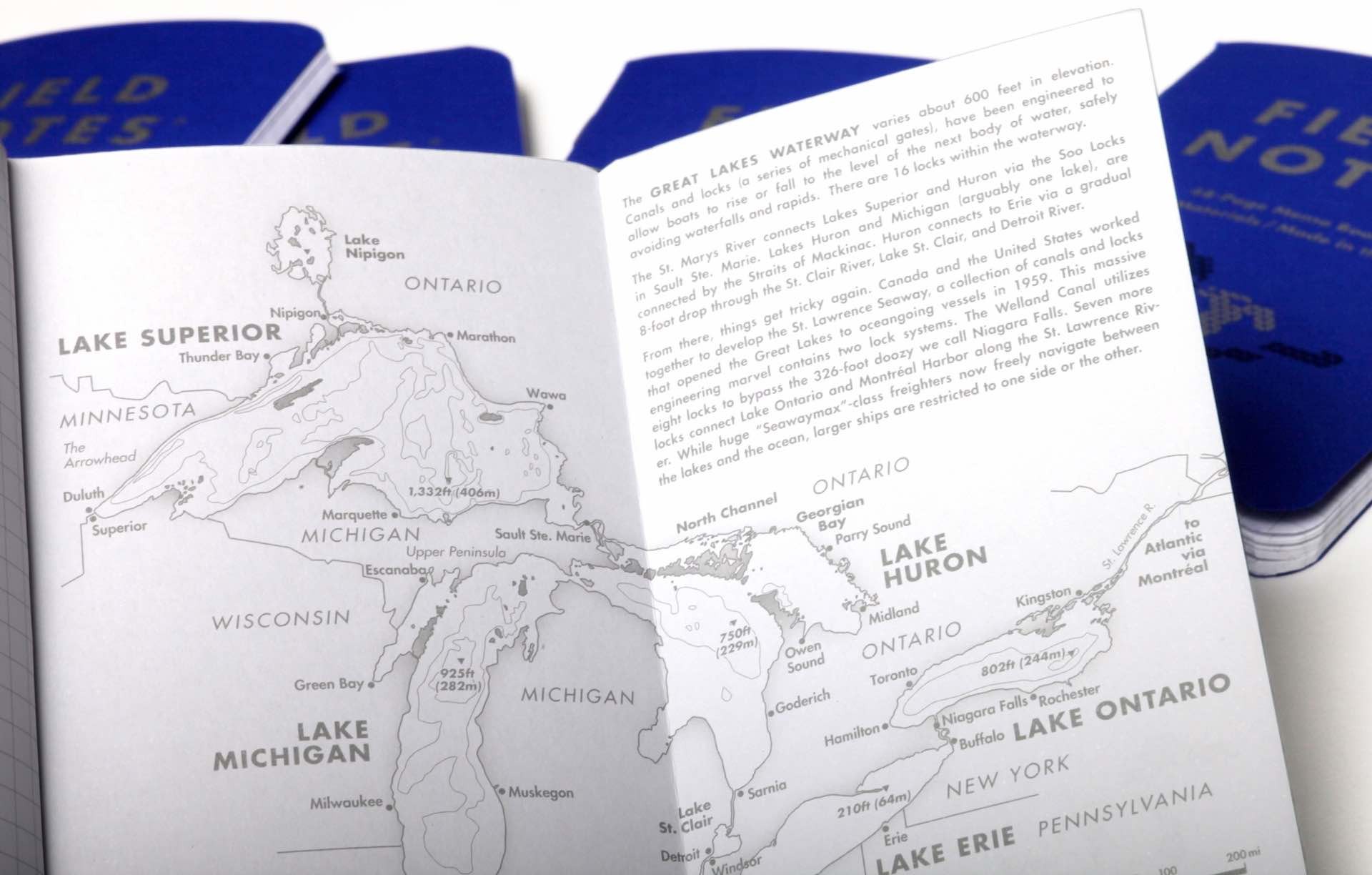 Where it gets more interesting is that they also developed a series of Great Lakes postcards in tribute to Curt Teich's iconic color postcards from the early 20th century. Their latest video documents the 1,300-mile road trip they took to photograph each lake:
Get a 5-pack of the "Great Lakes" memo boos for $28 at Field Notes. The postcard sets are sold separately for $10.