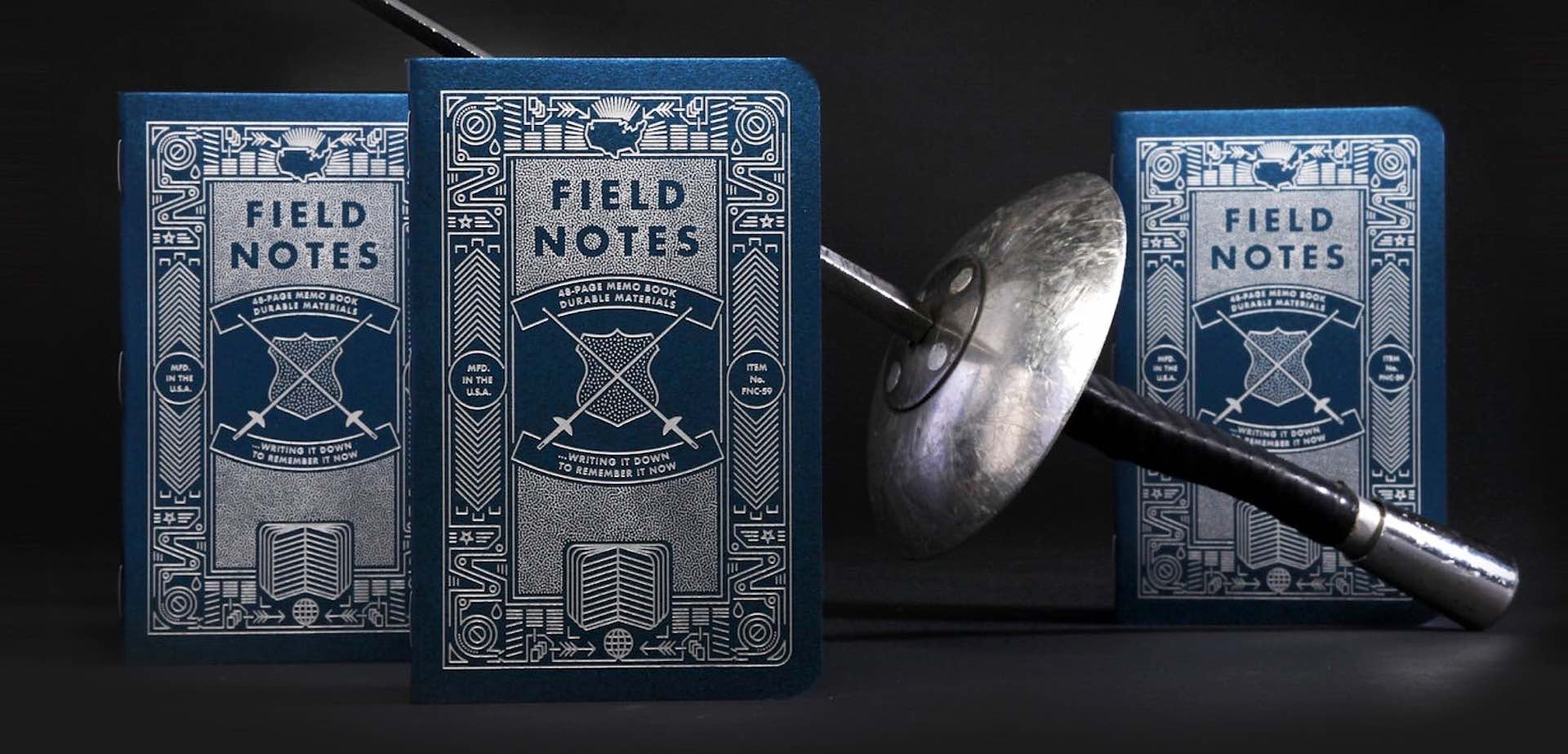 Field Notes "Foiled Again" Edition
The team at Field Notes just dropped their summer 2023 quarterly limited edition, dubbed "Foiled Again". At first glance there's a bit of a playing card aesthetic going on, thanks to some classy and intricate artwork by Aaron Draplin and the matching (albeit inverted-color) tuck box: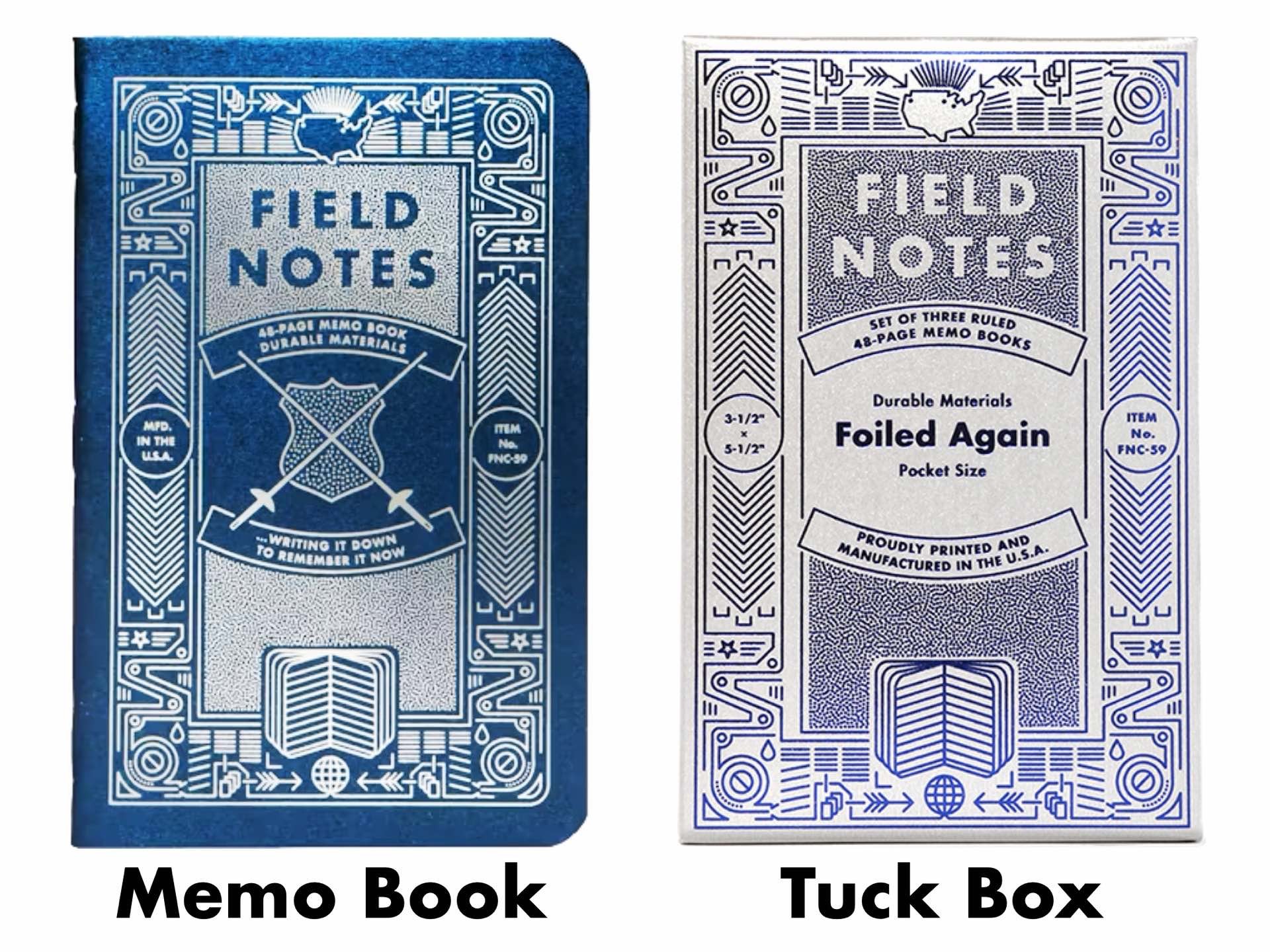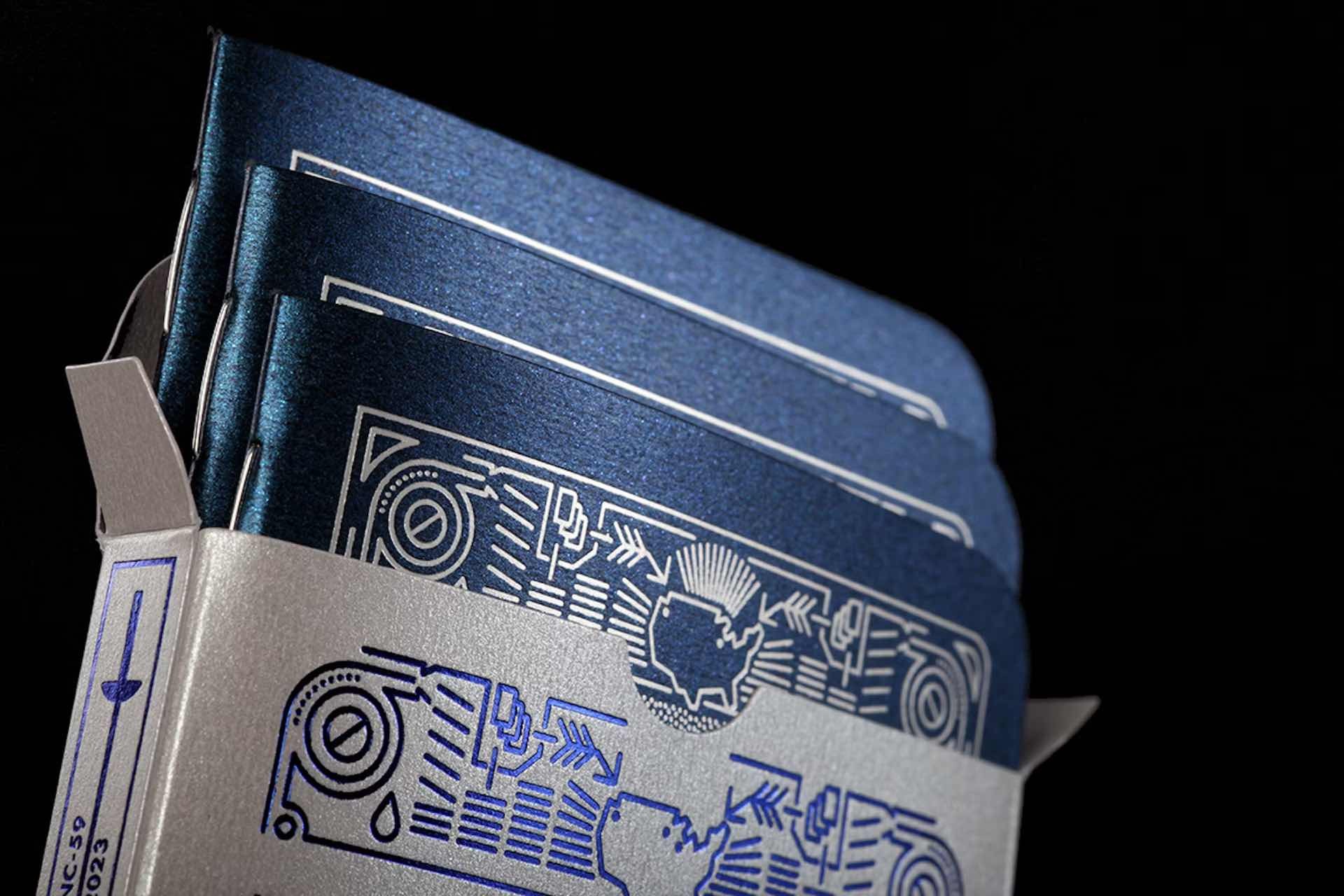 Those cover designs were applied with the classic hot-foil stamping process, something they've used in a number of previous special editions.
What sets "Foiled Again" apart from earlier Field Notes is our foil-stamping partner: Studio on Fire of St. Paul, Minn. They're famous for foil-stamping and die-cutting with a level of detail and accuracy that other printers consider impossible. They've won numerous awards for cannabis, alcohol, and playing card packaging featuring multiple foils, inks, embossing, and diecuts all in perfect alignment. We visited Studio on Fire to film the process and marveled at their fusion of old and new technologies, and the skilled and enthusiastic people who run the shop.

[…]

Studio on Fire hot-stamped the illustration with silver foil on shimmering Neenah Pearl "Indigo" 110# cover stock, a paper that's just become available on the market. Inside you'll find 48 pages of 60# Finch Opaque text stock, ruled with silver ink, bound with three staples.
Here's the film they mentioned:
This was apparently a fairly complex production run, so supplies are limited and are expected to run out fast. Get your 3-pack of the "Foiled Again" Edition for $15 while the gettin's good!