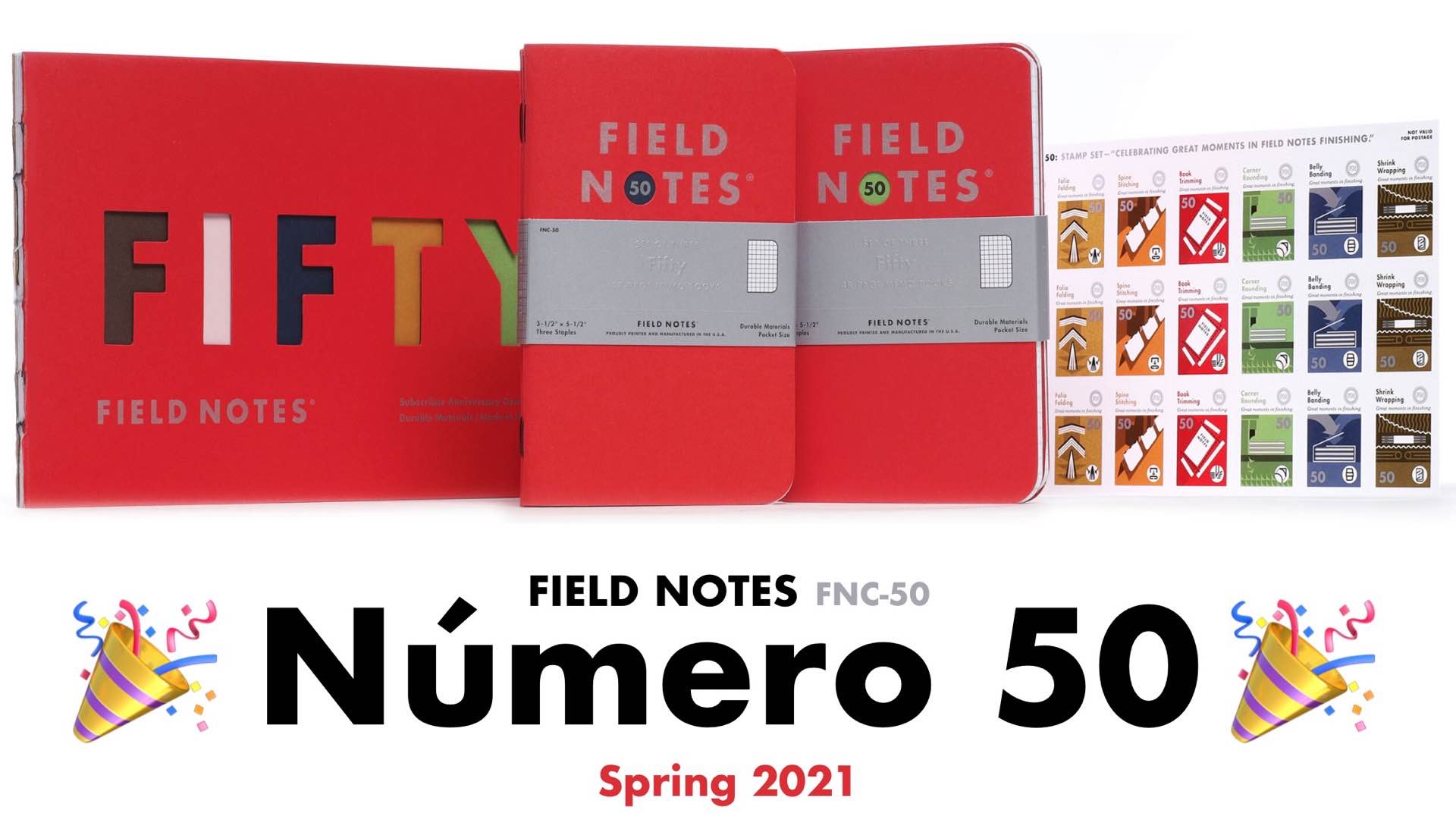 Field Notes "Fifty" Edition
"FOUR TIMES EACH YEAR, we create a project for ourselves and then we get busy. So long as we find rabbit holes to jump down, curiosities to investigate, and obscure, surprising themes and techniques to try, we'll keep at it."



—Jim Coudal (Field Notes co-founder)
* * *
Although it's a little hard to believe, Field Notes has just put out their fiftieth quarterly edition of memo books. Man, time really flies, doesn't it?
Dubbed merely "Fifty," this edition is rather simple in design, sporting a simple hot red cover with silver metallic ink, and 48 pages printed with silver graph grid marks. The most interesting thing really is the die-cut circle on each cover, through which you'll see the number '50' peeking out from a background color recalling a specific Quarterly Edition from Field Notes' past.
The majority of their creative energy this time around went into making what they're calling the Anniversary Desk Ledger, a limited-edition gift that will only be going out to subscribers and can't be purchased separately: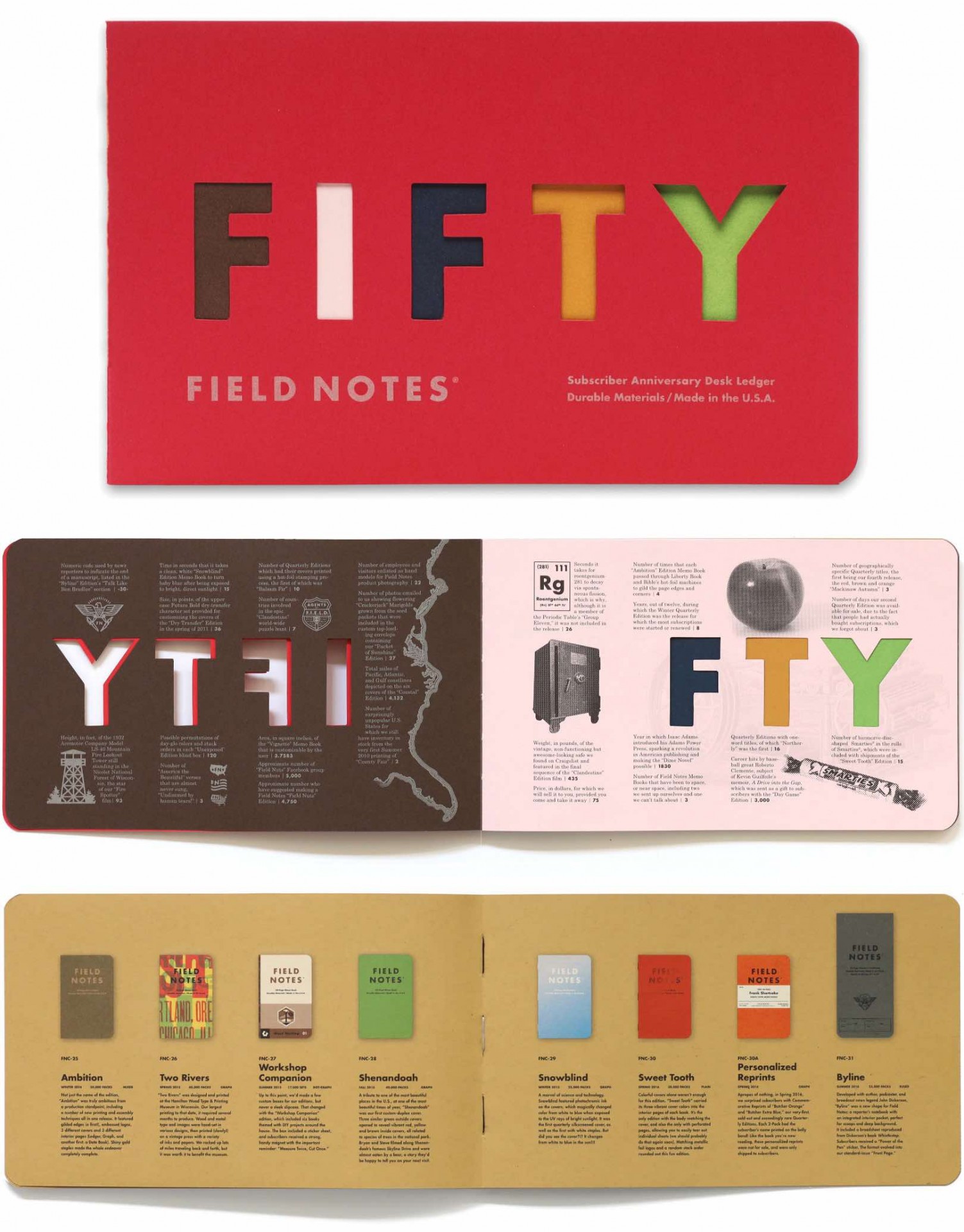 Maybe you didn't notice, but we're a bit late with our Spring Release this year. Here's why: Subscribers will also receive an exclusive 9″ × 5-1/2″ 96-page "Anniversary Desk Ledger" that is just about the most complicated (and most fun) thing we've ever made.

The book features six 16-page signatures with an exposed binding Smyth-sewn with silver and black thread. The first signature contains carefully die-cut pages of various French Paper colored paper stocks from past editions. A "By the Numbers" section indexes a slew of facts, trivia and wisecracking. Next is Jim's essay about the Quarterly Editions series, then six "Top Ten" lists and a checklist to track your collection.

The next four signatures are made up of 64 Dot-Graph pages for sketching, planning, and designing. The lovely, flexible, big horizontal pages make plenty of room for your work, and lay nice and flat, thanks to the binding.

The final signature includes an illustrated gallery of the first fifty Quarterly Editions, with stats and notes, printed in full color plus white on our beloved French Packing Brown Kraft paper.
What a cool collectible for Field Notes fanatics! And don't worry, they didn't skip making a short film for this edition. You longtime aficionados will recognize clips from previous videos:
If you're not already a subscriber — and it's not too late to start! — you can get a 3-pack of the "Fifty" Edition (sans Desk Ledger) for $13 at Field Notes. I also suggest reading Jim Coudal's "Counting to Fifty" essay that looks back on the more than twelve years since Field Notes began doing these limited-edition releases.