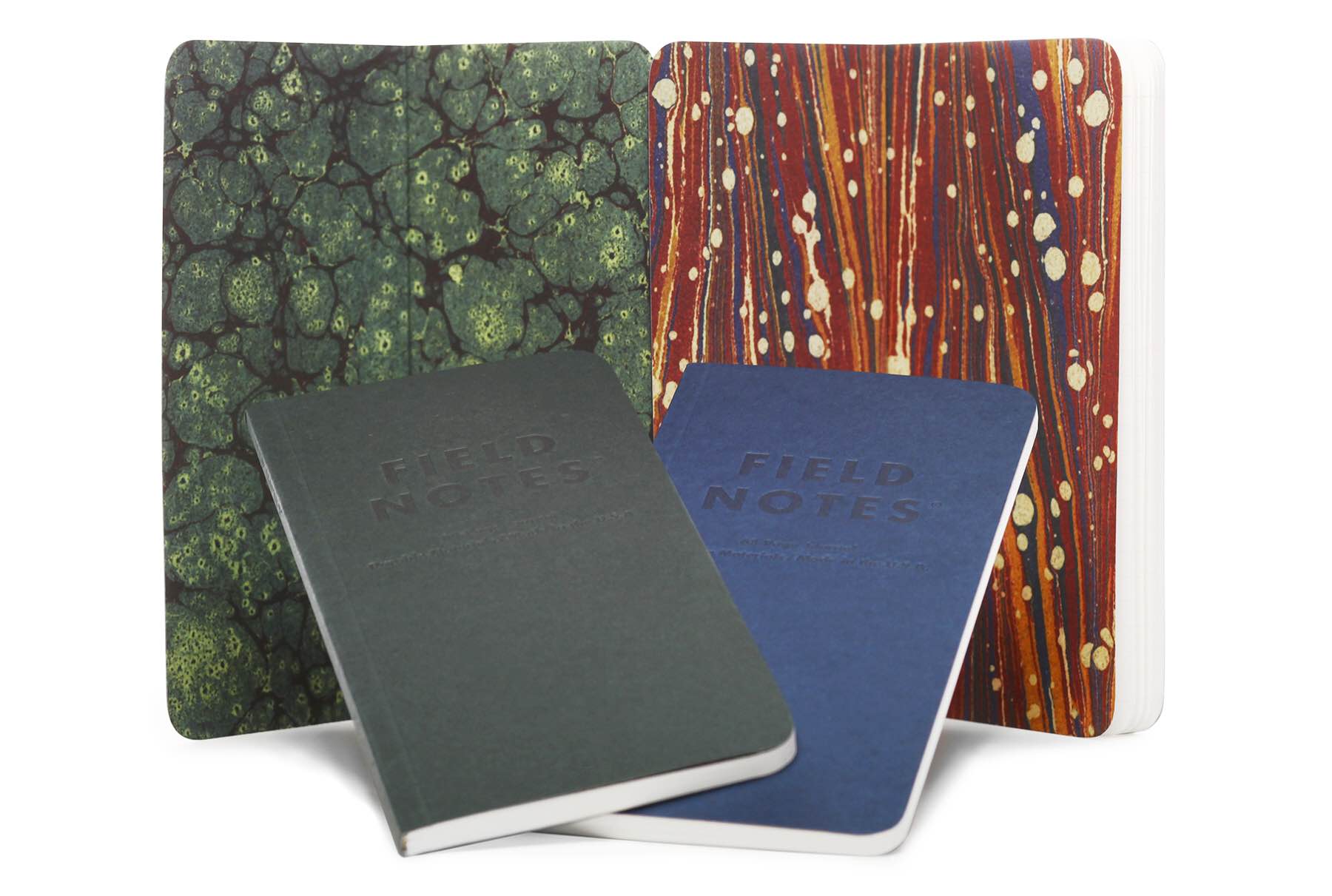 Field Notes "End Papers" Edition
The Fall 2018 edition of Field Notes' quarterly limited edition notebooks is here: It's called "End Papers", and it invites you to judge it by its inside cover. The unassuming exterior of each of these 68-page personal journals belies a colorful, abstract paper marbling pattern:
The marbled papers reproduced in this edition come from the University of Washington Collection; the "Timber Green" book features a "Schrottel" pattern, while the "Nightshift Blue" book features an "Antique Straight" pattern.

[…]

While useful for pretty much anything, these sturdier, more permanent books are a great personal place to catalog all the Caravaggios you have seen, the ballparks you have visited, wines you have uncorked, Wilco sets you have heard, vegetables you have harvested, or even all the Field Notes Quarterly Editions you have acquired.
The "Inner Beauty" video they made for this edition is just mesmerizing:
Get the "End Papers" 2-pack for $13 at Field Notes.