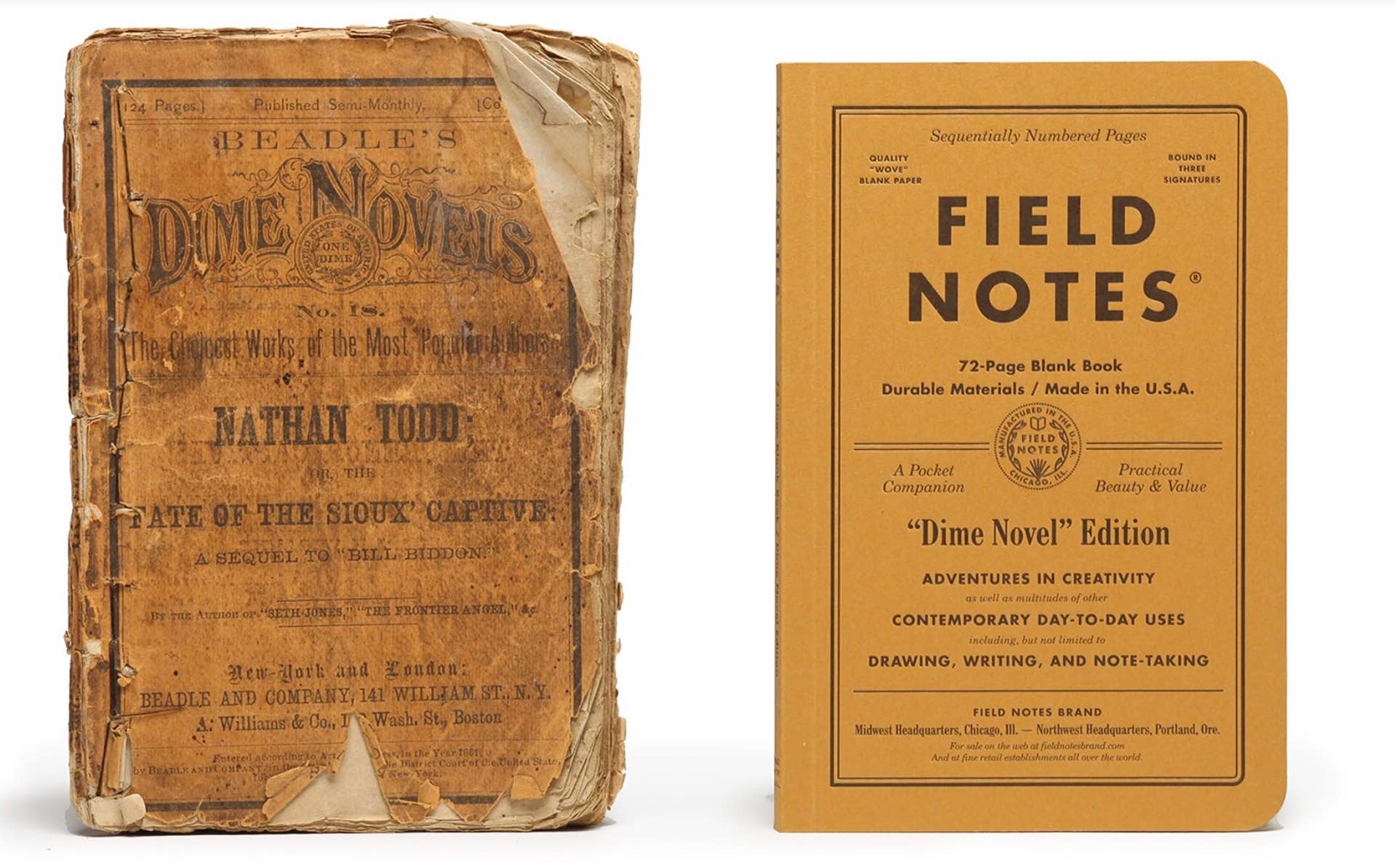 Field Notes "Dime Novel" Edition
Fall 2017 starts in just a few days around these parts, and to celebrate, the folks at Field Notes have released their latest limited quarterly edition: "Dime Novel".
Inspired by over-the-top dime novels of the late 19th century, these memo books are self-described as "sensational, melodramatic, wildly popular, and orange". They do, of course, still sport that Field Notes flair you know and love:
After stumbling upon Dime Novels online, and then purchasing a few examples from collectors, we became obsessed with their form as physical objects: the typesetting, the printing, the compact size, the paper stock, and the sewn bindings. For our 36th Quarterly Edition, we've reproduced them as best we could, right down to the iconic dusty-orange covers and overheated advertising copy. We did take a few liberties: Field Notes wouldn't be Field Notes without rounded corners, high-quality paper, and the totally-anachronistic-to-1860 Futura typeface.
For this release, they made a video where Northen Illinois University's metadata librarian Matthew Short gives some history on dime novels and what makes them interesting today:
A two pack of the "Dime Novel" edition is $13 at Field Notes.