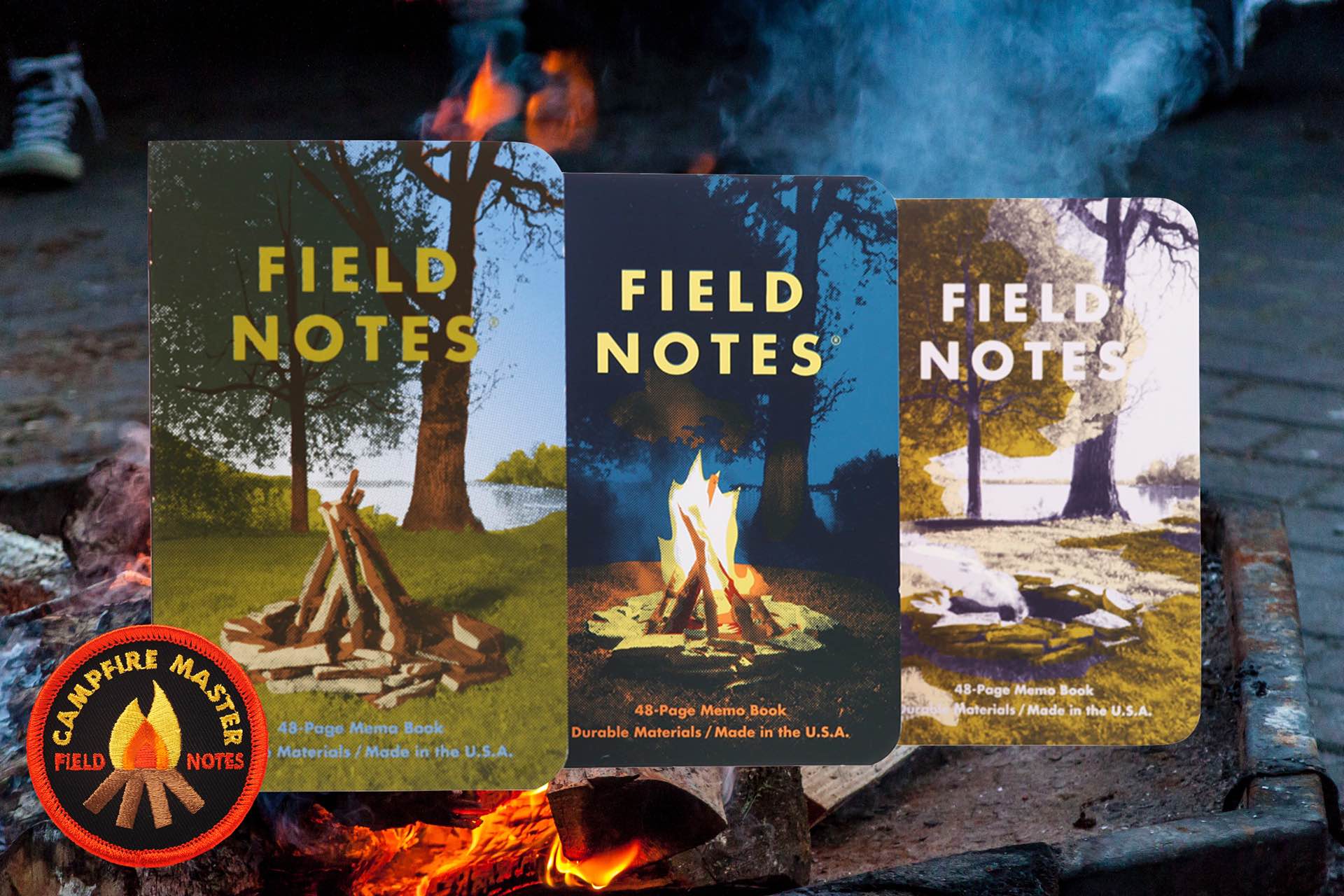 Field Notes "Campfire" Edition
New @FieldNotesBrand edition is literal 🔥🔥🔥!


The summer 2017 quarterly edition of Field Notes memo books is here. Dubbed the "Campfire" edition, this three-pack is an ode to the most basic of summer activities — you guessed it, the campfire. Each book has a vintage kind of feel to it, perfect for jotting down camping plans, slow song lyrics, or ghost story ideas.
Here's how they designed the three covers:
We tried a whole bunch of variations, as always, inspired by our collection of vintage notebooks, and also various Boy Scout handbooks, merit badge guides and other ephemera. We eventually decided on a technique common before process color separations made color printing easy: a photographic halftone printed over blocks of solid spot-colors to simulate a color photo. In this case, each book is printed with five different spot colors, the darkest color being the photographic halftone. Three stages of the fire are represented on the three covers, "Dusk", "Night", and "Dawn", and Aaron Draplin came up with a series of logos, "Geometry", "Community", and "Responsibility" for the backs. They're printed on a coated-one-side paperboard (coated outside, uncoated inside) with a satin varnish applied to protect the finish.
Watch their short film about the Campfire edition:
Each 3-pack is $13 at Field Notes and includes a handsome 2¼-inch "Campfire Master" merit badge.
---
Background photo for hero image by Tirza van Dijk, with editing by yours truly.