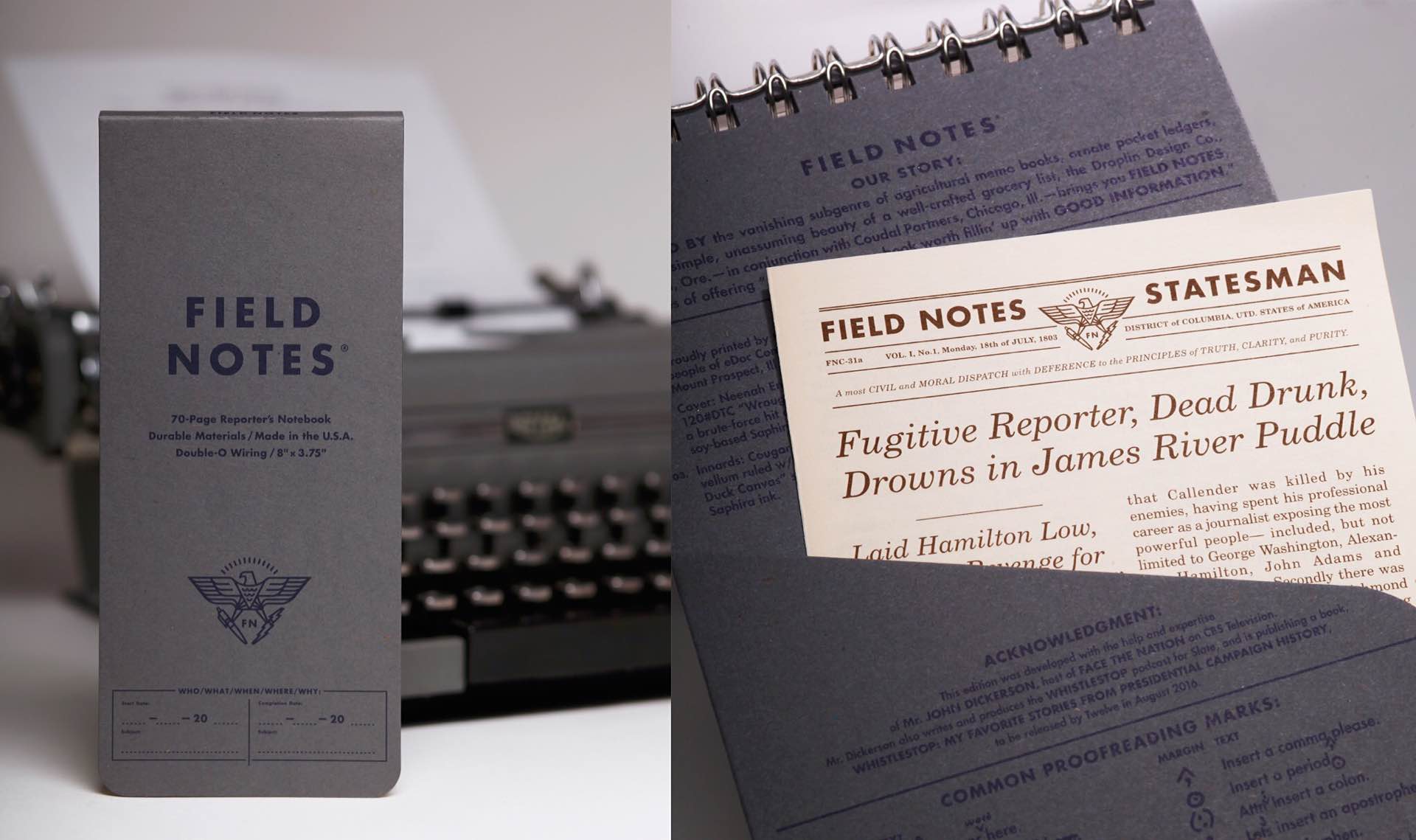 Field Notes — "Byline" Edition
The fine folks at Field Notes have announced the Summer 2016 addition to their quarterly lineup: the "Byline" edition. Rather than being the typical pocket-sized memo book, this edition comes as a taller reporter's notebook, co-produced by John Dickerson of CBS' Face the Nation:
Here's how they describe it:
You'll find they're excellent for taking notes at work or in class. They're Wire-O-Bound and lay flat, so they're perfect on your desk or kitchen counter, or on that table near the door where you always leave your keys. And of course, if you're getting the scoop on deep-background from an anonymous source for your next big front page story, well then, the "Byline" Edition is just the ticket. As usual, the inside covers are jam-packed with helpful information.
There are other surprises that come with the notebook, which you should read about here before purchasing a two-pack for $13.