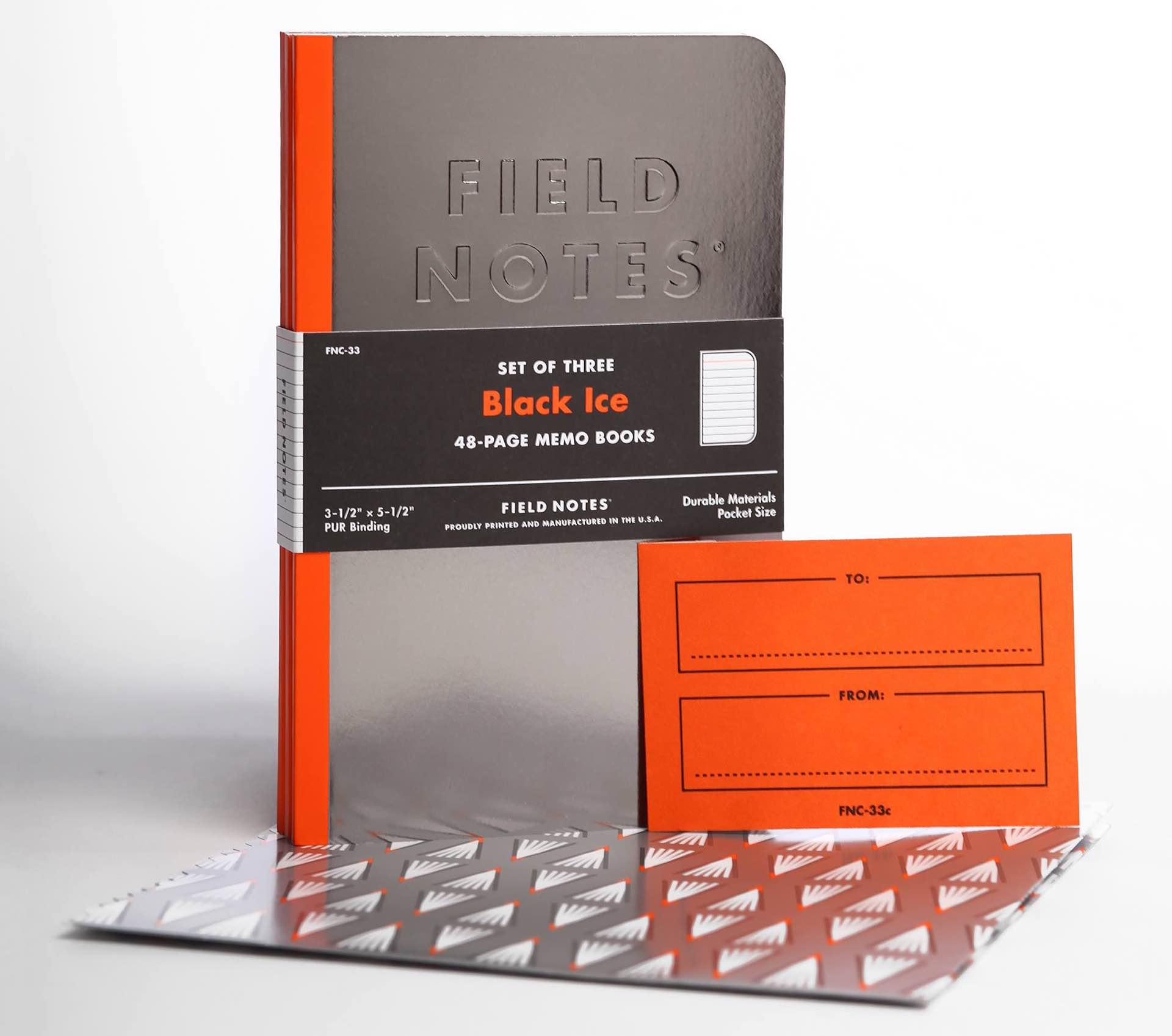 Field Notes "Black Ice" Edition
The latest limited-edition/quarterly Field Notes memo books — coming just a month or so after their "Lunacy" edition — are here in time for Winter 2016: the "Black Ice" edition.
This is one of the most striking editions yet, featuring silvery-black metallic stamped-foil covers with bright orange spines. On top of that, these are the company's first-ever pocket memo books without staples; they've opted instead to use PUR binding, i.e. using a special adhesive to glue the pages and covers together at the spine.
They've also designed this edition to be awesomely giftable (if you can even bear to part with it):
But that's not all! With the holidays approaching, we figured you might want to share these great new Field Notes with friends and loved ones, so we're including an 11×11″ sheet of FNC-33b "Gift Concealment Wrap" and an FNC-33c "Adhesive Gift Label" with every 3-Pack of Black Ice that is bought through our site, shop, or is part of a Year-Long subscription.

The wrapping paper (video) features a handsome 3-color pattern (orange, dark gray, and metallic silver) designed by Aaron Draplin. It complements Black Ice perfectly, but if you decide you can't part with your 3-Pack, we suppose you could use it to wrap a lesser gift, like a diamond ring or something.
Pick up the "Black Ice" edition for $13 at Field Notes.