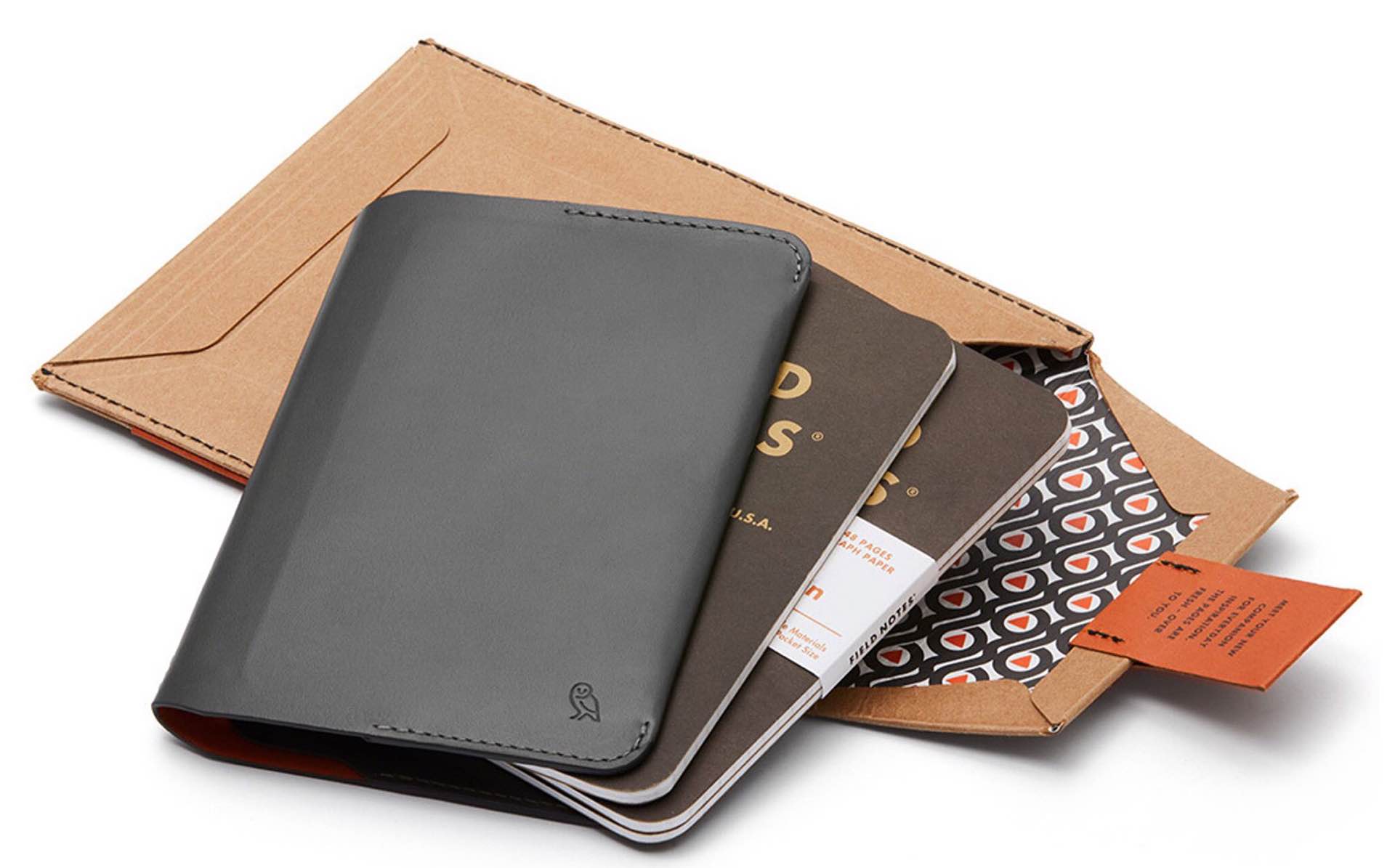 Field Notes x Bellroy "Everyday Inspiration" Leather Cover and Memo Books
Field Notes and Bellroy are two of our favorite brands here at T&T. They both craft world-class products with love and a certain attention to detail, which is the sort of thing we're suckers for.
Still, we never imagined they would ever collaborate on something cool like what they announced to email subscribers yesterday: the "Everyday Inspiration" kit:
A beautifully crafted, super-compact leather cover, precisely fitted to our Memo Books, The Everyday Inspiration is a perfect companion. The leather is vegetable tanned and dyed through to a rich charcoal color that will age gracefully. There's room for business cards, receipts or tickets and you can clip your favorite pen to the spine. The Everyday Inspiration snaps closed to hold everything together with a sweet, magnetic click, and it fits easily in your back pocket.

Each Everyday Inspiration comes with three custom Field Notes Memo Books. You can think of these as the opposite of our original style. Instead of black on kraft, we've flooded the covers with ink, leaving the logo reversed out in kraft. The insides are good ol' reliable graph paper. While these books are made specifically for the Everyday Inspiration, all our standard sized memo books fit perfectly too.
As usual, they made a short film about it:
The color scheme of the vegetable-tanned leather cover — a charcoal exterior with orange interior — is beautiful, and the included inverted-color memo books are the icing on the cake. Just an awesome collaboration from these two companies.
Get the "Everyday Inspiration" kit for $86 at Field Notes.