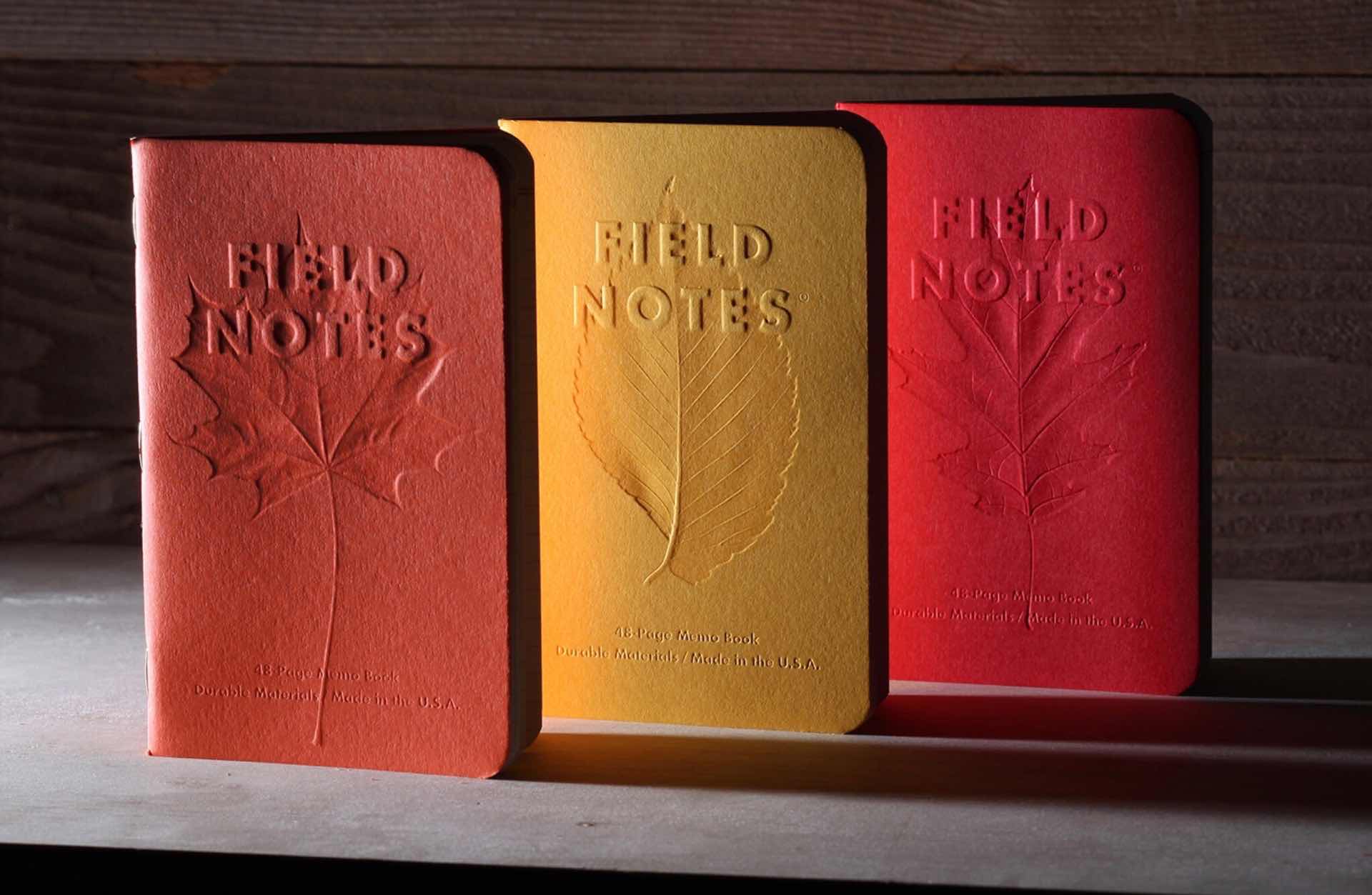 Field Notes "Autumn Trilogy" Edition
It's the fall season, and you know what that means: a new limited quarterly edition of Field Notes memo books. This one is called the "Autumn Trilogy" and it celebrates the warm colors of fall foliage, with realistic leaves — based on those of the North American Sugar Maple, the American Elm, and the Scarlet Oak, respectively — embossed into the covers using sculptural brass dies:
Using photographs for reference, we carefully traced the shape, contours and vein patterns of each leaf into a scaleable vector file, then created a "lock-up" of each cover layout with our logo and cover text. A sculptor at our diemaker converted the flat vector files into a three-dimensional computer model to evaluate the tolerances for embossing and debossing, and to simulate how the covers would look under various lighting conditions before the expensive and time-consuming process of physical diemaking began.

After reworking the files a bit, a master die was carved in precise detail into a brass plate on a CNC-machine, a ten-hour process for each design. Each master die was then painstakingly polished and inspected, and imperfections were cleaned up by hand.
They really do put the maximum effort into every one of these limited editions, don't they? As you'd expect, they've made a short video about this process:
I imagine this edition will sell out fast, so if you want one, hurry over to the Field Notes site and grab a 3-pack for $13.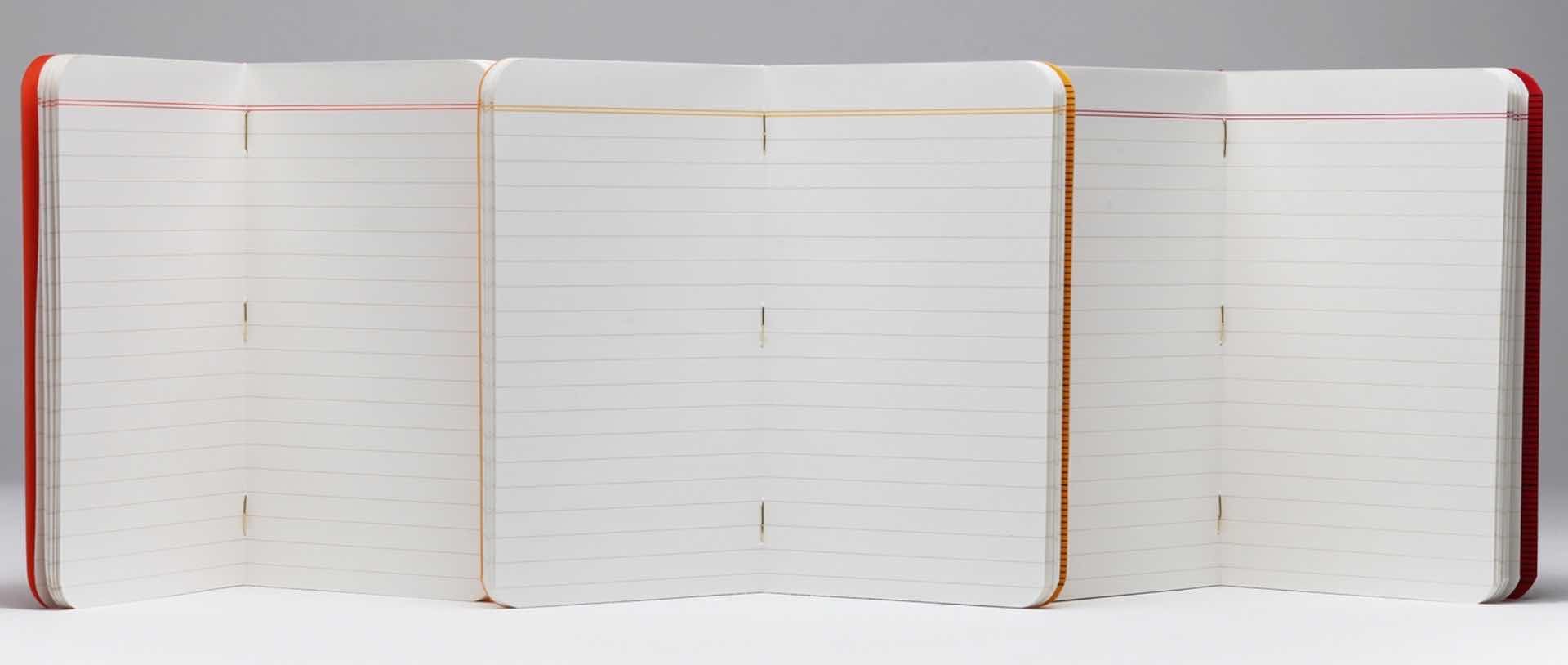 If you're already an annual subscriber of these quarterly editions, you'll be pleased to know that you'll be receiving a sweet bandana as a gift, featuring the leaf illustrations they developed for the memo book covers plus an autumnal quote by 19th-century American novelist Nathaniel Hawthorne:
"…the trees were actually dressed in their coats of many colors — the real scarlet and gold which they wear before they put on mourning… I cannot endure to waste anything so precious as autumnal sunshine by staying in the house. So I have spent almost all of the daylight hours in the open air."