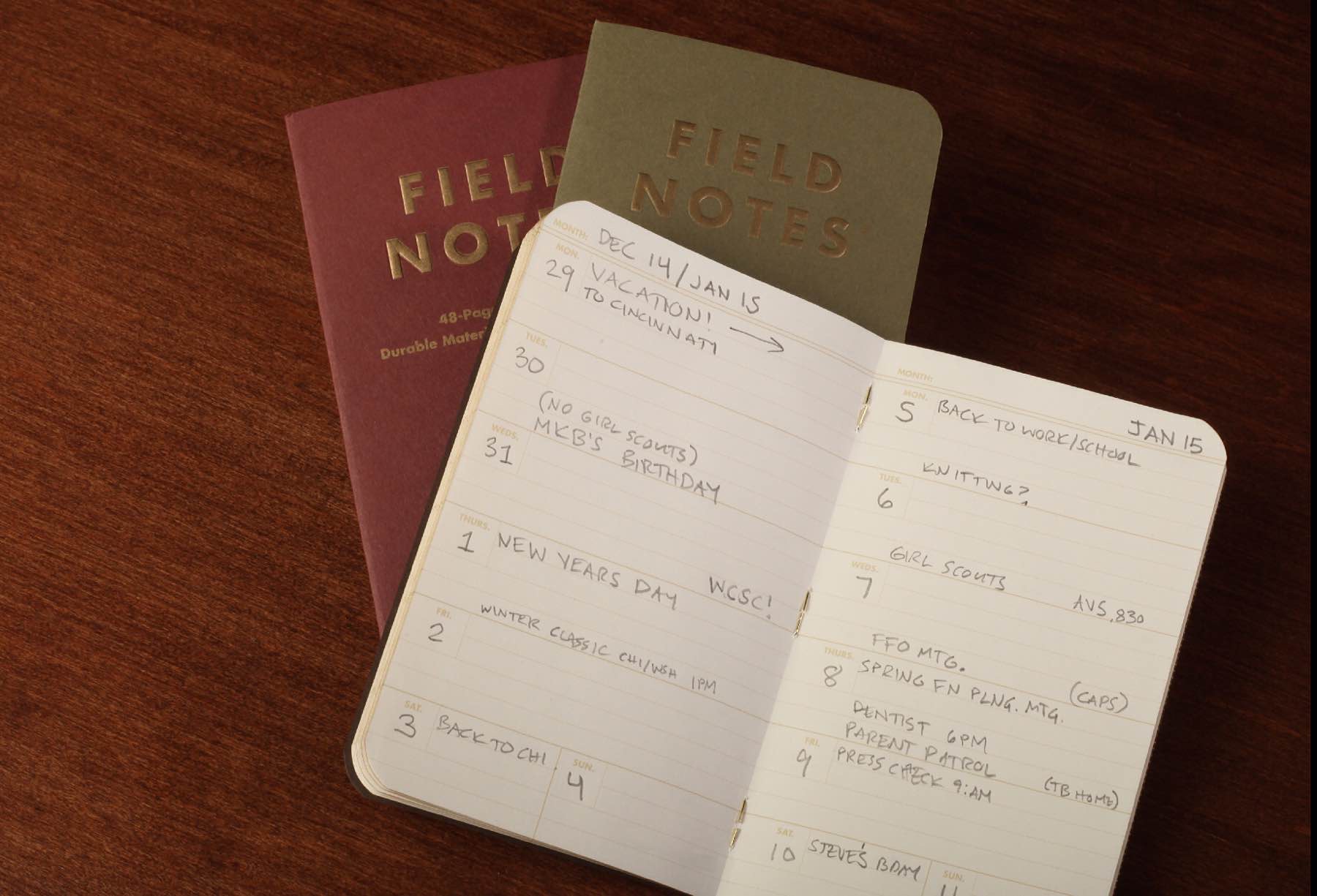 Field Notes — "Ambition" Edition
My, how time flies. The folks at Field Notes have just unveiled their 25th quarterly release for the 2014 winter season: the "Ambition" edition. In true Field Notes style, they've filmed a charming little trailer to celebrate the release.
The Ambition edition 3-pack is comprised of a ledger, a weekly planner (a Field Notes first), and a standard-style graph paper memo book. Each book has a different-colored #100 Speckletone cover — olive, chocolate, and wine, respectively — but all are printed and embossed with metallic gold ink. The paper edges are also gilded in gold, and the books are held together with gold staples. Even the interior pages give off a sort of golden feel, with their off-white paper stock and light-brown ink. So classy.
As usual, this 3-pack is $10 at Field Notes. Get it while you can.