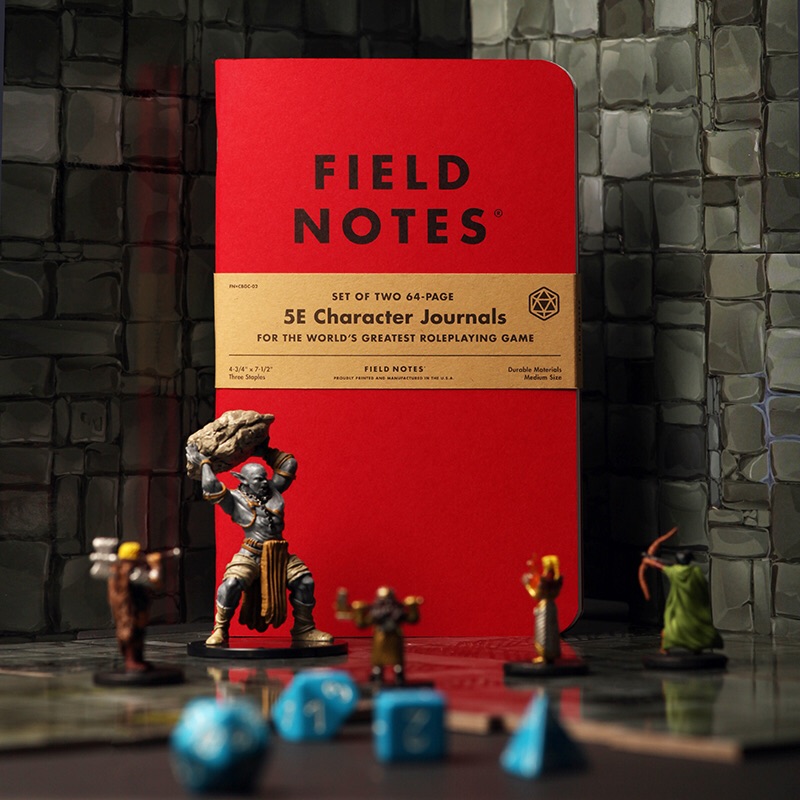 Field Notes 5E Character Journals for Dungeons & Dragons
Dungeons & Dragons fans, this one's for you: The folks at Field Notes have released their 5E Character Journals, a pair of custom notebooks designed to work with the fifth edition of D&D.
These aren't your ordinary blank Field Notes. Each 64-page book (measuring 4.75″ x 7.5″) is specifically formatted to track your character's stats, abilities, equipment, backstory, and more. The pages contain fields for game information, character data, and level-by-level notes.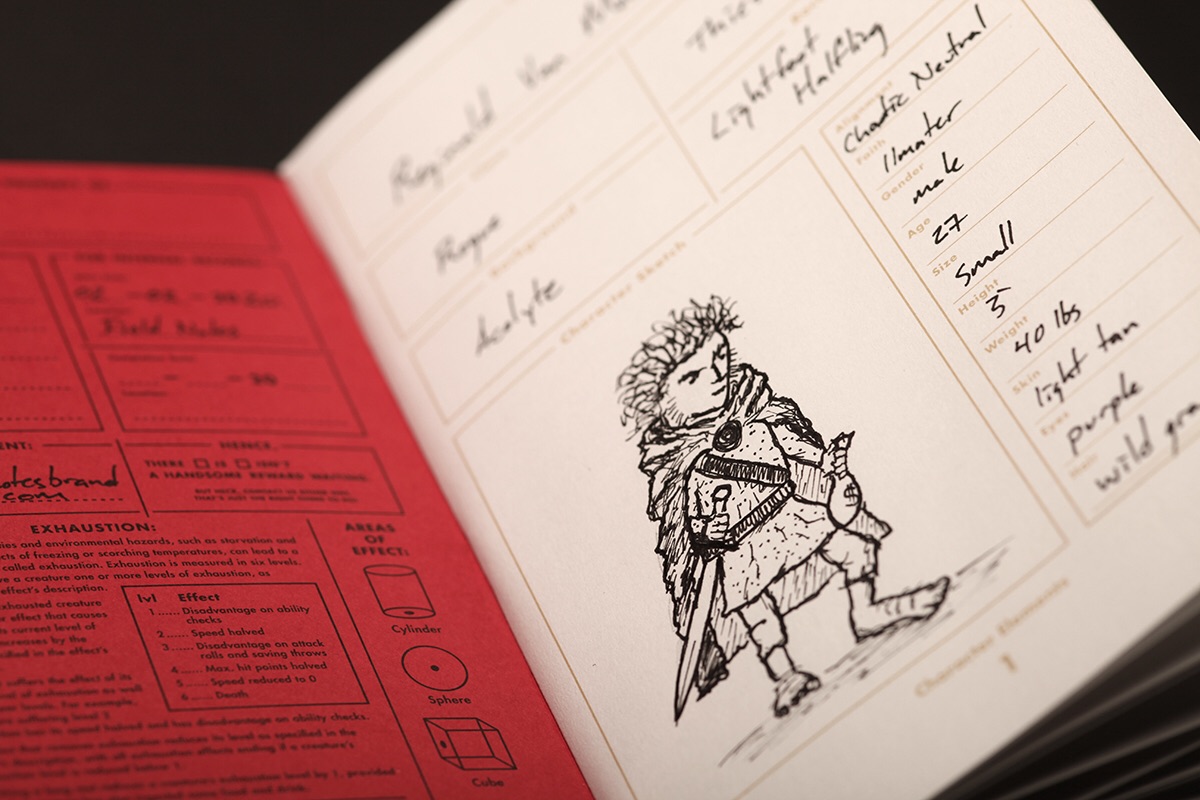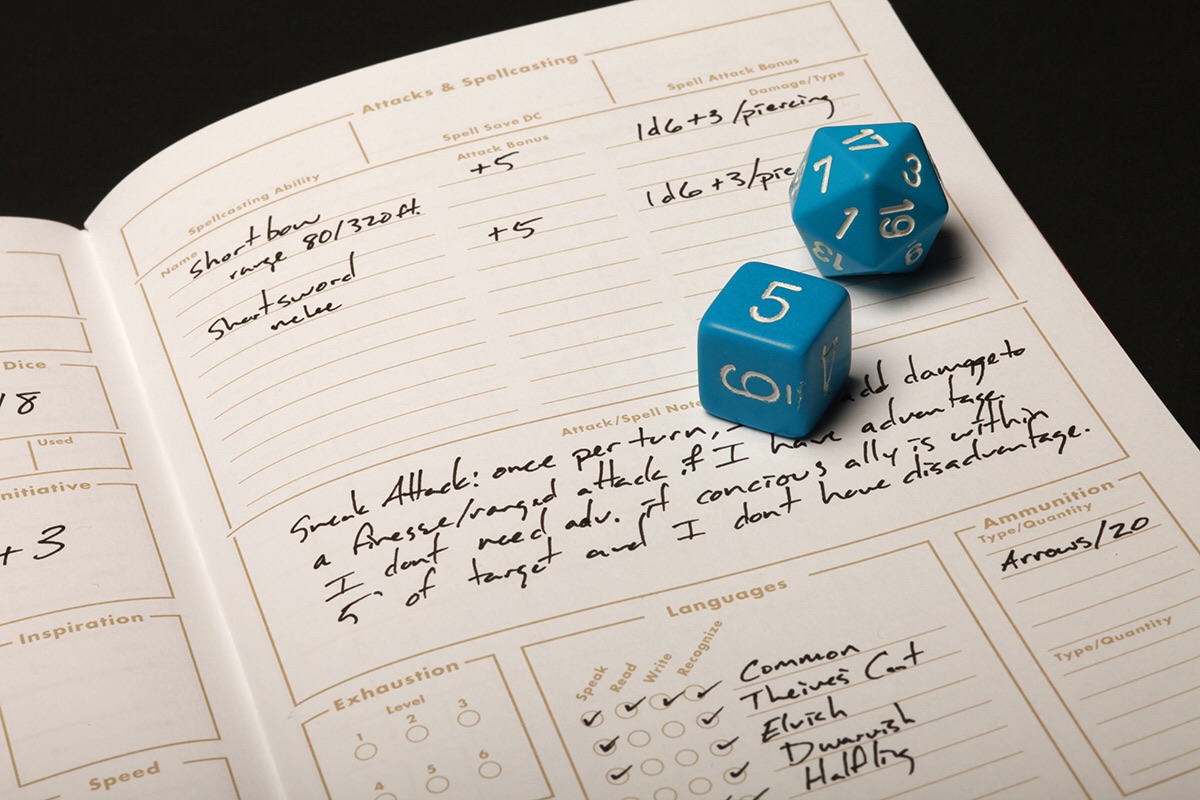 The short promo video they made is quite atmospheric:
Roll an automatic Charisma Save and get yourself a 2-pack of these 5E Character Journals for $17 at Field Notes.