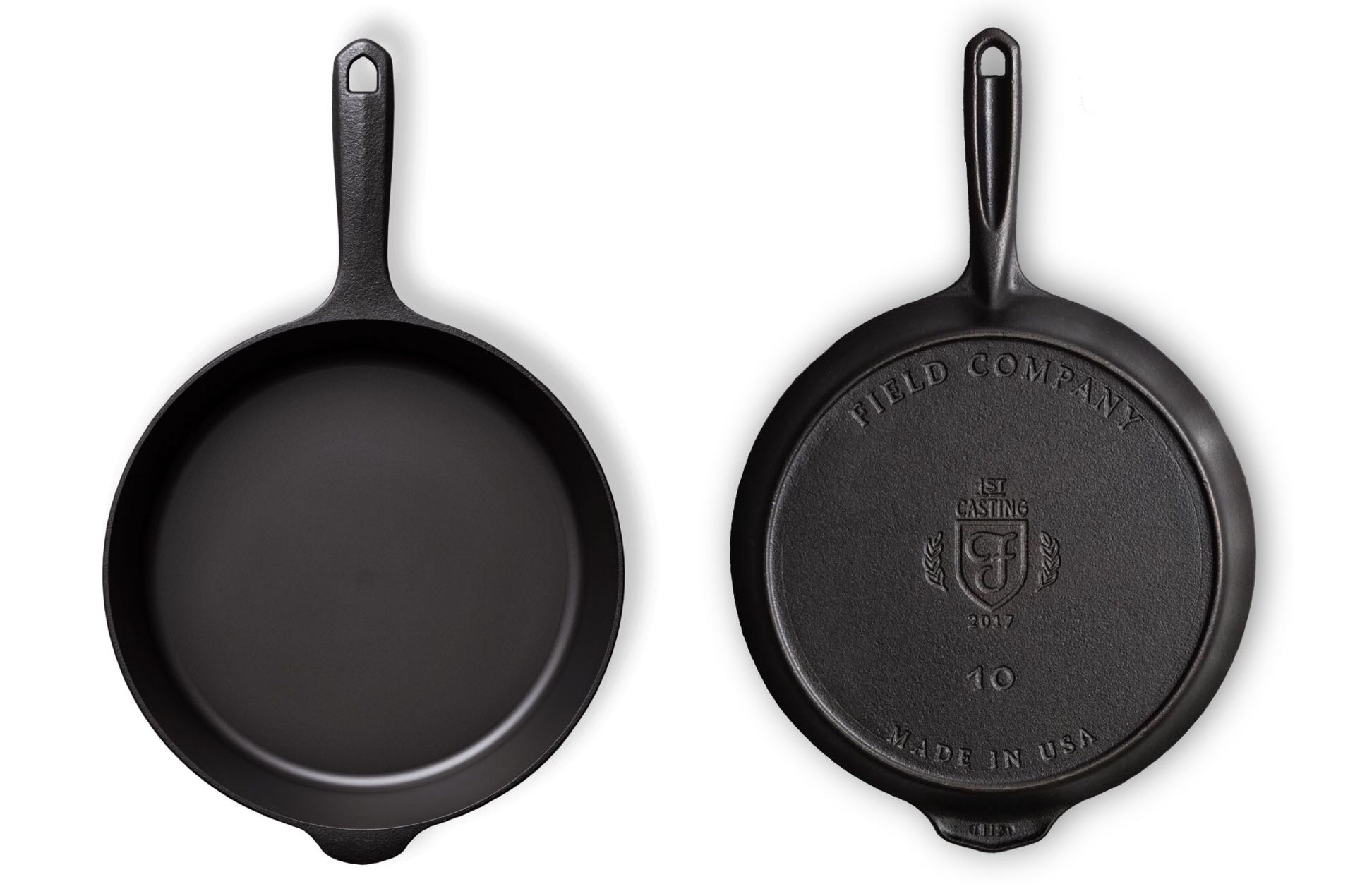 The Field Company № 10 Cast Iron Skillet
In March 2016, I wrote about a Kickstarter project for the Field Skillet, a #8-sized cast iron skillet made in the style of those in the early 1900s:
Unlike most modern pans, which save on labor costs by not polishing out the cooking surface during manufacturing — leaving it rough and pebbly and not quite as nonstick as, say, a vintage Griswold or Wagner pan — the Field Skillet is machined and polished to provide a smooth-as-glass cooking surface.
This past December, Field Company co-founder Chris Muscarella offered to send me a sample of their newest iteration (and bigger brother to the original), the № 10 Field Skillet. Measuring 11⅝" across the top, 9¾" across the cooking surface, and 2⅛" high, this thing is a beast that can handle larger family meals with ease. And like its smaller sibling, it sports an incredibly smooth surface that you don't get in a lot of new cast iron these days, plus it works on all types of cooktops, including induction.
Use it to cook four strip steaks at once, or one particularly large ribeye. Roast a whole family-size chicken in it. Make a huge cornbread! I also have to mention, it's the perfect size for making J. Kenji López-Alt's crispy tortilla pizza.
Now, as someone who lives in a medium-sized travel trailer with only my wife and 6yo son, this is almost too much skillet for our family's daily needs. That won't stop me from getting good use out of it though — in fact, one of my next goals is to use it outside over a wood fire (whenever we next get to a campground with firepits).
Get the № 10 Field Skillet for $135 at Field Company.