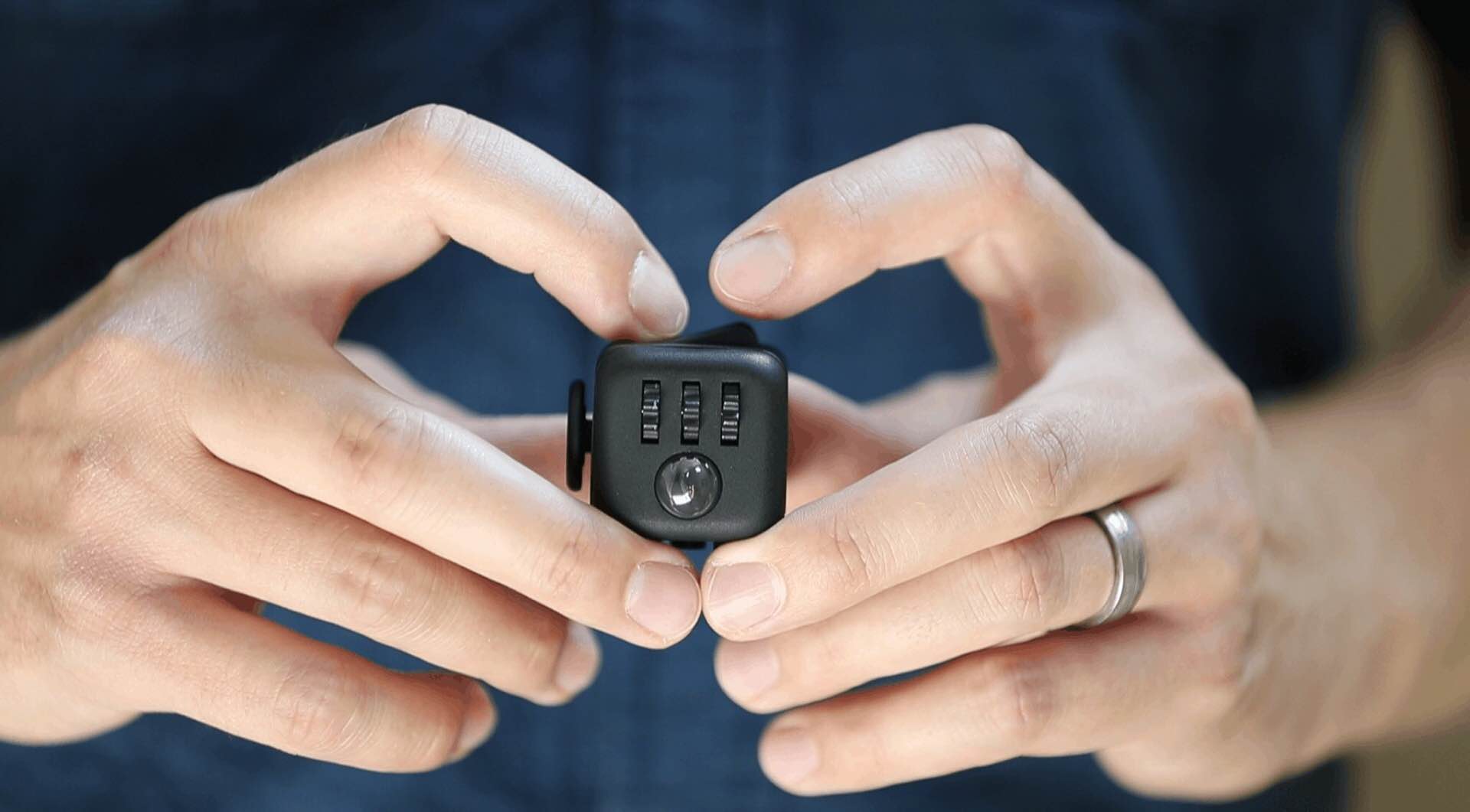 Fidget Cube: A Vinyl Desk Toy [Kickstarter]
I'm one of those people who gets fidgety after a while of having to sit still with idle hands. My usual remedy is to pull out my iPhone and repeatedly, mindlessly browse my feeds, but that's no good all the time.
I just stumbled across a Kickstarter project called the Fidget Cube that looks absolutely perfect for people like me. This six-sided doodad has a bunch of built-in toys to fidget with. Here they are, listed by side:
Click — Three clicky buttons and two silenced ones, for when you just need to push buttons.
Glide — A gaming-style joystick.
Flip — A rocking switch that can be toggled gently and quietly, or quickly and clicky…ly.
Breathe — Basically a oval-shaped "worry stone" indentation for calming your nerves.
Roll — Three combination lock-style dials and a rolly ball, the latter of which has a built-in click feature.
Spin — A rotating dial with a little nub to rest your finger/thumb on.
I mean, how great must this thing feel in the hand? I totally have to get one. Even their announcement trailer (get ready to barf because I'm going for it) pushes all the right buttons (commence barfing):
To say the Kickstarter project has already been a success is a massive understatement. They asked for $15K, and backers have pledged over $5 million to get Fidget Cube off the ground, and there are still 19 days to go as I write this.
Go back the project at the $19 level or higher to get a Fidget Cube of your own, in one of 10 color schemes.