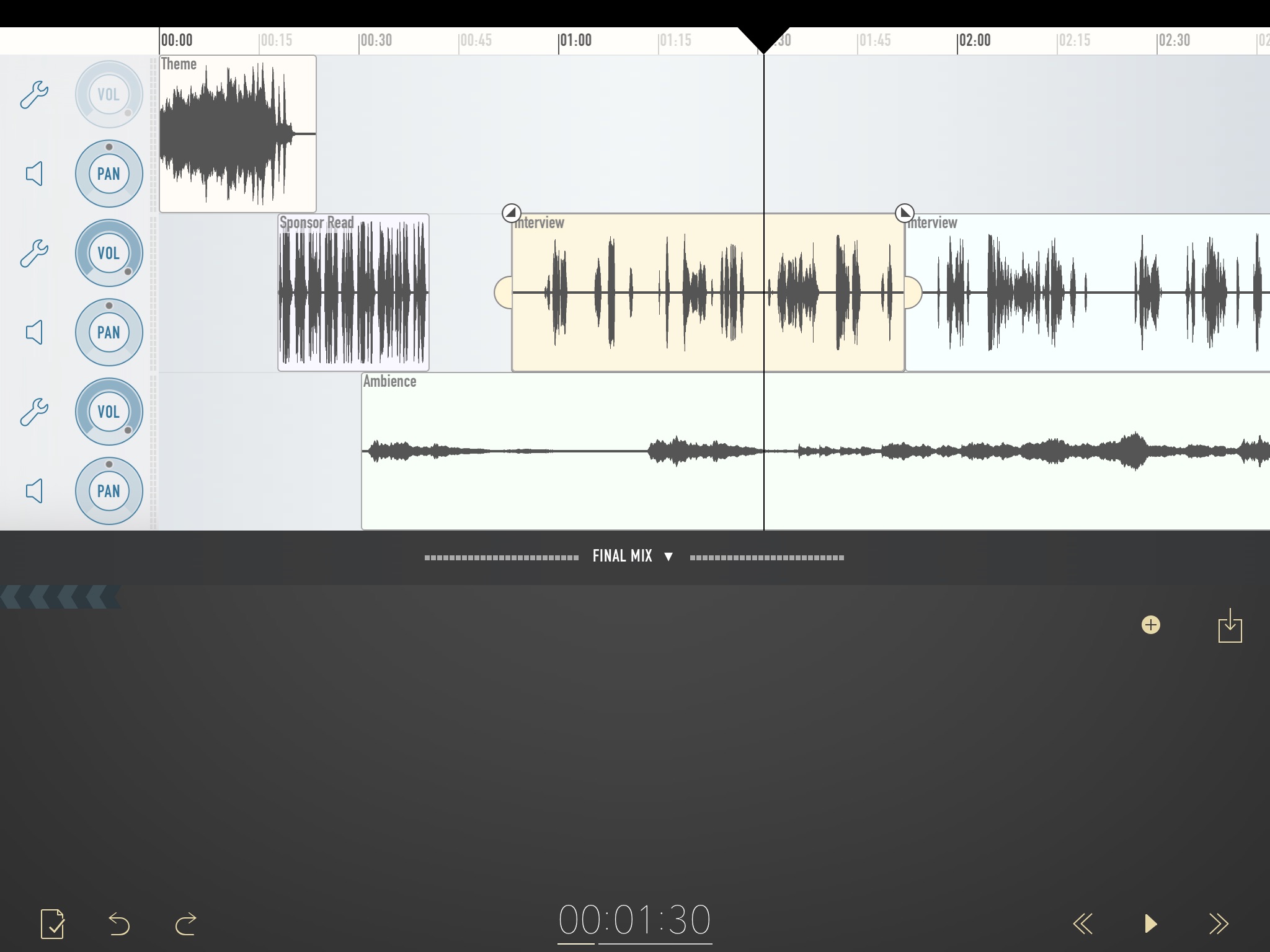 Ferrite Recording Studio
iOS 9, iPad Air 2, and iPad Pro are doing their best to chip away at tasks previously done on desktops and laptops. For podcasters, editing on iOS used to be a pain. This is no longer the the case thanks to Ferrite.
Jason Snell, over at Six Colors:
Like Logic, Ferrite will break long podcast tracks into short blocks by removing the silence between noisy passages; just select a track and choose the Strip Silence command from a pop-over menu, then specify a couple of settings. It's got a built-in compressor and noise gate (able to be turned on via an in-app purchase), to level out volume. Trimming individual blocks of sound is as easy as tapping and sliding a finger left or right. And when I want to pull everything in the project forward or backward in time, I just tap on a clip, then triple-tap to select all of the following clips.
This app is really good. I even used it on my iPhone to edit a couple of smaller tracks. It's free, and there are two in-app purchases to unlock various features. Ferrite includes the ability to trim, strip silence and much more. Thanks to the Document Picker API, you can access files in whatever cloud service that you store your files in. When you are done, you can add artwork, show notes or lyrics, and share your projects as AAC files.
Download Ferrite in the App Store for free (IAP for additional features).