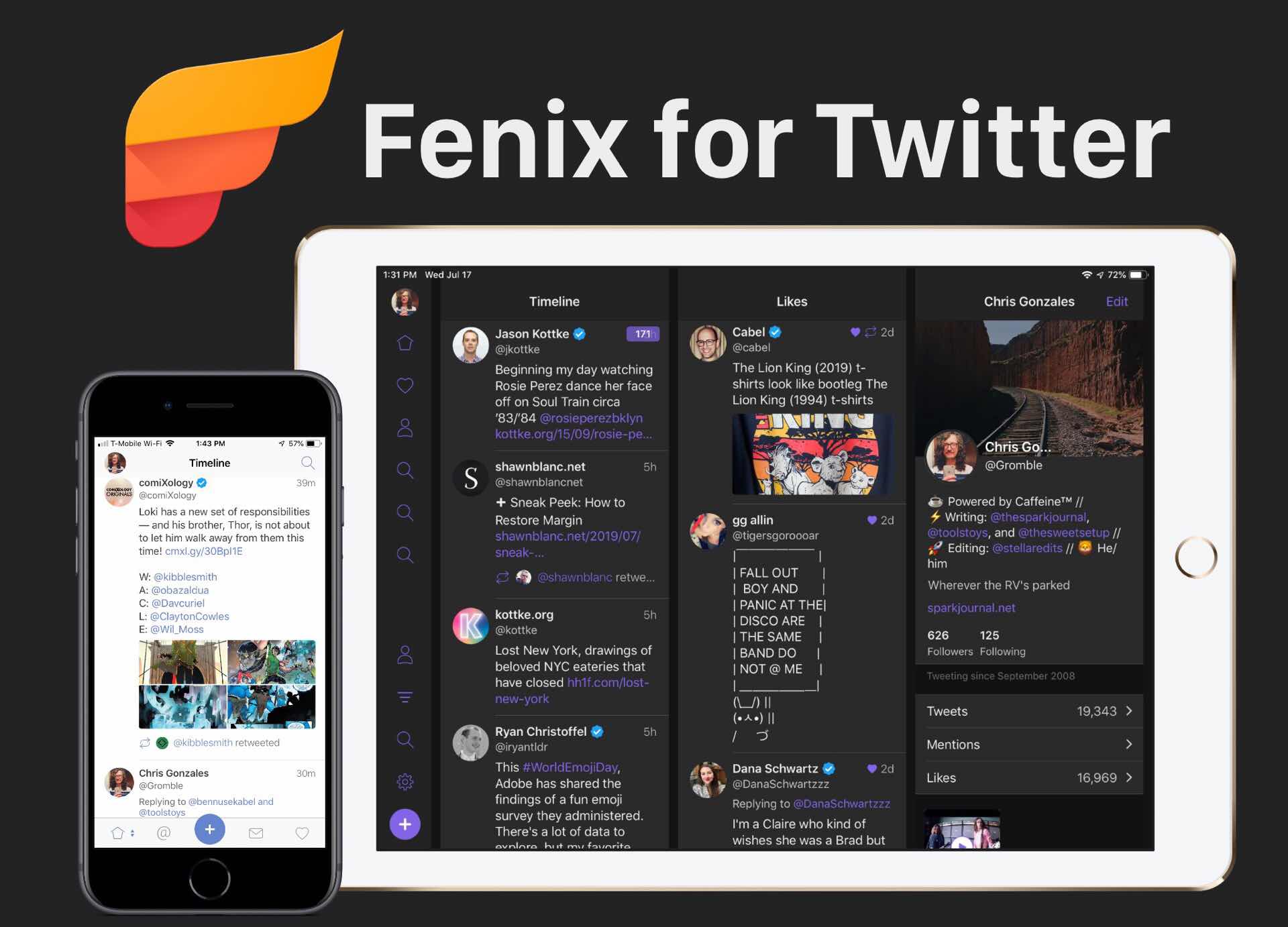 Fenix — A Fresh Twitter Experience for iOS and Android
Fenix is a Twitter app developed by Matteo Villa that's been pretty popular on Android for a few years now, and over the last year has been gaining steam on iOS.
A couple days ago over at our sister site The Sweet Setup, managing editor Josh Ginter published a post about how great Fenix works as a full-featured iPad Twitter experience versus longstanding champs Tweetbot and Twitterrific:
Fenix's main premise is to provide a customizable, chronological, and multi-columned Twitter client option, and it seems to pull these off, all for a simple price of $2.99.

[…]

Fenix goes beyond just offering a superior multi-columned layout, though. You can customize a range of other features as well, such as the app's theme, the app's accent color, different layout options, and more. You can make Fenix look and feel almost any way you want.
After playing with Fenix for myself, I can attest that its customization features are second to none. I could sit here for an hour playing with the accent color feature alone, tweaking until it's juuuust right.
Go read our overview for more info, or you can head straight to the App Store to buy Fenix for just $3.