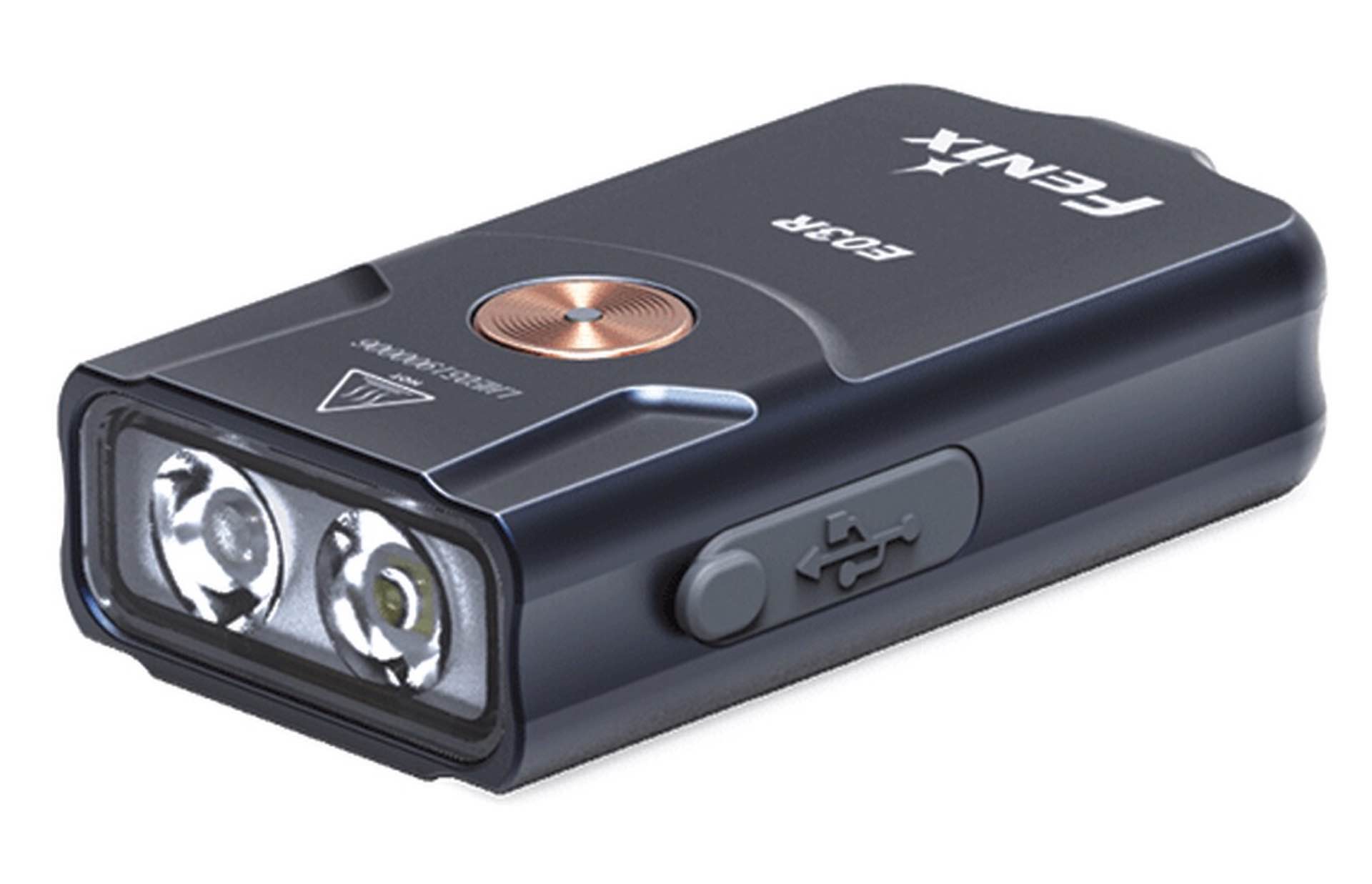 Fenix E03R Rechargeable Keychain Flashlight
While this headlamp I wrote about the other day is certainly handy to keep in your toolkit, you may occasionally find yourself without it at times when a light is needed, so having the Fenix E03R on your keychain works as a decent backup option in a pinch.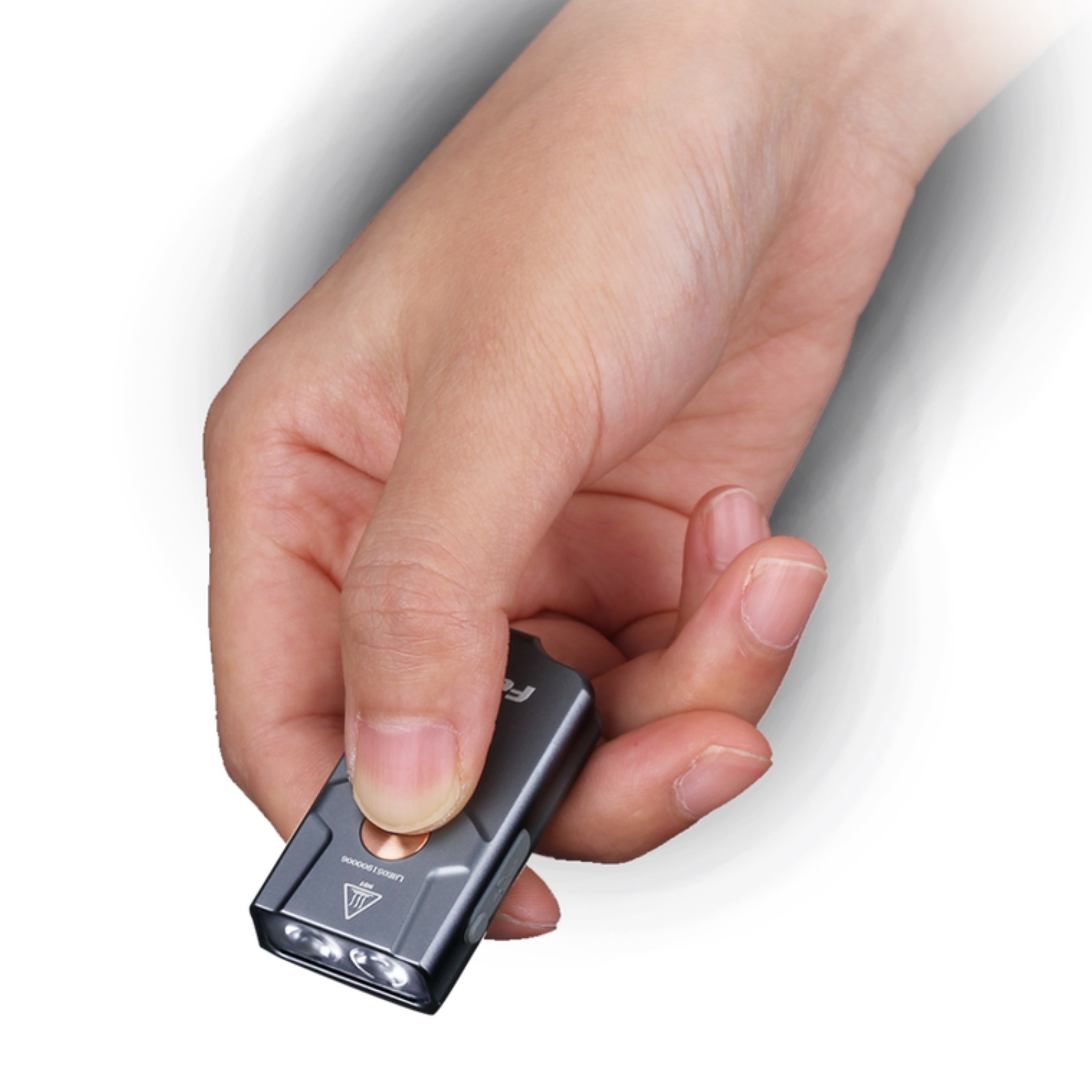 At 260 lumens on the high end and weighing only 22 grams (i.e. less than most car fobs out there), the E03R packs a lot of power for something you'll barely notice in your pocket. It has a 200mAh Li-polymer battery that recharges via USB-C, and at its max output you can get 45 minutes of use before needing to plug it in.
You can actually switch it between white and red light sources to suit a variety of situations:
High (260 lumens) — 45 minutes
Med (80 lumens — 1 hour 15 minutes
Low (30 lumens) — 3 hours
Eco (5 lumens) — 18 hours
Red (4 lumens) — 5 hours 30 minutes
A pretty nifty piece of EDC, this. Get it for $27 on Amazon.