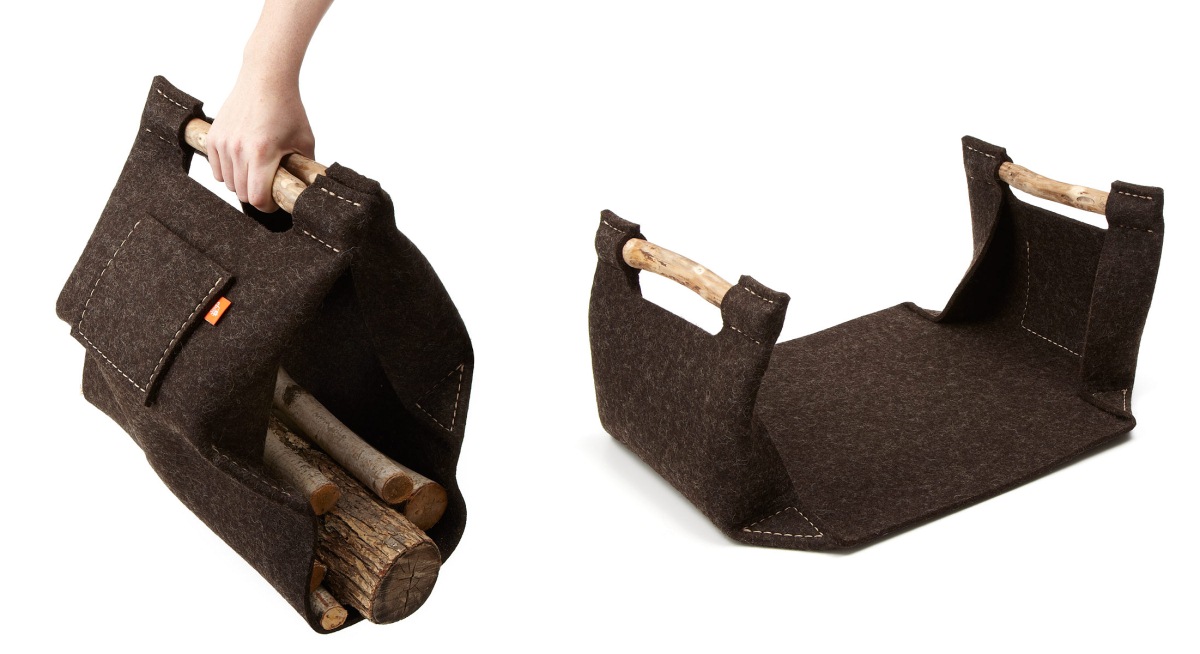 Felt Firewood Holder
Sure, there's something to be said about living alone out in the wilderness*, where no one will ever see you lugging firewood around — but that doesn't mean you can't still do it in style. The Felt Firewood Holder allows you to do just that, with a thick 100% wool construction that looks awesome (and is also very durable).
There are nice accents throughout, such as the stitching, the hand-sanded wood handles, and a side pocket for storing a lighter and/or matches. If you're going to be hauling around a bunch of firewood this winter, be sure to pick up the Felt Firewood Holder for $160.
* Living in the wilderness not a requirement for owning this firewood holder.