Fellow's Stagg EKG Kettle is About to Get a Big Upgrade (Two, Actually)
We've written many times about Fellow's Stagg EKG electric gooseneck kettle — you know, the one you see all the fancy coffee shops using for pour-overs — and we still think it's one of the best things to have in your home coffee setup. And now, the Stagg kettle is about to get even better with the release of two new models: the Stagg EKG Pro and the Pro Studio Edition.
Both of these upgraded models bring everything you love about the original EKG and add a bunch of neat new features to totally customize your brew experience, such as:
A scheduling option that orders the kettle to reach a preset temperature at a specific time so it's ready to go when you are. (Those few extra minutes of sleep in the morning can make allllll the difference 😉)
An altitude adjustment setting so the kettle doesn't boil over just because you live in the mountains or wherever.
An optional Guide Mode with various preset temperature settings for different coffee brewing styles and types of tea.
A chime that alerts you when your water's ready to pour.
Firmware updates over Wi-Fi, which is done via the Fellow app. (I'm not sure if that will be the same as the Stagg EKG+ app or an as-yet-unreleased one.)
A high-resolution full-color LCD display on the base for controlling all these things and more, whereas the original had only a black-and-white screen. It looks so great too.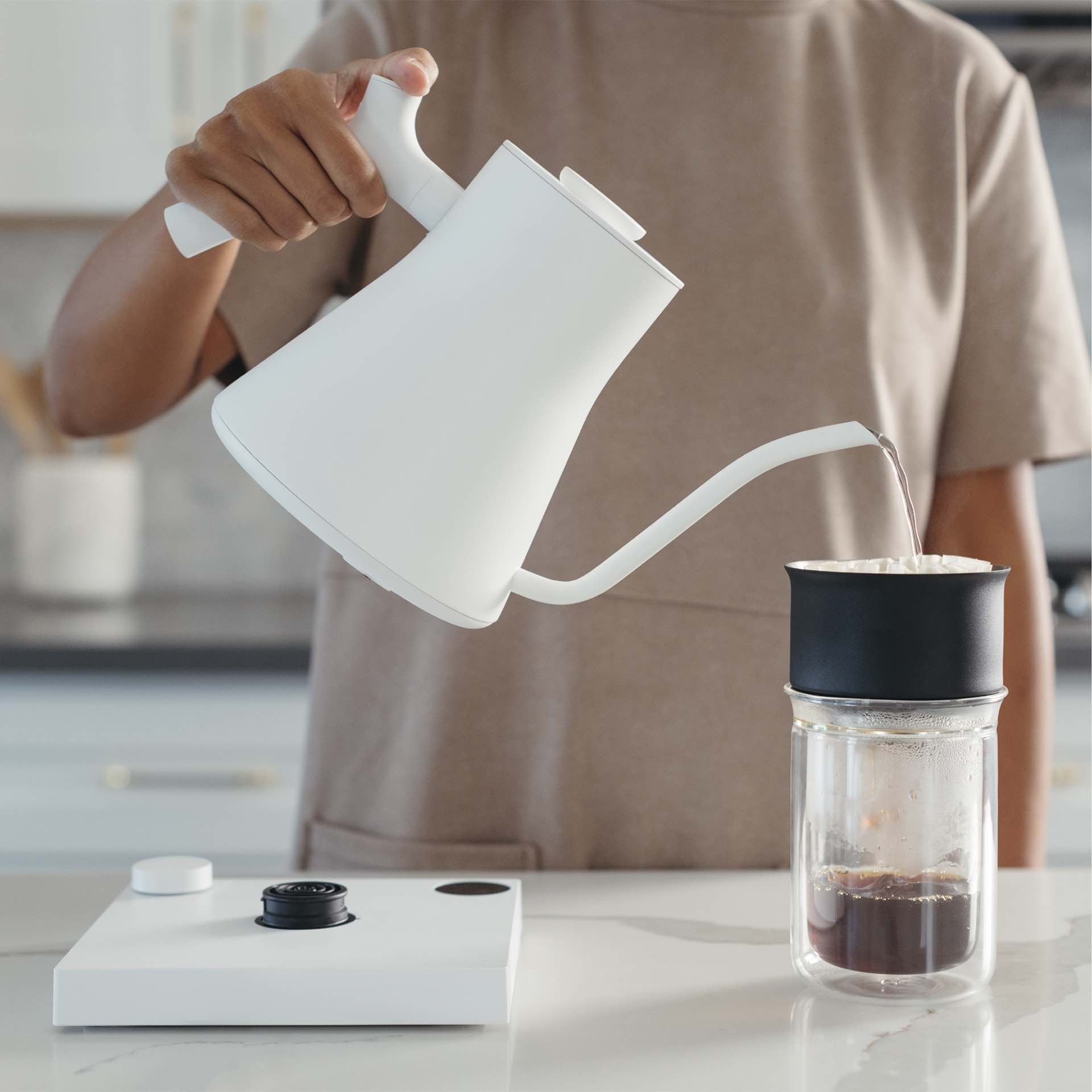 The difference between the Pro and the Pro Studio is that the latter brings some premium materials to its construction, including an aluminum base with a reflective glass top, a zinc frame, and a metal cap on the end of the handle. If ever there was a kitchen countertop statement piece, the Pro Studio kettle is it.
The Stagg EKG Pro (from $195) and Pro Studio (from $225) are set to start shipping on October 14th, 2022. You can pre-order either one from Fellow's site today.