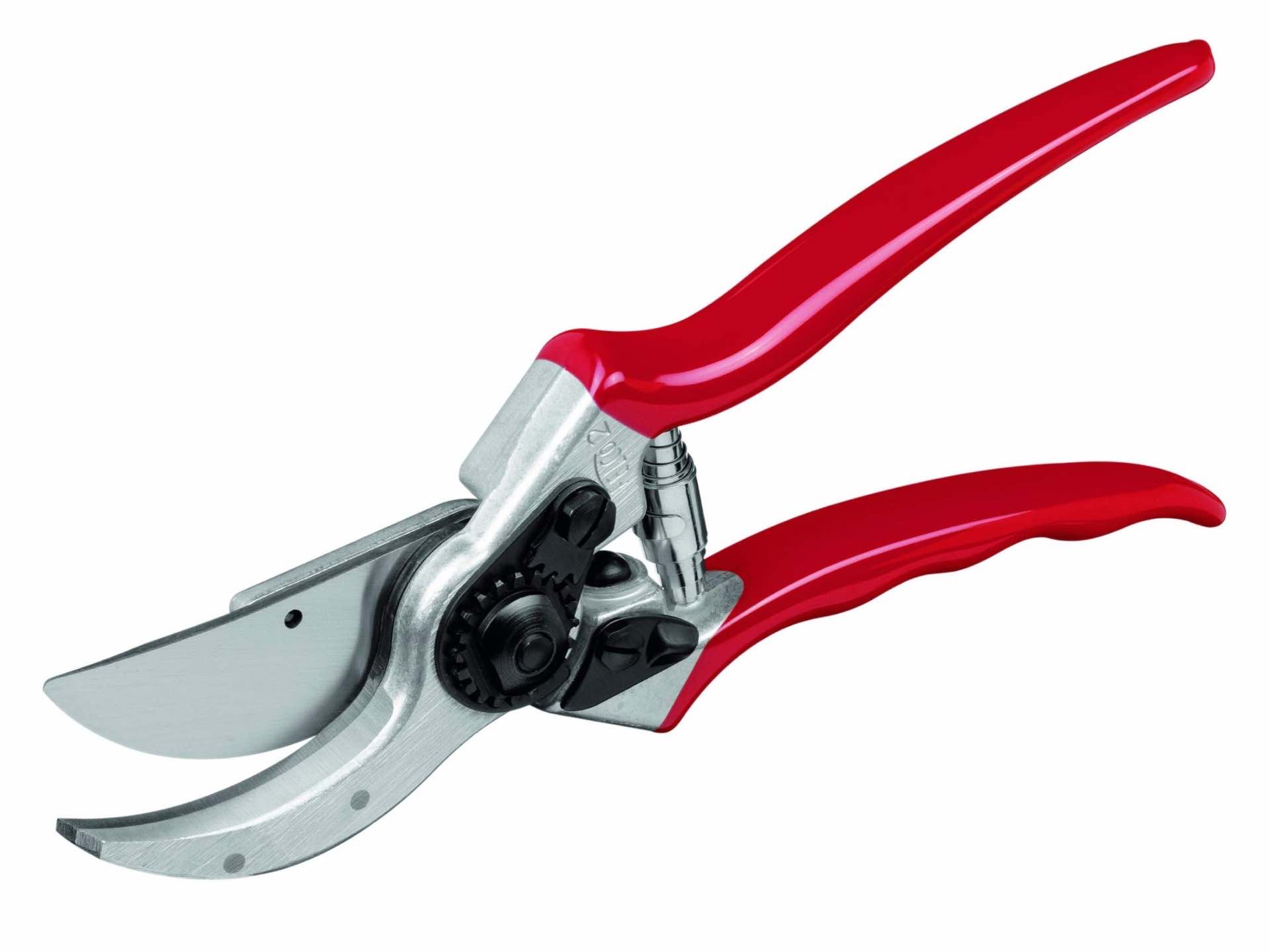 Felco #2 One-Handed Pruning Shears
If you do a lot of gardening or landscaping and want a set of pruning shears that will last a lifetime, look no further than the Felco #2 pruners.
Made in Switzerland — with 100% renewable energy, no less — these shears tackle any pruning job with almost disturbing ease. If they had any sentience, I'm certain they'd be just as happy to snip off a whole finger as easily as they do thick branches and vines.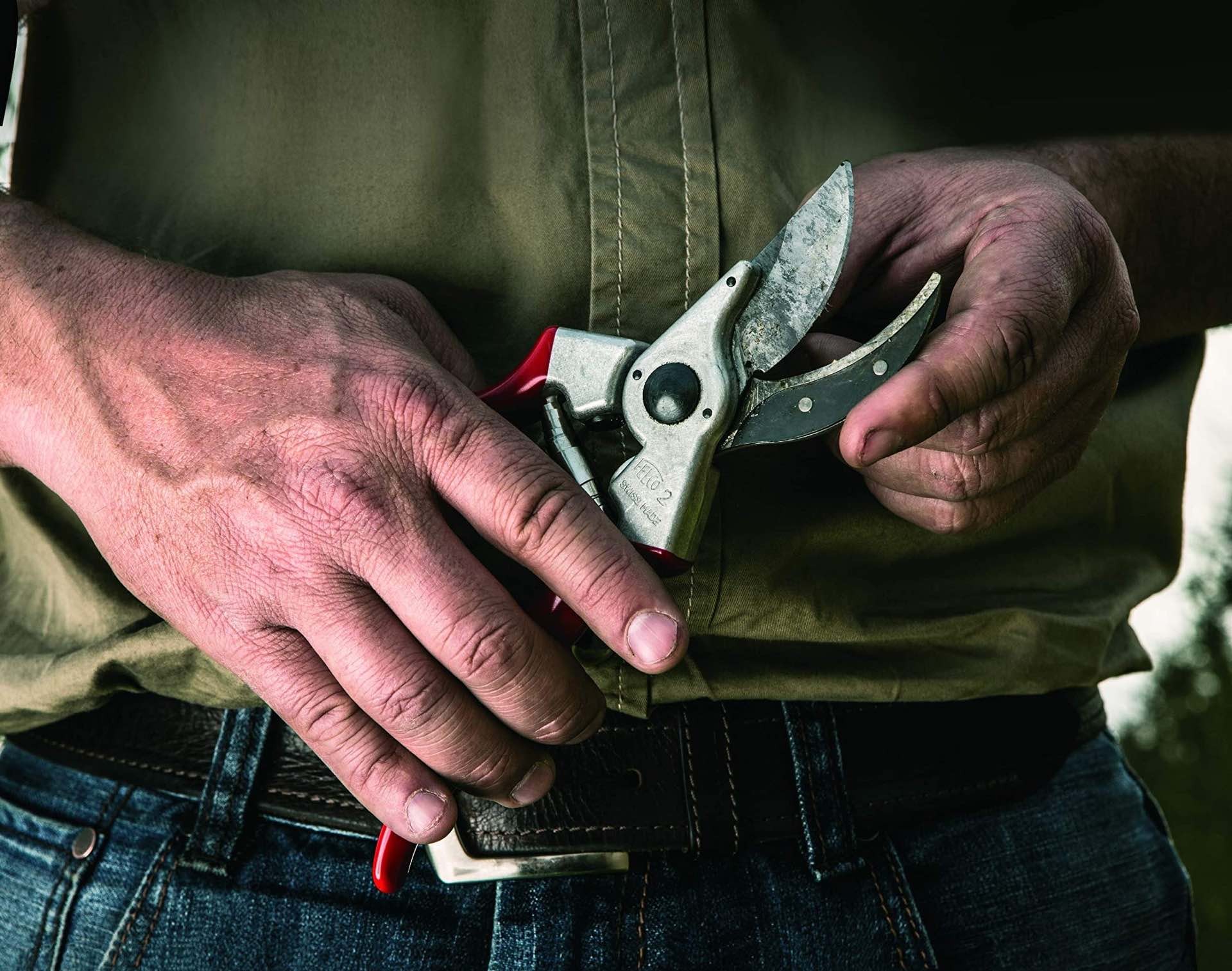 One of the best features of these shears (and there are many) is the sap groove that prevents the blade from sticking or gumming up from plant secretions, so you can keep pruning uninterrupted and worry about cleaning after. I also like the bright candy red handles that make them easy to find if they're dropped in a bush somewhere.
If you treat them right, cleaning, oiling, and sharpening the blades regularly, these pruners will serve you well for decades to come. And if anything should go wrong, like a prematurely rusty blade or a busted spring, all the parts are user-replaceable, so you can Ship of Theseus these bad boys until the end of time.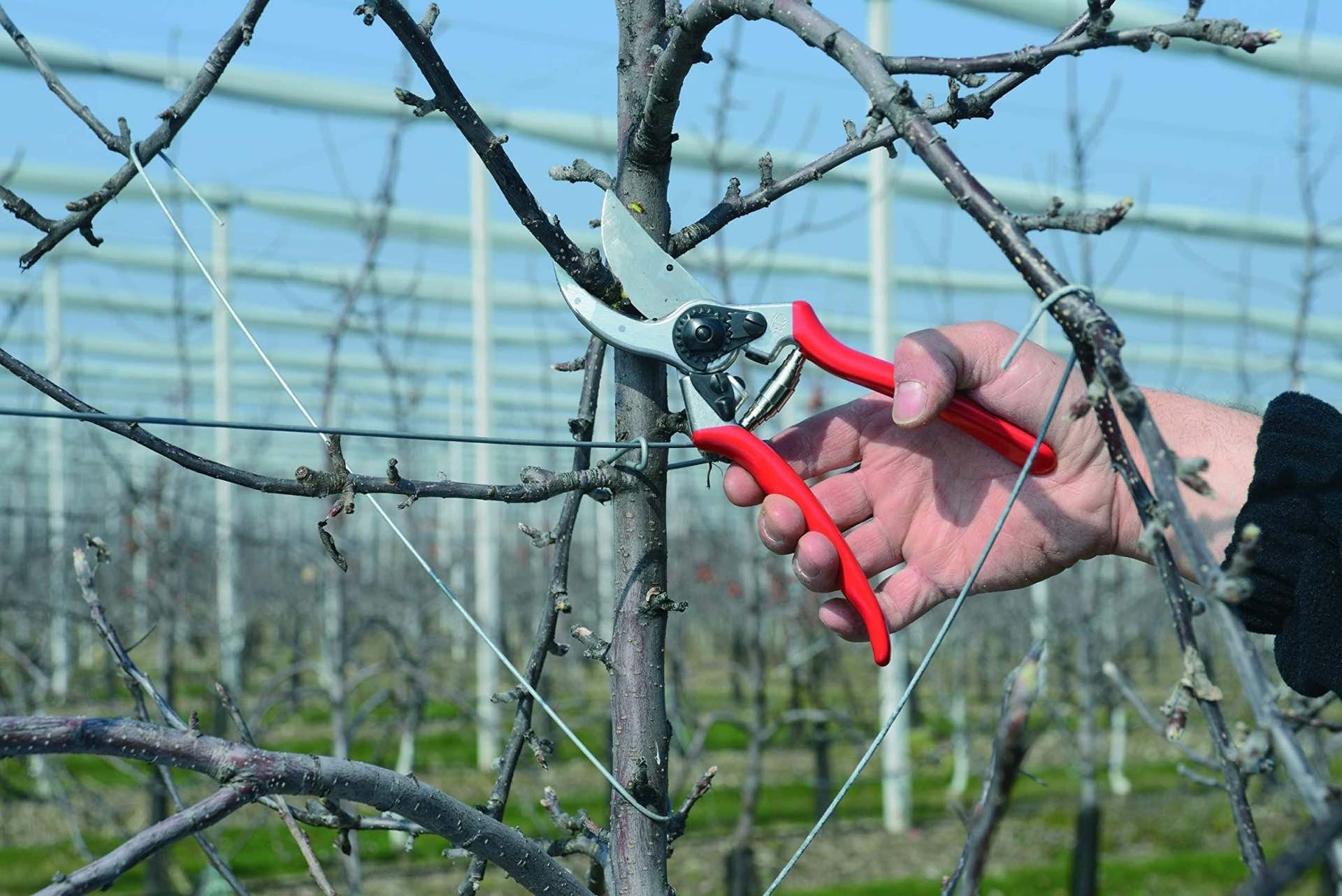 The Felco #2 can be had for $55 on Amazon. There are also listings that include a leather holster, so they're always at hand when you need them on a job.