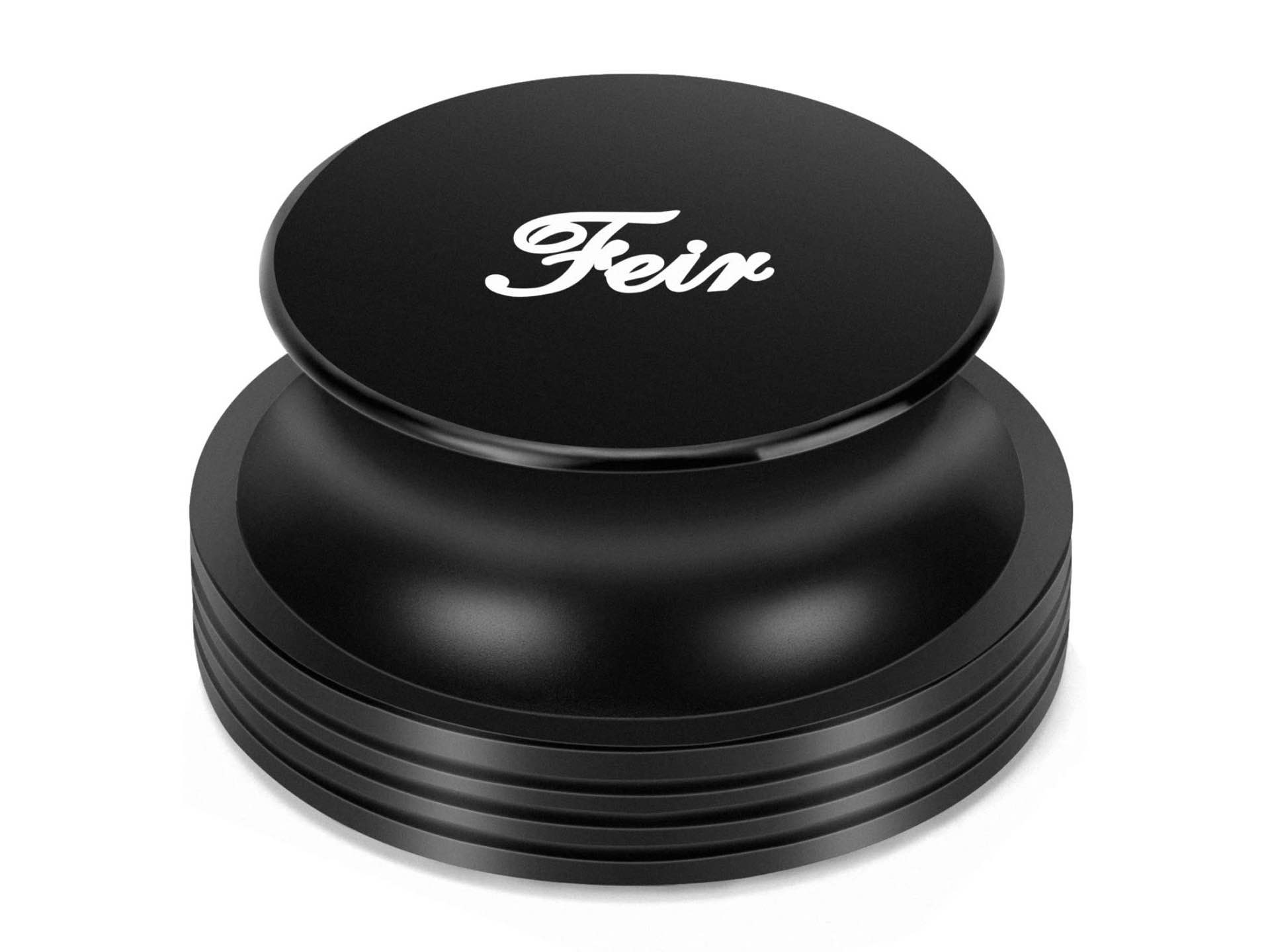 Feir Vinyl Turntable Weight & Stabilizer
For all the music connoisseurs and audiophiles who have enjoyed diving into the world of vinyl, there's one little accessory they should all keep on hand: a turntable weight stabilizer.
This essential add-on dampens vibrations and increases rotational stability, thereby reducing any resonance, distortion, or wobble as your record plays, all of which improves the overall sound quality by a fair margin. The difference it makes can actually be crazy, in a good way. It also happens to help press down records that have become warped over time, or were pressed imperfectly to begin with.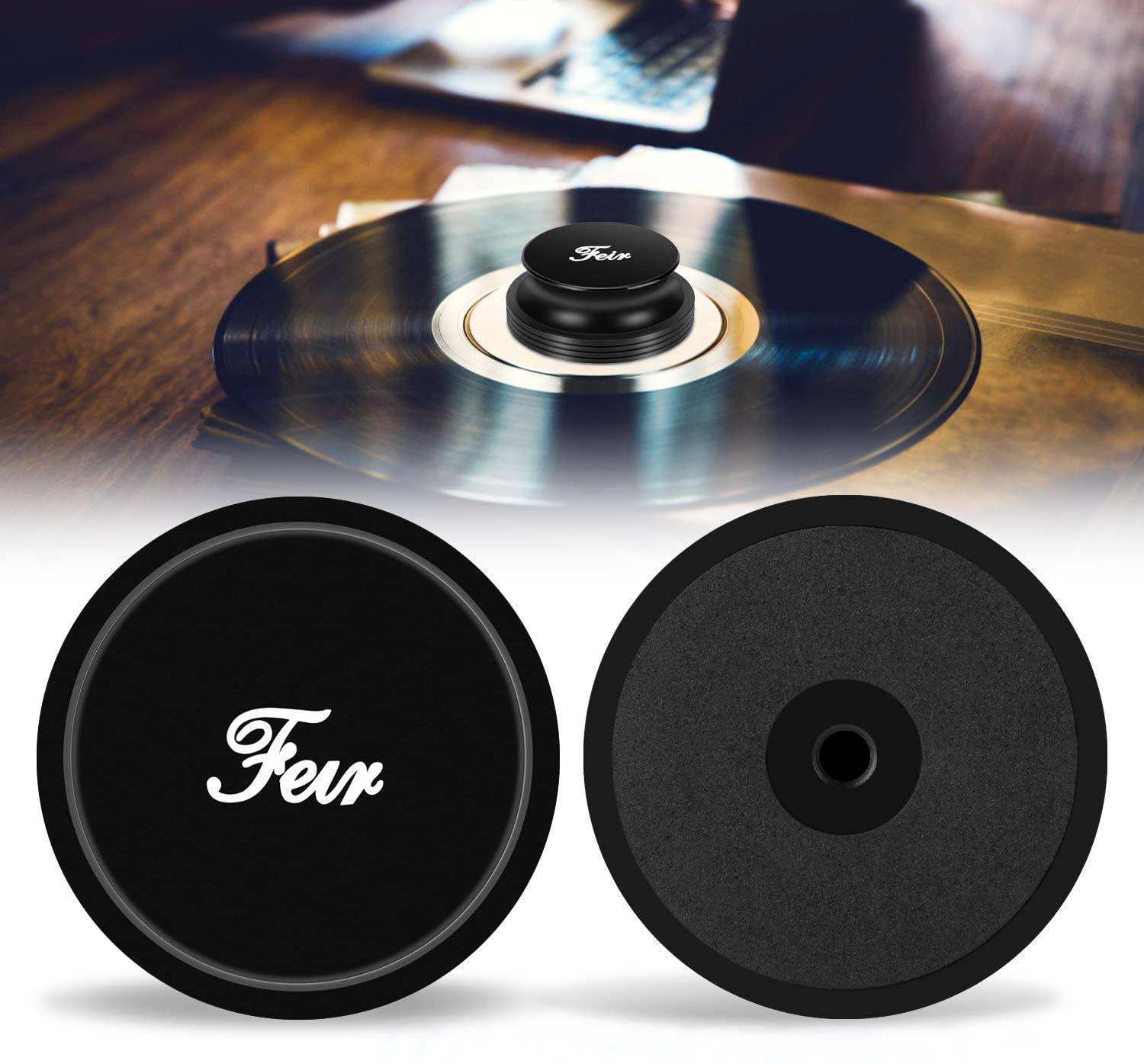 At 14 ounces, it's just heavy enough to do the things I said above without overloading or excessively wearing the platter bearings/belts/motor/etc. And, the soft felt pad on the bottom protects your vinyl records from getting scratched in the process.
Get this must-have vinyl accessory for just $18 on Amazon.