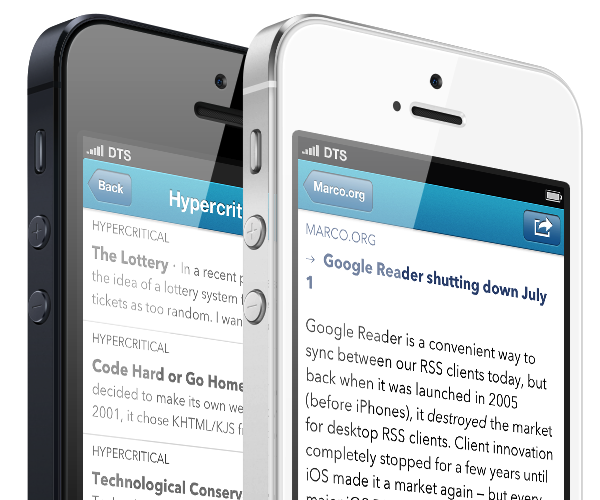 Feed Wrangler
With Google Reader being shuttered on July 1, many, many people are scrambling to find an alternative.
Feed Wrangler is the most recent service to surface, and so far, its my favorite. The service is very basic at this point, but it imports from Google Reader easily and integrates with Pocket and Instapaper out of the box.
My one complaint is that setting up folders (or "smart streams") is pretty clunky, but it is usable once you get the hang of it. Once things are setup, it works just like other apps.
The iOS app is free and universal, but a subscription will run you $18.99 a year. With an API on the way, be looking for more apps to interface with the service.