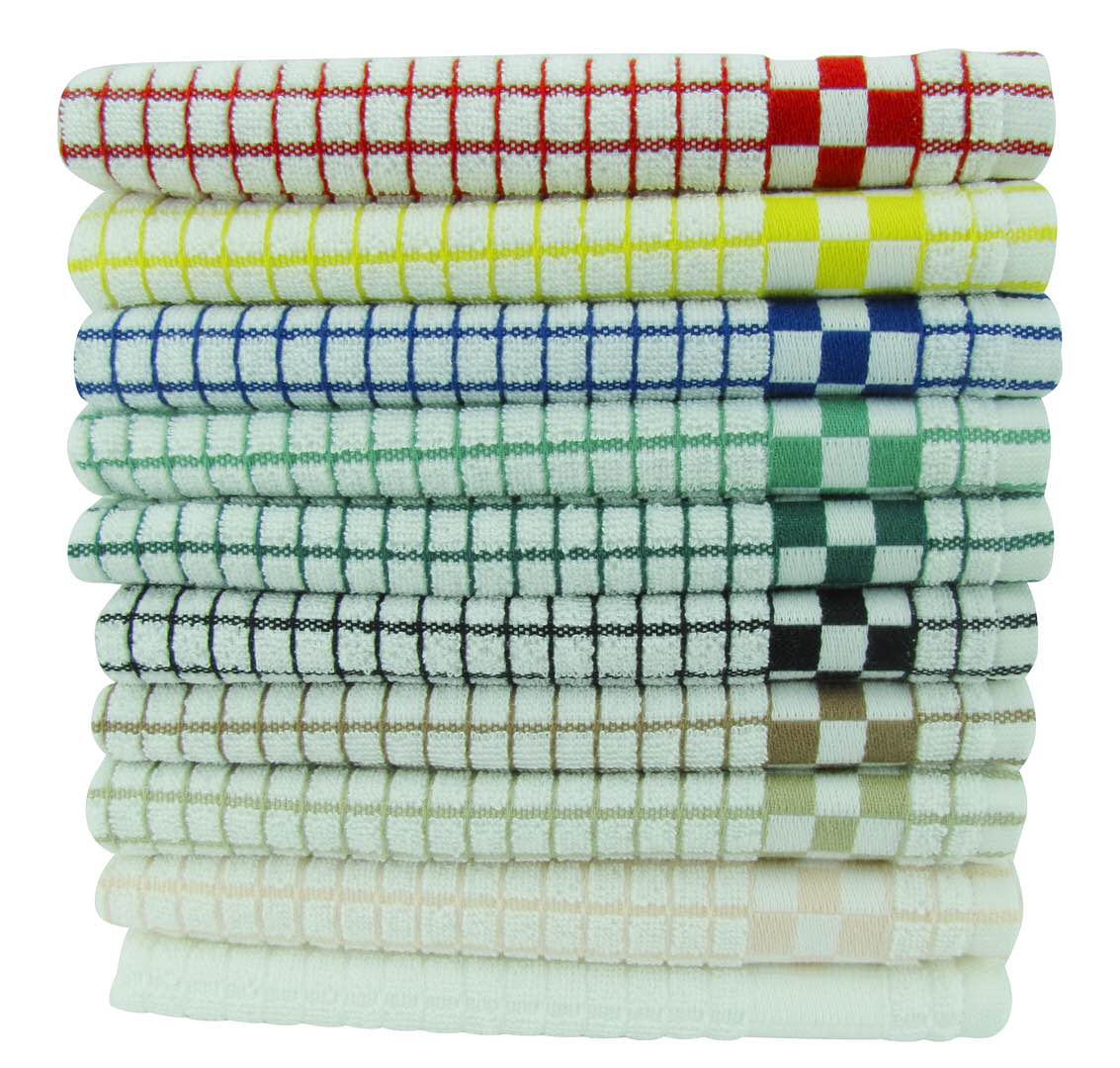 Fecido Classic Kitchen Dish Towels
We've mentioned these Keeble Outlets kitchen towels a few times over the past year — including last week's guide to essential kitchen gear — but if you're looking for something a little more plush, look no further than Fecido's classic kitchen towels.
These tea towels are SUPER thick and absorbent. Your kid made a mess? Dinner pot boiled over? These bad boys soak it all up and then some. They almost don't even feel like something you'd use in a kitchen, but more like a cotton blanket. They also look great and won't leave lint all over your dishes.
What's impressive to me is that out of 260 reviews, there are no 1- or 2-star ratings. A few people have left 3 stars, but one of those was someone who "loves" the towels and decided to ding two stars because they didn't read the description correctly…?
Anyway, these towels come in a variety of colors (as pictured above) and go for $15–$16 on Amazon for a pack of two. I'm partial to the red ones myself.