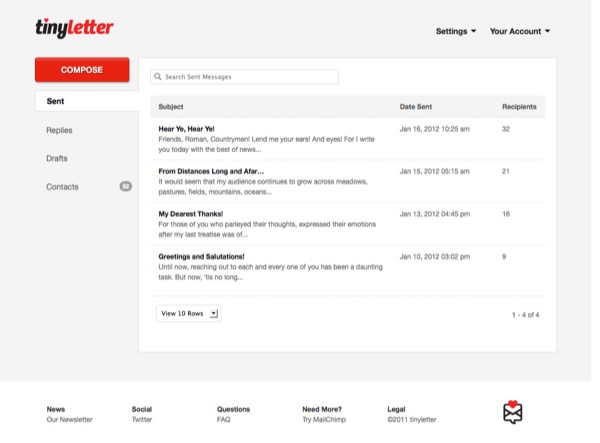 Featured Sponsor: TinyLetter
TinyLetter is the simplest way to send email newsletters. Creating signup forms is a breeze, and TinyLetter even makes it easy to reply to your readers individually. It's also free.
TinyLetter doesn't have all the features most email services offer. It's built for people, not business. Just compose your message, send it to your readers, and find out what they think. That's all there is to it.