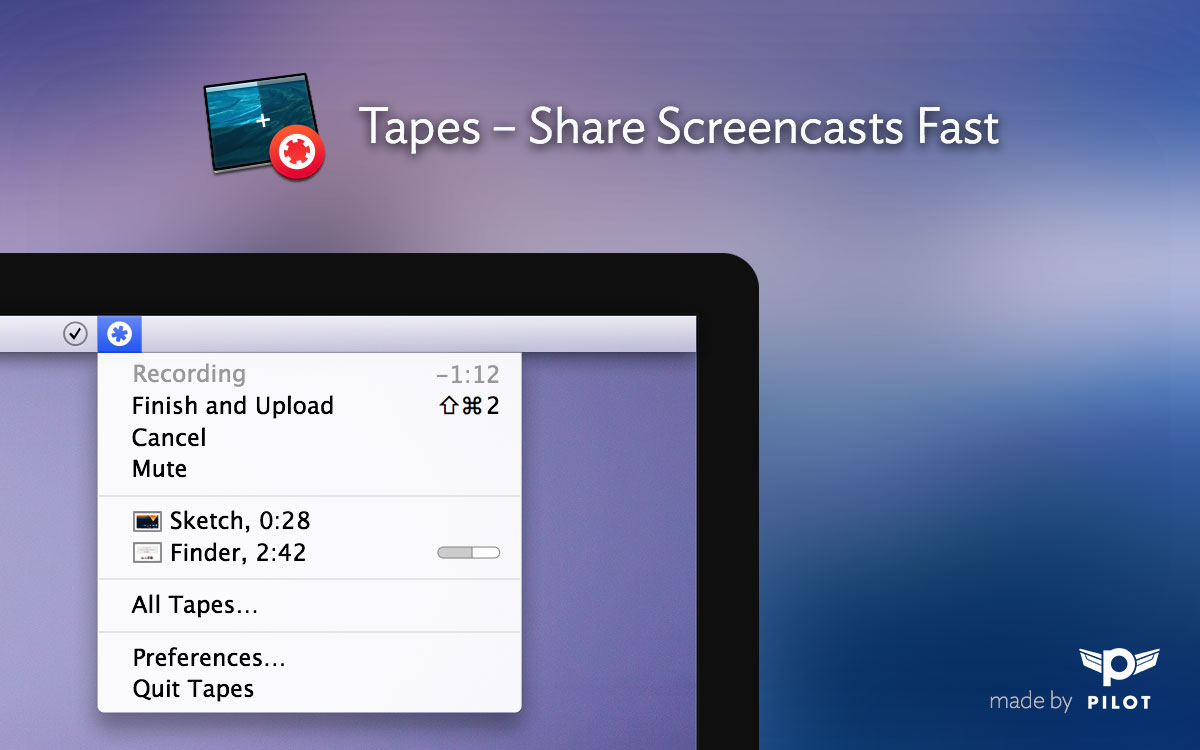 Featured Sponsor: Tapes: Share Screencasts Fast
Tapes lets you share a recording of your screen in an instant—press ⇧⌘2, select an area you want to capture and press it again when you're done. Tapes will immediately put a shareable link in your clipboard, all while the video is uploading in the background. Each tape can be up to 3 minutes long (your recipients will thank you) and you can record up to 60 minutes each month. Your videos are kept forever in the best possible quality. Tapes costs $9.99 — pay once and save time for every long email you would've sent without every having to pay again.
* * *
Our thanks to Tapes for sponsoring the site feed this week. Tapes is a very well-done implementation on a very simple idea: that sometimes we want to share a screencast and not just a screenshot. Tapes is one of those apps that does one thing and does it very well. Just $10 in the Mac App Store.