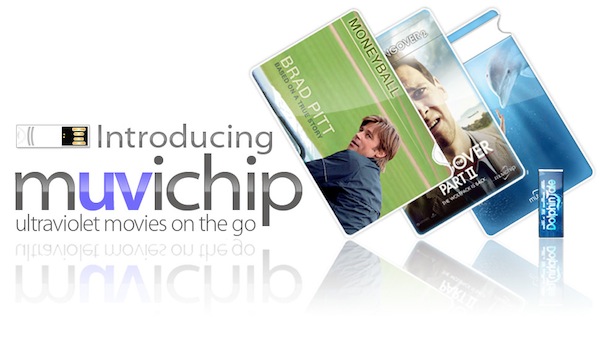 Featured Sponsor: muvichip
Our thanks to muvichip for sponsoring the RSS feed this week.
* * *
Watching a movie in the post-DVD world is a mess. Blu-Ray startup times are measured in dozens of minutes. Digital is faster, but good luck finding your movie. If you find it, you'd better not get interrupted because you've got 24 hours to watch it!
There has to be a better way.
muvichip is the first global, solid-state, movie distribution media that can be used anywhere and on any device that has a USB port, and, when paired up with the muvifi or muvifi+ streaming device, you can watch a movie on ANY device. Studios are excited to distribute their movies on muvichip, and national stores want to stock it.
But we need your help.
We're running a funding campaign on IndieGoGo to get our first batch out the door. You can be the first to order the muvifi and your favorite movies on the muvichip by helping to fund us on IndieGoGo. You'll only be charged if we hit our funding goal.
Help us make the future of movie distribution that combines the ease of use of digital with the quality and catalog of DVD/Blu-Ray.