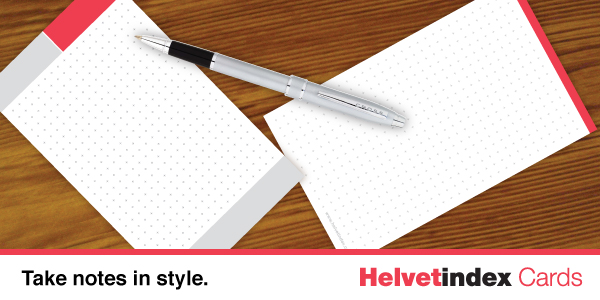 Featured Sponsor: Helvetindex Cards
Whether your goal is to capture items for your GTD system or write down a phone number, you can never go wrong with having some index cards on hand. But why settle for plain or lined when you can use something that has been thoughtfully designed to give you structure when you need it and freedom when you don't.
The Helvetindex Card is the beautifully simple index card for the serious note-taker. Available today in a limited edition 100-pack, so get yours before they're gone.