These Are a Few of Our Favorite Things (2013 Edition)
Following in the tradition of last year, we, the Tools & Toys staff, are here to share a few of our favorite… ahem… tools and/or toys from 2013. Let's get to it, shall we?
---
Shawn's Favorites
Seiko Automatic Watch
Buying an automatic watch is an investment that takes research and money. The Seiko is great for dipping your toe into the world of automatic watches without yet spending hundreds or thousands. It's well-built, inexpensive, classy, and will give you a taste for wearing a self-winding watch. I bought the black-faced Seiko with a black and white nato strap earlier this year and it's now what I wear every day. It looks great on the weekends when I'm wearing a t-shirt and jeans, and it looks great when I'm in my suit, standing in the buffet line at a friend's wedding.
Kindle Paperwhite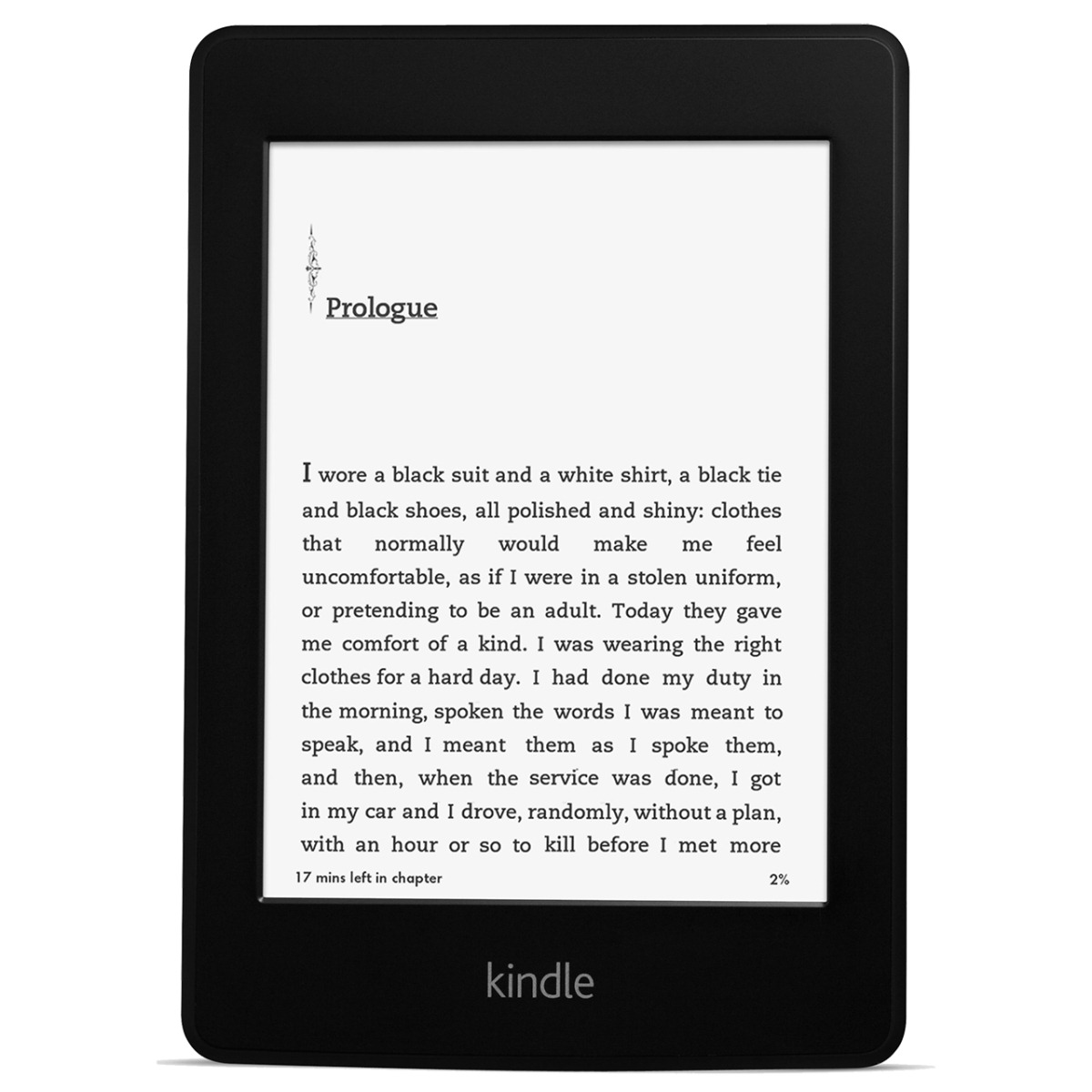 There is no shortage of screens in my house. But the Kindle Paperwhite is the only e-ink display, and something about it helps me wind down and relax with the book I'm reading. For my work, I spend a lot of my day reading (and writing) things on my iPhone, iPad, and MacBook. From a professional standpoint, reading for pleasure on my iPad still kinda feels like work. But reading on the Kindle feels like the day is done and now it's me and this novel. Moreover, the Kindle Paperwhite is just a superior little device when it comes to reading for a long time. The Kindle is very lightweight, the battery lasts for ages, and there is nothing to do on the device but read.
---
Stephen's Favorites
Motorola MBP36 Remote Wireless Video Baby Monitor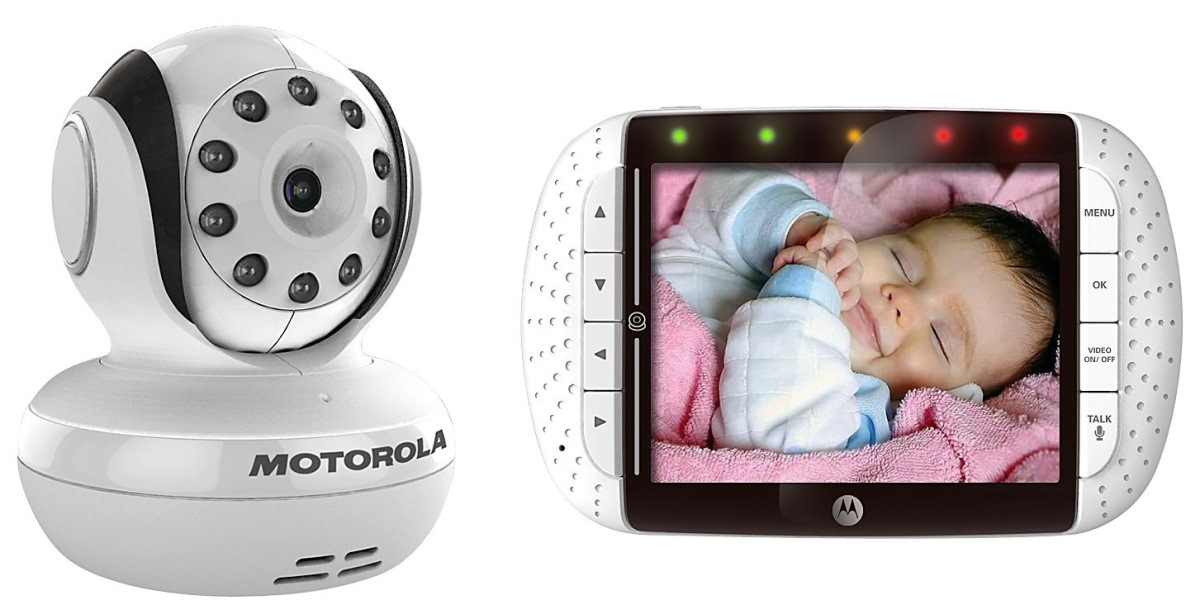 The Motorola MBP36 Remote Wireless Video Baby Monitor is a great device.
The camera can pan, tilt, and zoom quietly. It's small, has a long power cord, and it sports infrared night vision. The picture is clear and is beamed to the receiver. With a 3.5-inch color LCD screen and decent battery life, the receiver comes automatically paired to the camera over a point-to-point 2.4 GHz wireless network. In addition to PTZ control, the receiver doubles as a two-way radio — in addition to playing any audio from the remote room, it can be used to speak to the child remotely.
At $240 on Amazon Prime, the Motorola MBP36 Remote Wireless Video Baby Monitor is a great choice for parents looking to keep an eye and ear on their children.
Cygolite Metro 500 Lumen USB Rechargeable Bicycle Headlight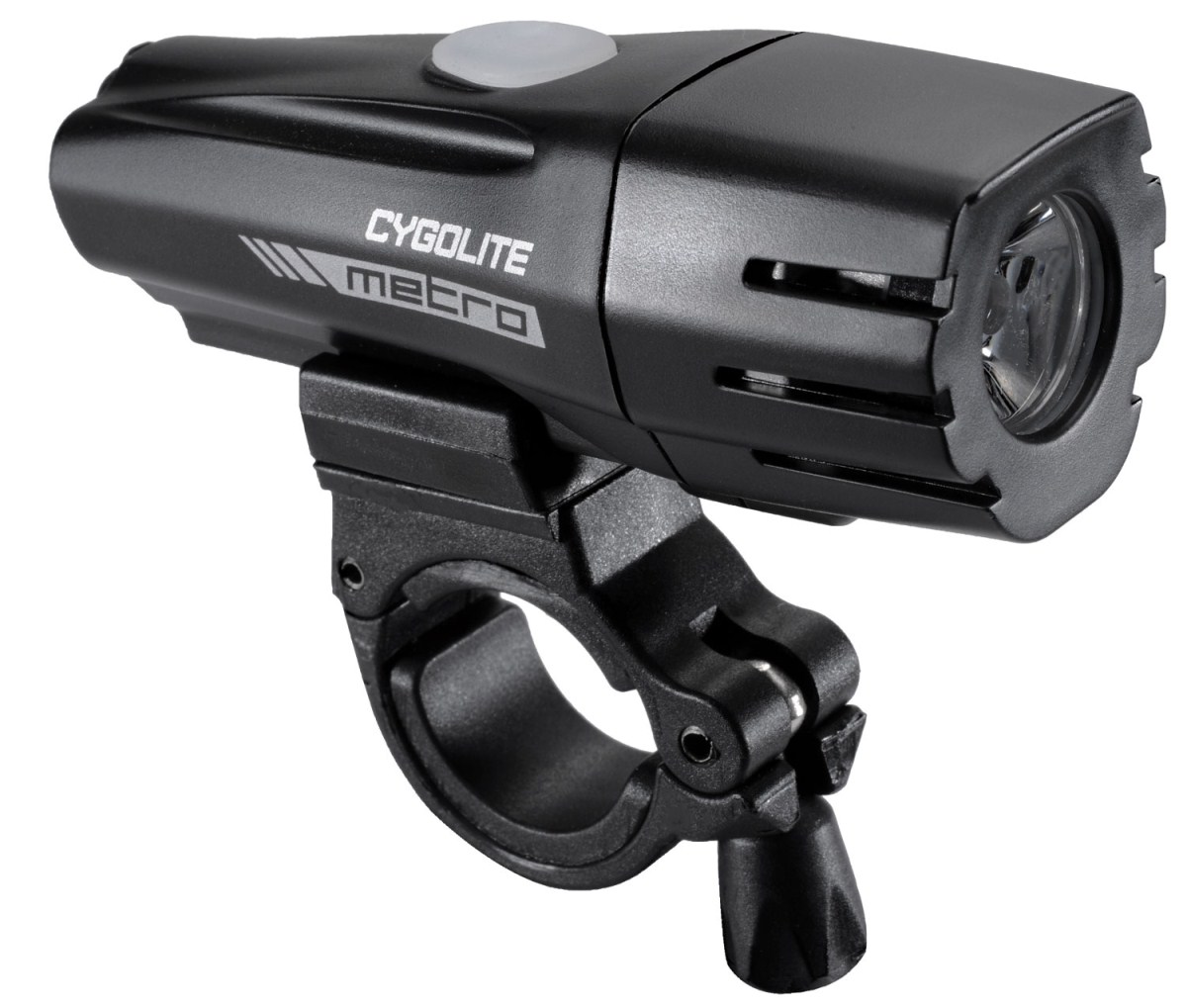 The Cygolite Metro 500 Lumen USB Rechargeable Bicycle Headlight is a compact, bright bicycle light that packs a punch. With a 5-watt LED generating 500 lumens, the Cygolite Metro is plenty bright, even for midnight rides. With numerous always-on and flashing modes, it's easy to dial in the right settings for the conditions. The light charges quickly over USB, and mounts easily with a simple thumb-screw.
Usually $80, the Cygolite Metro 500 Lumen USB Rechargeable Bicycle Headlight is currently $57 for Amazon Prime members.
---
Chris' Favorites
Editorial for iPad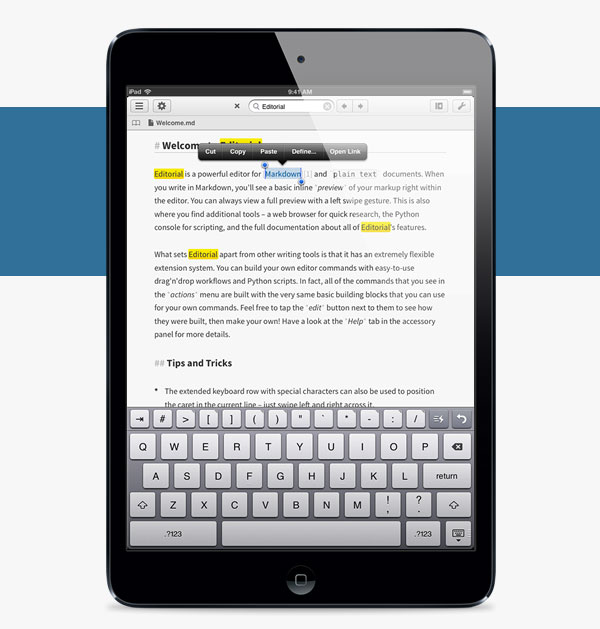 I do 99% of my writing from my iPad, and over time I've used just about every major writing app on the App Store. In my opinion, none of them even come close to the sheer power and versatility of Editorial for iPad, with its built-in web browser and the ability to store and trigger all kinds of complex workflows. It has literally changed the way I do my work, and I can't imagine living without it. Not bad for just $5.
I could list some workflow examples here, but instead I'll recommend getting Federico Viticci's excellent eBook, Writing On The iPad: Text Automation with Editorial. It covers what the app can do, shares some pre-made workflows you can install in your copy of Editorial, and shows you how to make some of your own.
Bonavita Variable Temp Gooseneck Kettle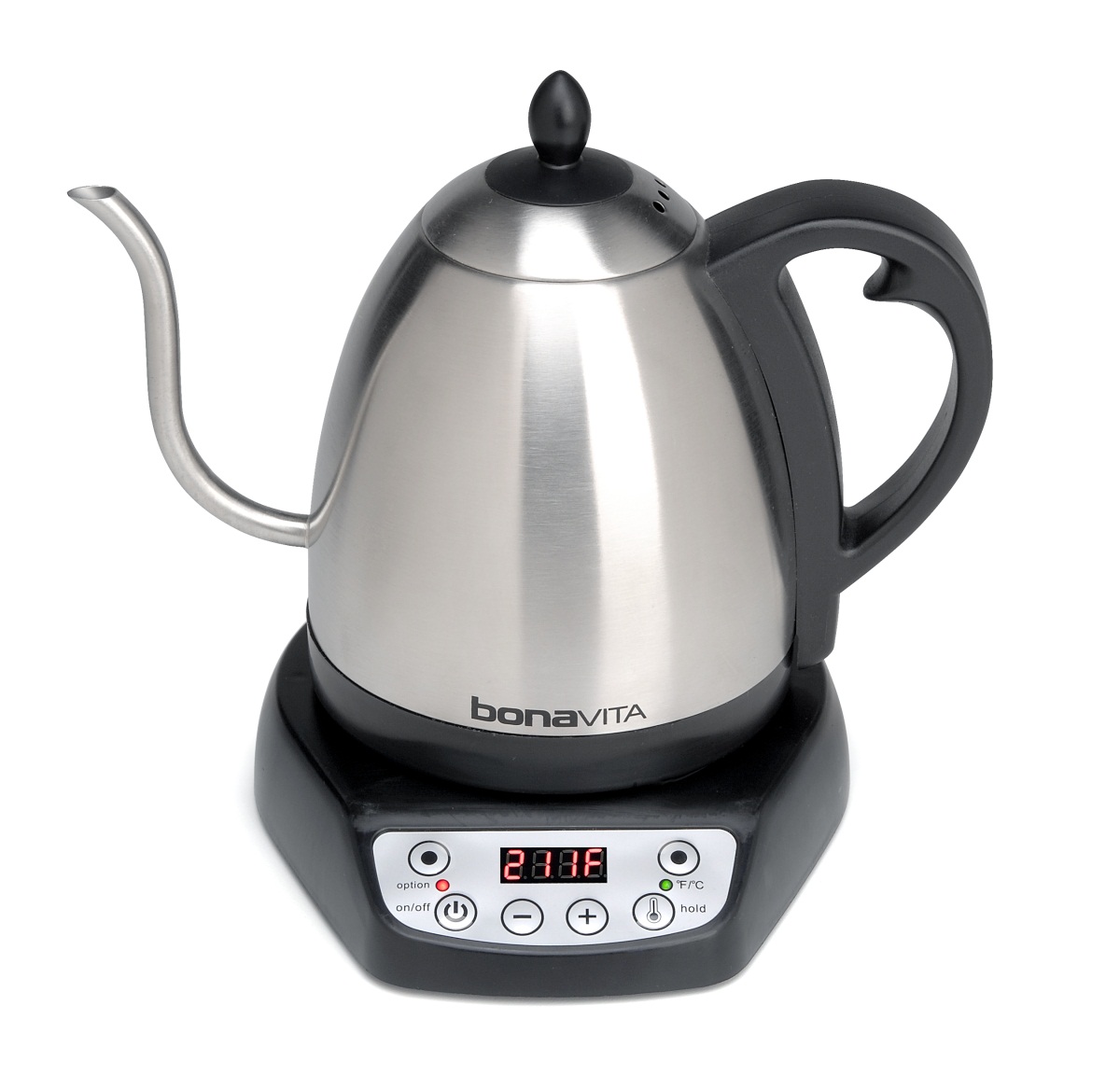 As someone who drinks a lot of tea and coffee, I can't stress enough how important it is to have a good hot water kettle in your kitchen. The hands-down best kettle I've ever come across is the $95 Bonavita Variable Temp Gooseneck. The "gooseneck" spout design allows for a smooth and precise pour, while the digital base will heat the water to the exact temperature you set (and hold that temperature for up to an hour) so you don't have to worry about it.
---
Jeff's Favorites
CM Storm QuickFire Rapid Keyboard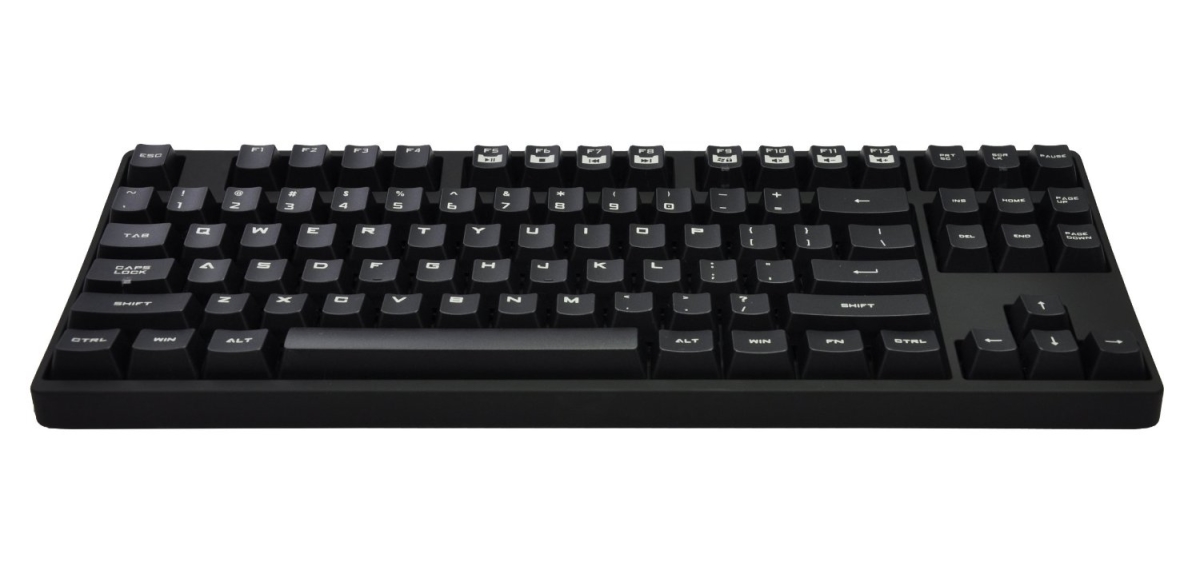 Without a keyboard, you can't really do a lot with a computer. A while back, Shawn wrote an exhaustive review on the many mechanical keyboards that you can buy today. Not being sure if I'd even like the industrial war-time sound of the keyboard, I went with a more economical version that had Cherry MX Blue switches.
For the past year, my Quick Fire Rapid keyboard has clacked right along without missing a beat. Even after several months, I'm still pleased by the feel and the delightful sound this keyboard makes. I initially used this keyboard at work, but quickly brought it home due to numerous dirty looks from my coworkers.
If you want a solid, tactile feel and crisp, bright sound from your keyboard, look no further than the Quick Fire Rapid I chose or any of the fine keyboards that Shawn reviewed. You might also want to make sure your significant other has a good set of earbuds.
Parker Shaving Brush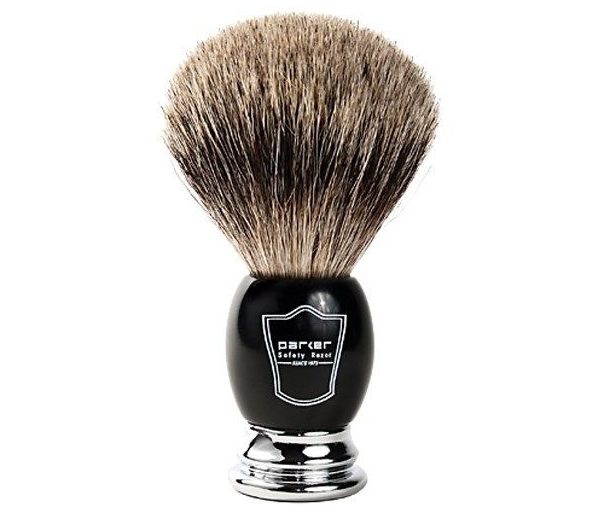 There are plenty of people on the internet that will tell you about the benefit of shaving with a safety razor. Personally, I agree with them whole-heartedly. My morning shaving ritual is so much more refined with the tools that my grandfather used to get his shaving done. After trying out the wet shave to see if it was for me, I decided to buy into the hype about the badger hair brushes. They were right.
I've been using this Parker shaving brush since Christmas of last year, and I can barely tell it's been used. More importantly, it's much smoother and less irritating than the cheap boar's hair brush I used before it. Do yourself (and your face) a favor and pick up a real brush to compliment that razor.