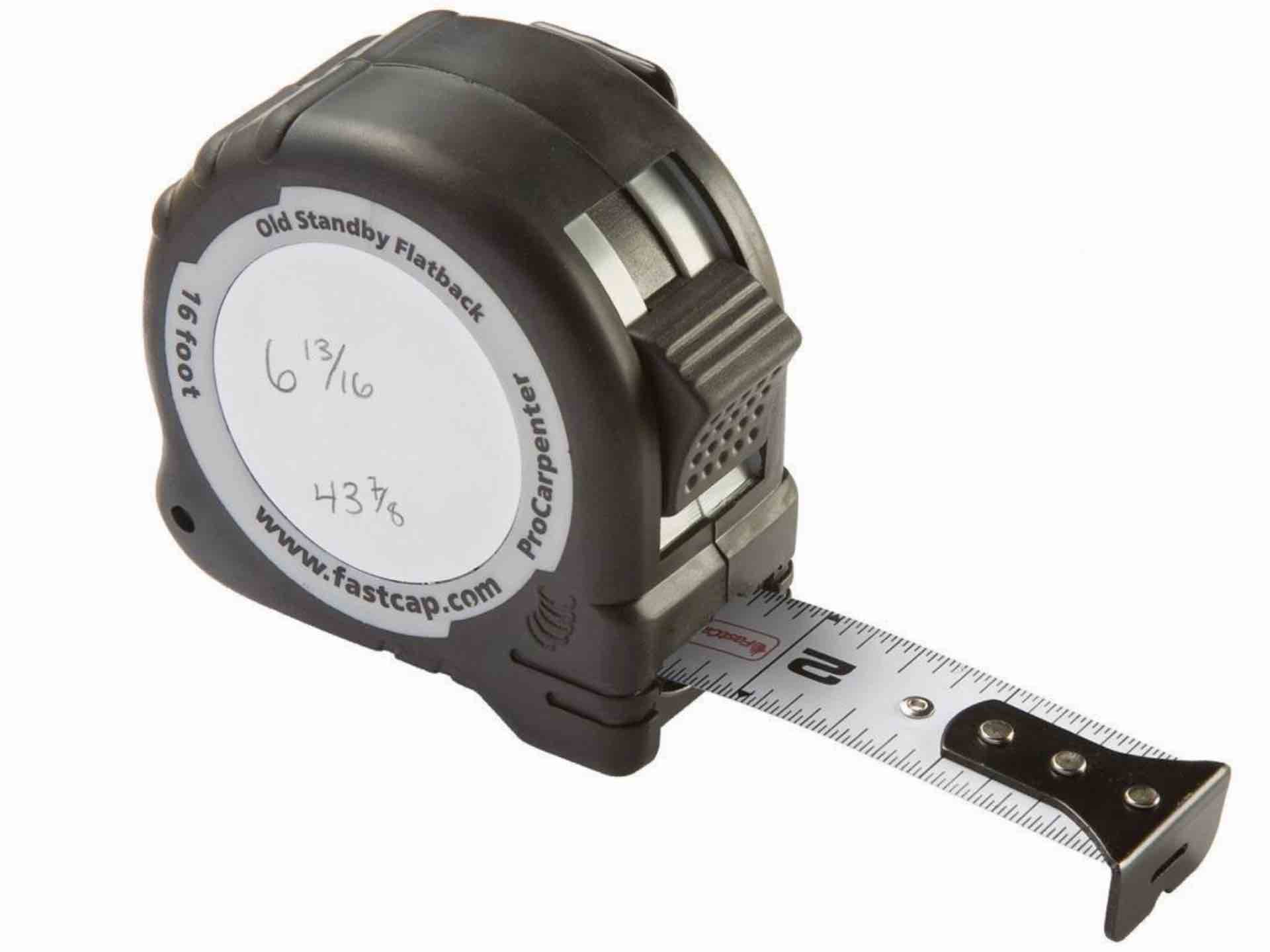 FastCap "ProCarpenter FlatBack" Tape Measure
For the majority of measurements you have to make, a trusty old tape measure gets the job done just fine. But there will also be times when you need to measure around curves and corners, and that stiff curved blade just won't pass muster.
(That same curve can also make it a pain to accurately mark measurements, in the same way filling a glass measuring cup from a tall vantage point often leads to overfilling because of the optical illusion.)
FastCap's ProCarpenter FlatBack is a great compliment to (not a replacement of!) your regular tape measure. The blade lays flat against the work surface — which is so nice for when you need to mark something — and it's on the floppier side so it can wrap around objects for accurately measuring circumference, à la sewing tape measures.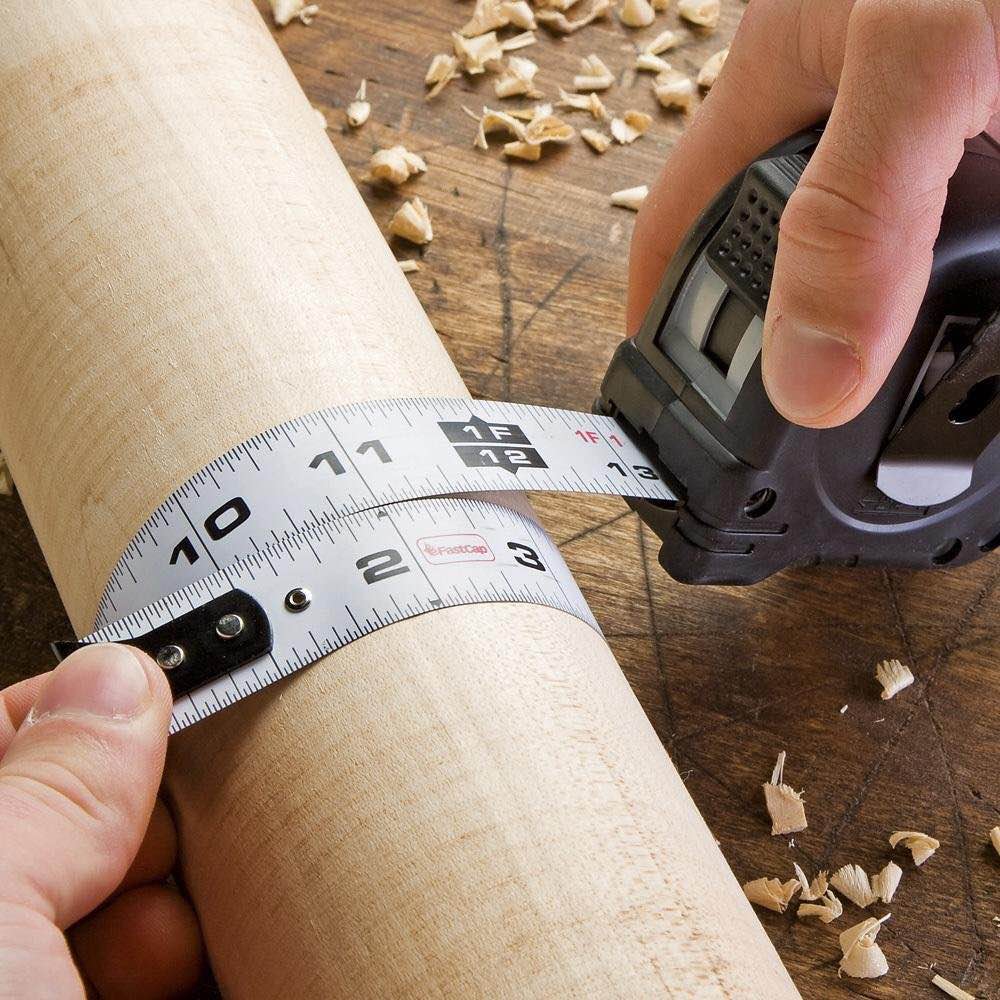 What's more, the side of the measure is an erasable notepad where you can quickly jot down notes of measurements right as you've got them, and there's even a built-in pencil sharpener underneath. It's little things like that that make it so you don't have to keep walking away from what you're doing to get tasks done, which I appreciate.
The ProCarpenter FlatBack is just $10 on Amazon.