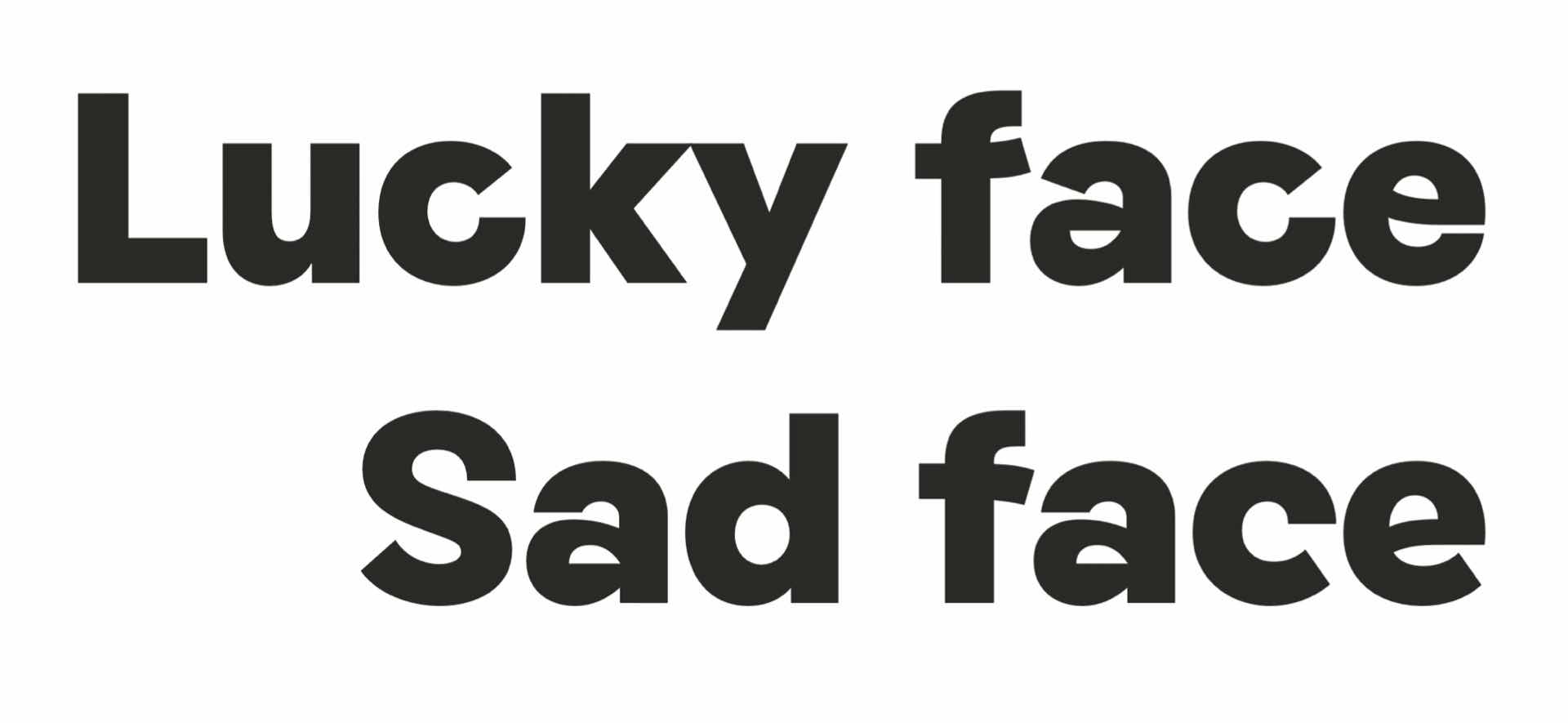 'Faro' Typeface by Luzi Type Foundry
Luzi Type Foundry's "Faro" font really puts the face in typeface. That is, it offers two moods: Lucky and Sad. Take a look at what I mean: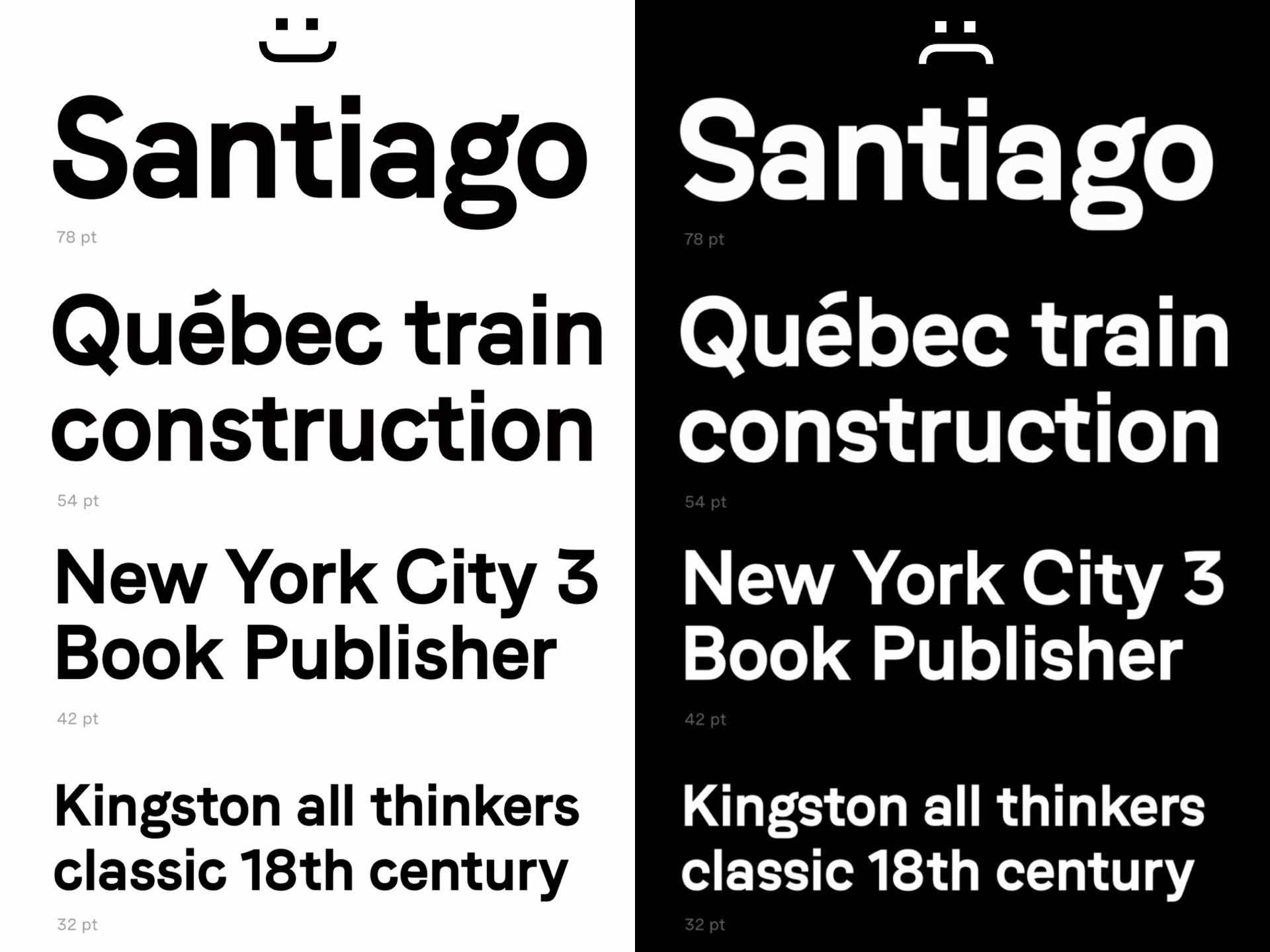 The differences are subtle, but the longer you spend looking, the more of them you find. Things in the "Lucky" family swing upward, or have loops that make smiley faces. On the "Sad" side, it's the opposite — notice how the crosses on t's droop downward, for example.
Need more examples? You can see Faro in use here, or view the specimen here.
Head to this page for purchasing information on desktop, web, and/or app licenses of varying size. (Note: Prices are listed in Swiss franc / CHF.)