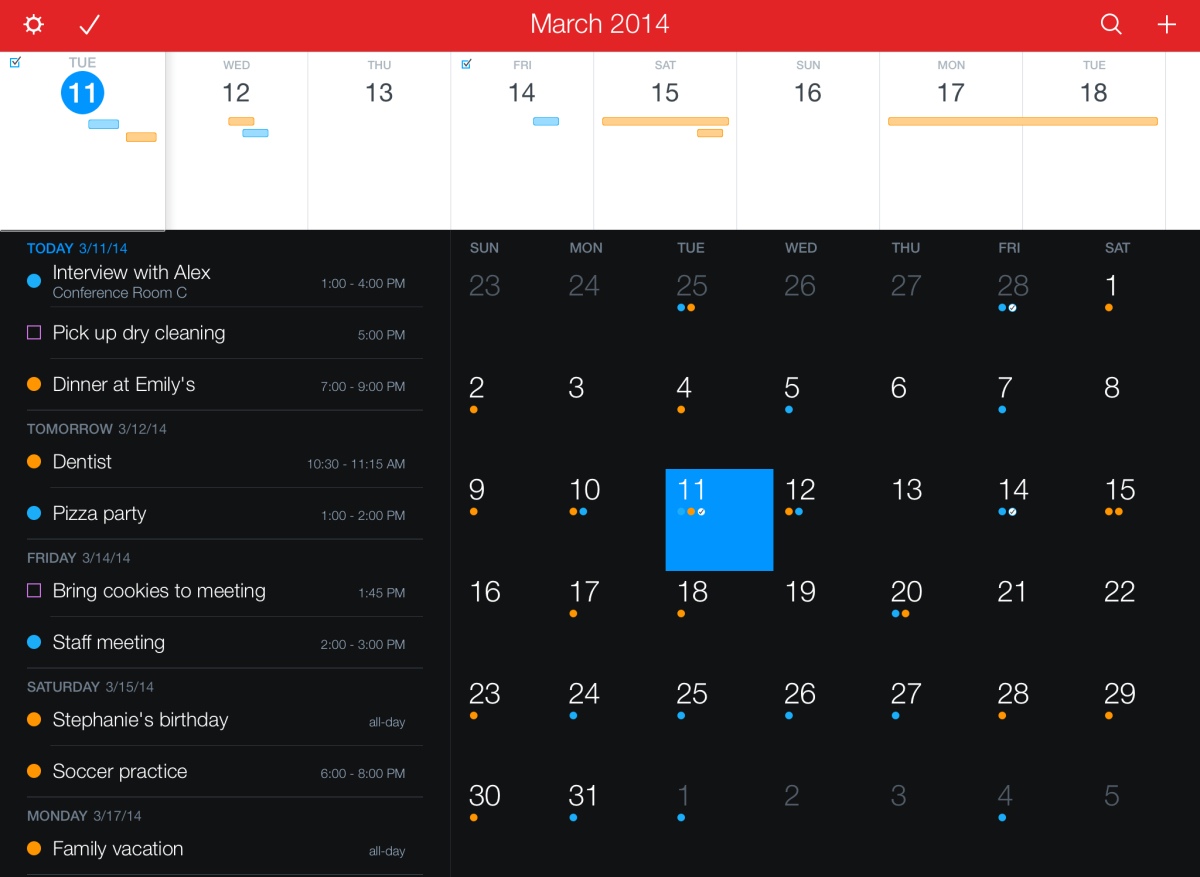 Fantastical 2 for iPad
The only thing that ever bugged me about Fantastical 2 was that it was an iPhone-only app. I suppose it still worked well enough on an iPad in 2x mode, but thankfully our long national nightmare is over because Fantastical 2 for iPad was released this morning.
The new interface is more like a dashboard than strictly a calendar. In addition to familiar elements like the top toolbar, the DayTicker, and the events list, they have added a month calendar on the lower right. Making good use of the iPad's larger screen, each section shows more information than the iPhone app can, and without feeling cluttered or confusing—no matter if you're in landscape or portrait mode.
Pull down on the DayTicker, and it displays a half-week view like the one you'd get when switching the iPhone app to landscape. Pull down some more, and you get a full-screen week view that lets you drag, drop, and stretch/shrink events. It all feels very intuitive.
Just like the iPhone version, Fantastical 2 for iPad lets you create events using natural language. Type (or say) things like "Get lunch with Caleb on Saturday" or "move trash cart to the curb every other Wednesday night" and it will accurately parse these statements to create events. It also still supports TextExpander Touch snippets, if you're into that sort of thing.
Fantastical 2 for iPad is $10 on the iOS App Store, a launch sale of 33% off. If you have yet to try the iPhone app, it's just $5 on the App Store.