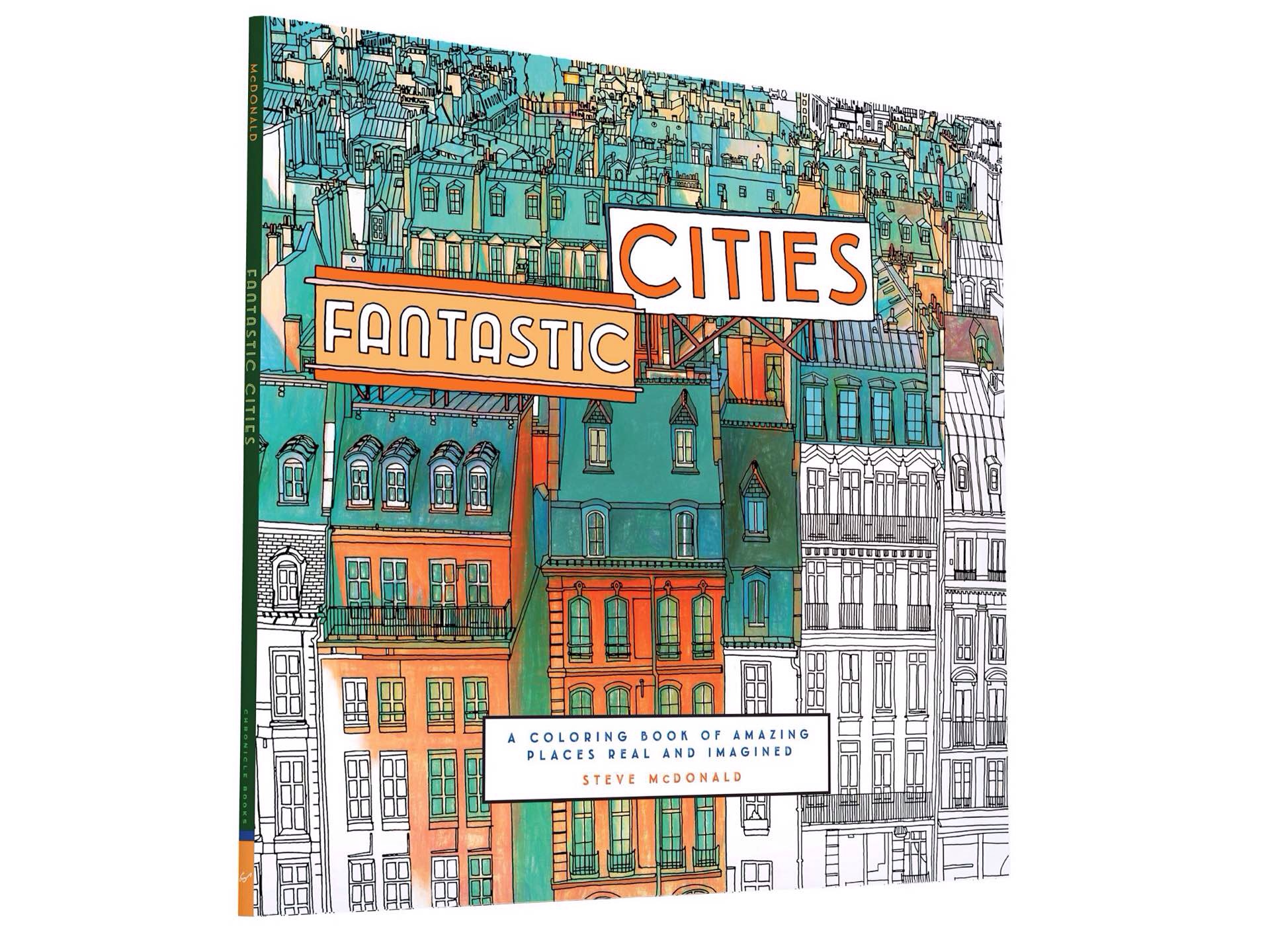 Fantastic Cities — A Coloring Book for Adults
Coloring books aren't just for kids anymore. Adult coloring books are a trend that's becoming more popular all the time, and a great one to start with is Fantastic Cities: A Coloring Book of Amazing Places Real and Imagined by Steve McDonald.
This 60-page book contains highly intricate, aerial-view illustrations of various cities around the world — both real and imagined. One Amazon reviewer summed it up nicely: "The list is simply too long but includes cities in Germany, Canada, Greenland, France, Yemen, New York, Italy, Japan, Singapore, the Netherlands, Rio de Janerio, Turkey, India, Mexico, England, Australia, and Greece." What's harder to convey in words is just how complex the illustrations are.
Lunenburg (left) & Lunenburg mandala (right):
Singapore (left) & Amsterdam (right):
Needless to say, you'll have plenty of time to sit and relax as you fill in all the minute architectural details. Get Fantastic Cities for just $8 on Amazon.
If you're just getting started with adult coloring books, pick up Sargent's 50-count pack of colored pencils ($12), and if you really want to up your coloring game, check out Prismacolor's 132-count pack ($99). (Don't go with markers or gel pens on this one because the book's pages have illustrations on both sides and they will bleed.)