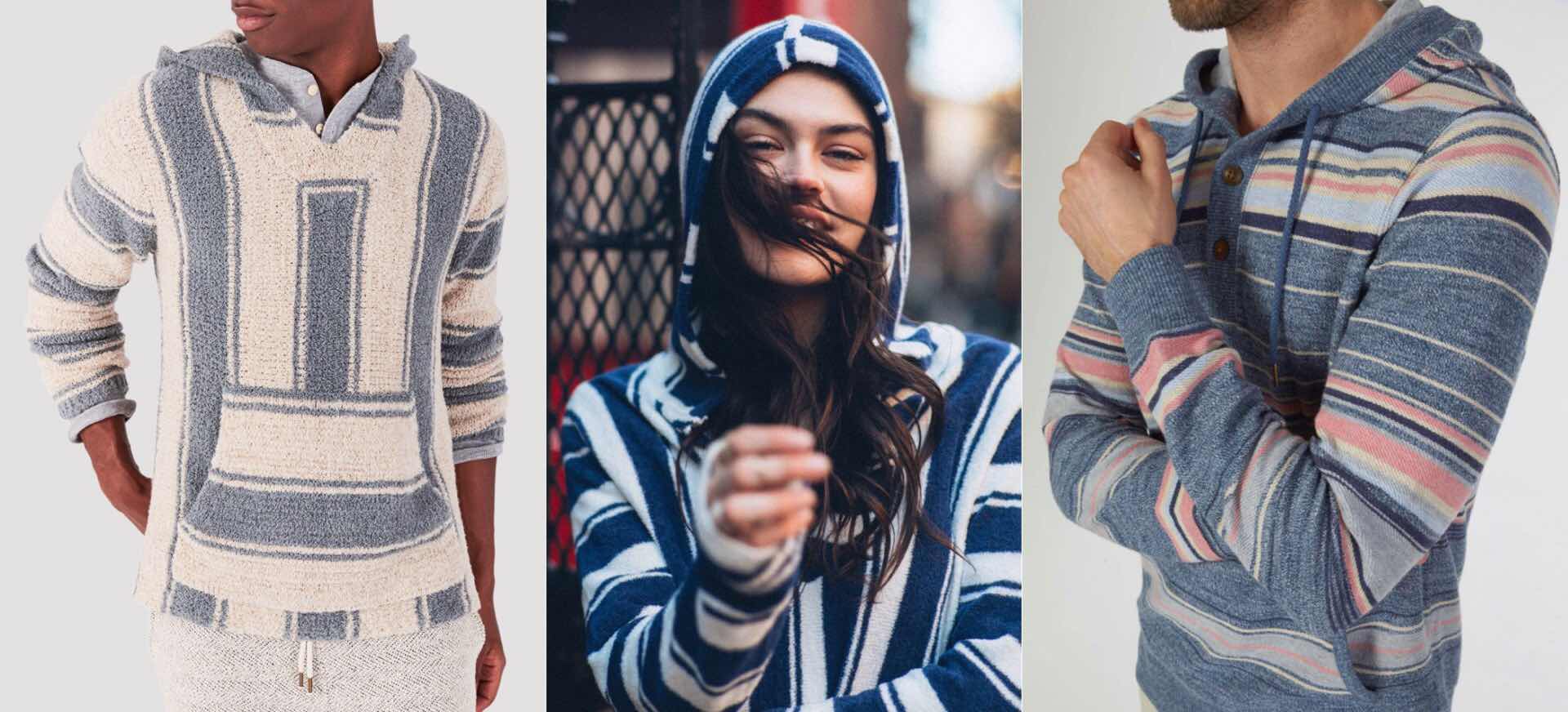 Faherty's Baja Hoodies and Pullovers
Faherty is a New York-based branded founded by twin brothers Mike and Alex Faherty, who've been making high-quality beach-themed attire since 2013. Arguably, the beachiest clothing lines they offer are their men's and women's hoodies and pullovers.
Inspired by the Baja jackets discovered and loved by Californian surfers back in the '70s, these relaxed, poncho-inspired sweatshirts feature the kinds of serape-esque stripes and patterns you'd expect, but with way comfier and more breathable fabrics than those scratchy cheap types — from merino cotton to French Terry to cashmere blends.
They're perfect for chilly seaside mornings and evenings of course, but wouldn't look out of place around the campfire or even on the streets. You can give off a globetrotting, beachy flair anywhere you go, really.
Most of the women's sweatshirts start at $148, while you can expect to drop $188 or more on one of the men's sweatshirts. There are exceptions though, and as of April 30th, 2019 they have a bunch of older designs on sale for at least half-off.