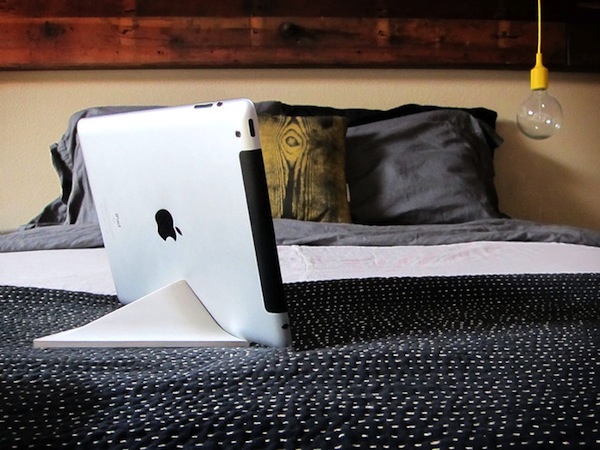 FACET Pyramid iPad Stand
The Facet stand is a multi-angle magnetic iPad stand. Each side of the pyramid is a different angle: 35°, 55°, and 75°. The magnets line up with the iPad 2 and 3, holding the iPad in place. With a larger base than Apple's Smart Cover, the Facet stand promises to stand up, even on soft and uneven surfaces, like a bed or outdoors.
With a little shy of three weeks left before the campaign is over, and just $25 gets you in the door with the stand.
Thanks Steve!