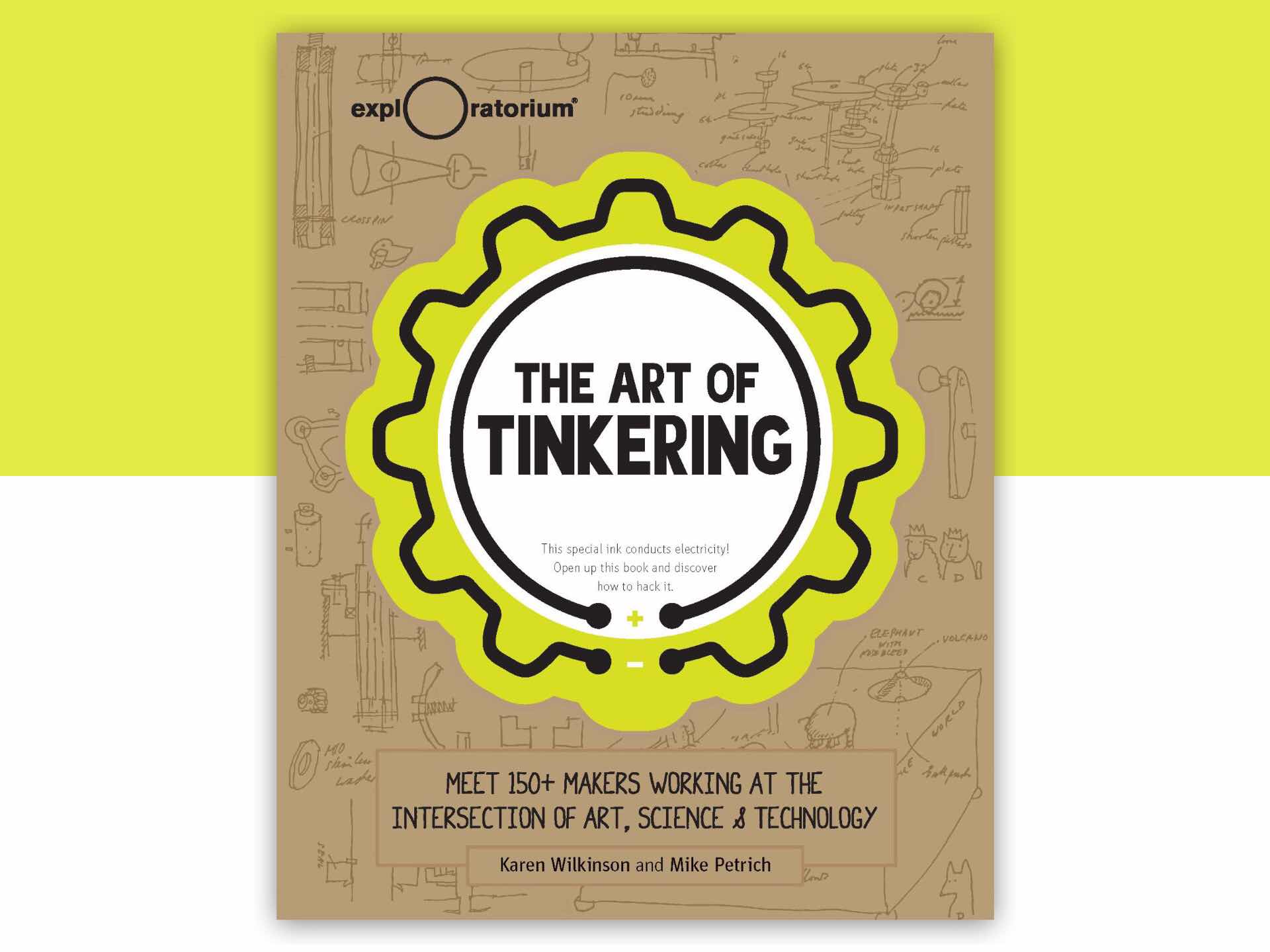 The Exploratorium's "The Art of Tinkering" Book
The Art of Tinkering is a 2014 book by The Exploratorium, a San Francisco-based science museum that's considered one of the best attractions in the city. But I digress. This book is a fantastic way to introduce kids to tinkering and maker culture:
The Art of Tinkering is a collection of exhibits, artwork, and projects that celebrate a whole new way to learn, in which people create their own knowledge through making and doing, working with readily available materials, getting their hands dirty, collaborating with others, problem-solving in the most fun sense of the word, and, yes, oftentimes failing and bouncing back from getting stuck.
The artists and tinkerers featured throughout the book share the stories and behind-the-scenes of how they tinker, offering a bevy of smart and inspiring lessons and tips along the way. Rion Nakaya of The Kid Should See This nails what's so special about it:
The mix of personal snippets, resource ideas, and beautifully-photographed materials makes this playful, messy, inventive, unpredictable, and fun mix of art, science, and technology accessible for all ages. There's also conductive ink on the cover to get you started with your first project. Smart, inspiring, and hands-on from the get-go.
Speaking of that conductive ink on the cover, you've got to watch this video:
You can get The Art of Tinkering for just $18 on Amazon.