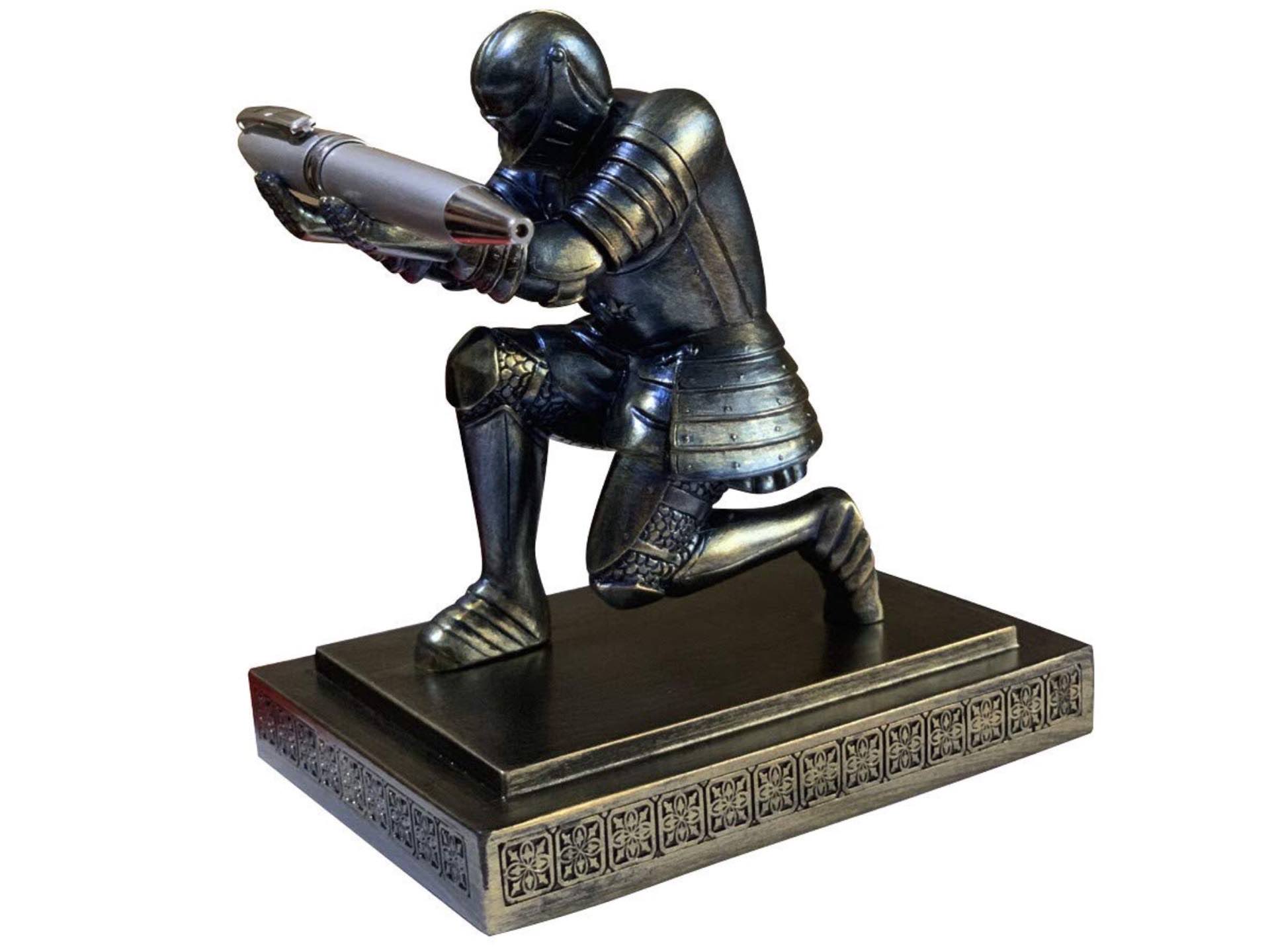 Executive Knight Pen Holder
Oh, so you're one of those common folk who just…picks up a pen right from the desk, are you? Hmph, I prefer having someone bow down and present my writing utensil to me, as the ~grandeur~ of my station warrants. Please don't question me on this or I'll have to ask you to depart from my travel trailer.
Anyway, you too can enjoy this luxury with the Executive Knight Pen Holder, depicting a resin knight taking a perpetual knee on a metal pedestal, palms raised, always ready with your favorite pen as though it were your mightiest weapon. (And isn't it?)
It comes in three colors at $29 a pop (with a metal pen included), any of which would make a great gift:
If, for whatever reason, any of those sell out, fear not — you can find the same type of thing being sold at the same price by a number of companies, like here, here, and here.