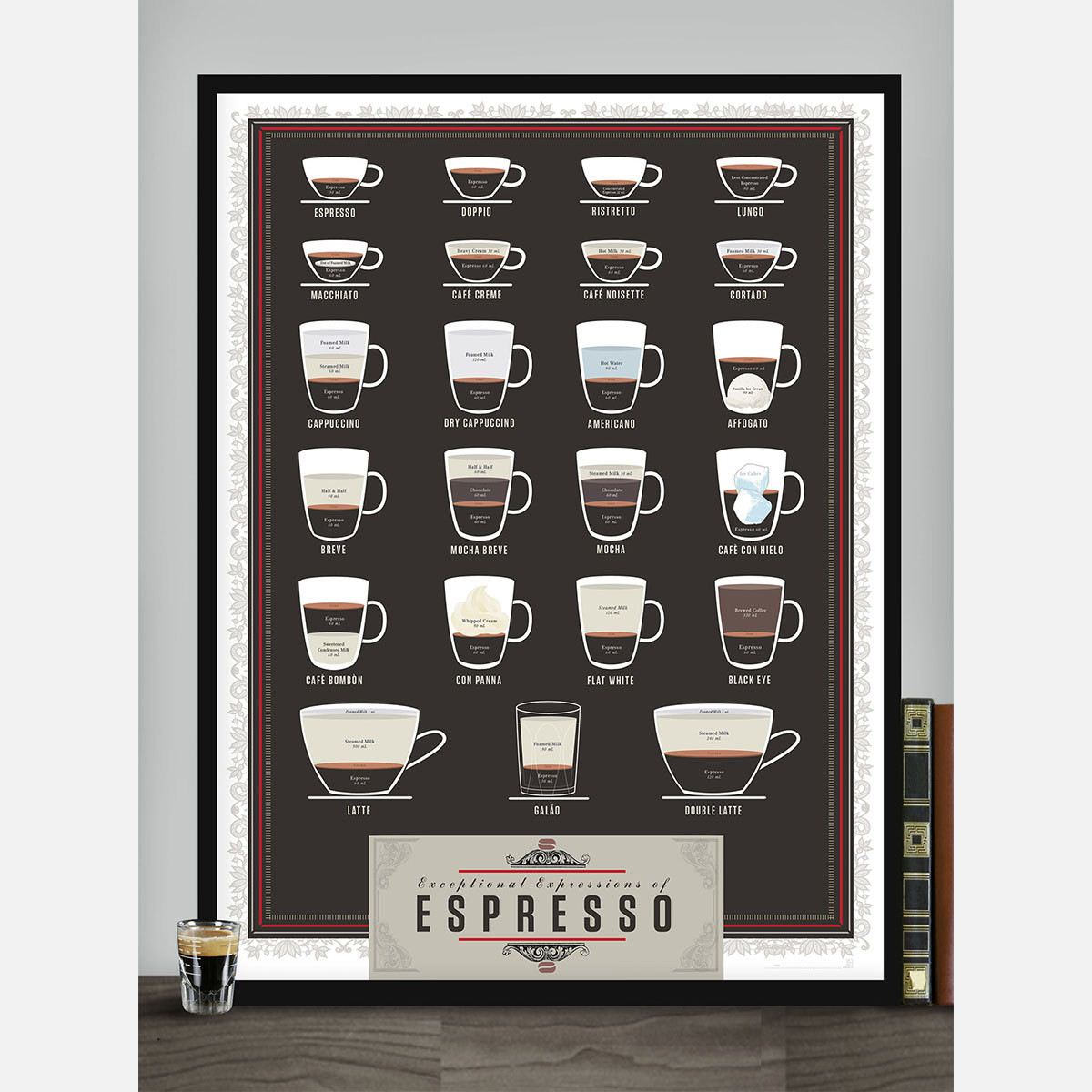 Exceptional Expressions of Espresso Poster
From the same folks who brought you the Compendious Coffee Chart poster (which is now available in coffee mug form) comes another coffee-themed print, Exceptional Expressions of Espresso.
This beautiful 18″x24″ poster breaks down the ingredient ratios of 23 different espresso beverages, some of which we've not heard of but sound delicious anyway. We recommend hanging it near your coffee-making area for easy reference.
$28 for the print alone, with options to add a frame, panel mount, or hanging rails.