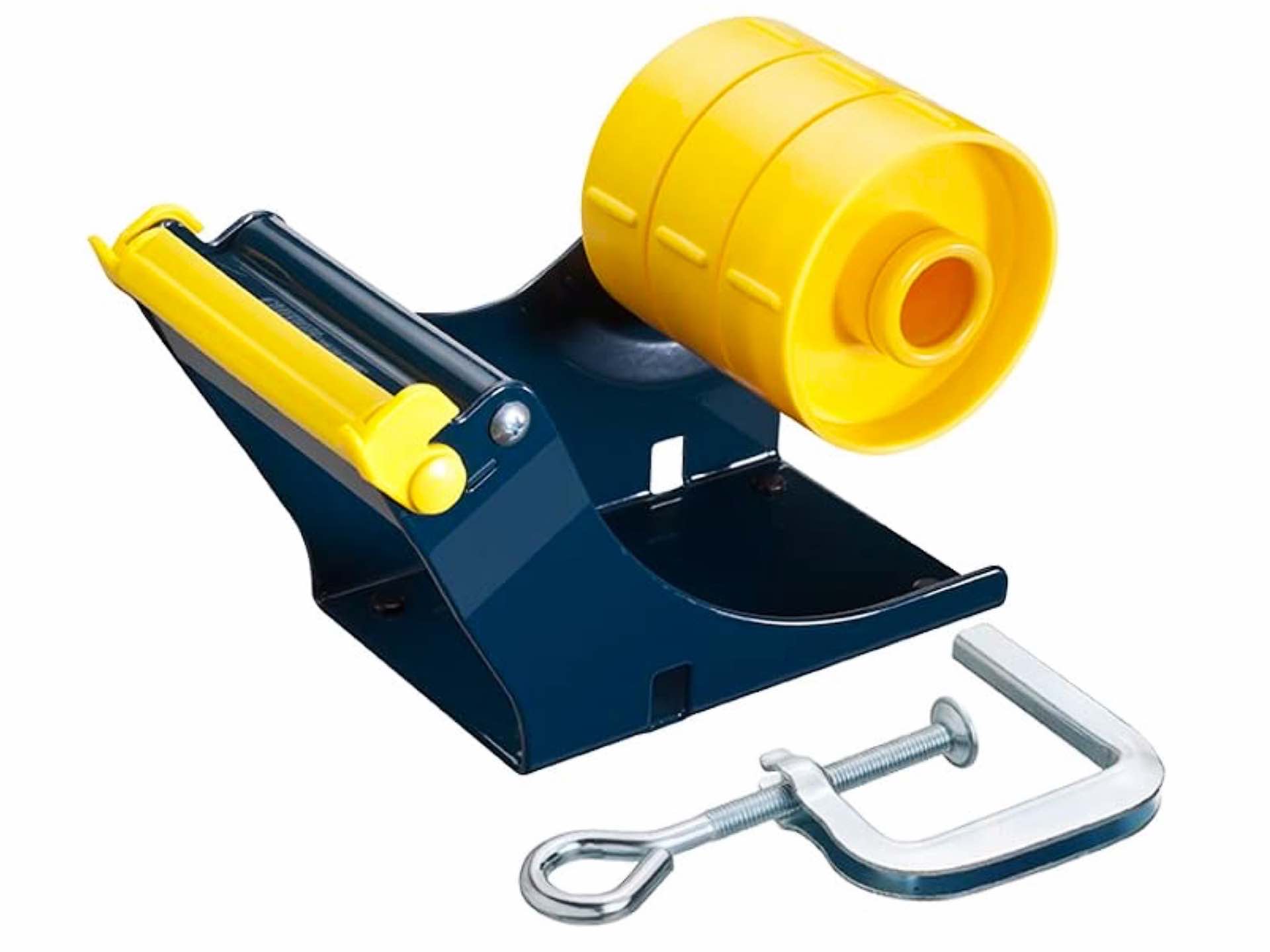 Excell ET-81 Extra Wide Bench Tape Dispenser
Anyone who deals with packing tape all day long — I'm talking warehouse workers, small businesses that ship physical goods, that sort of thing — will immediately see the utility in a benchtop tape dispenser like this one.
It comes with a C-clamp that lets you quickly and securely mount it onto any work surface, bench, or table, even if it's sitting at an angle. This way, you can easily grab tape one-handed while using your other hand to move/hold a box or other item.
It seems like a small thing, but in practice it makes all the difference. And, it supports up to 3″ of tape width, which gives you options for using a single 3″ roll, a 1″ and a 2″ roll together, or three 1″ rolls at once.
Get this tape dispenser for $25 on Amazon.