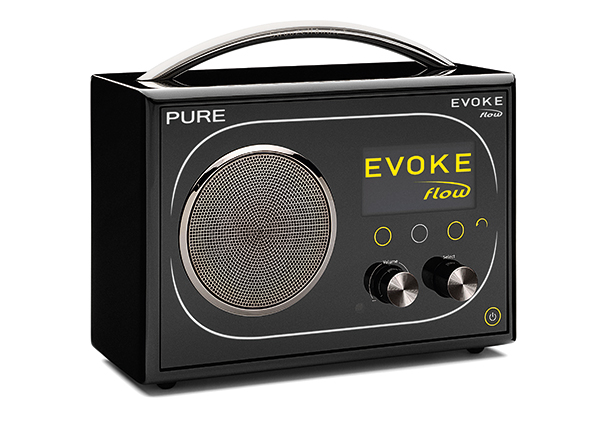 Evoke Flow Portable Internet and FM Radio
The Evoke Flow Portable Internet and FM Radio brings the stand-alone FM radio in to the 21st century. In addition to supporting the old over-the-air channels, the Evoke Flow hooks to the Internet, playing streams from thousands of Internet radio stations, podcast networks and news outlets. Want to play music from your computer over Wi-Fi? No problem. With an aux-in jack, hooking up your favorite mobile device is easy, too.
The handsome box supports 802.11b and 802.11g supported with WEP and WPA/WPA2 encryption, FM 87.5-108 MHz, Audio codecs supported include WMA (Standard V9), WAV, AAC, MP3, MP2, Real Audio and media streaming over the UPnP software.