Evo Flattop Grill Series
If you watch Sam the Cooking Guy on YouTube, chances are you've noticed his incredible backyard kitchen space with its built-in circular grill. He cooks anything on everything on that thing. Well, that's actually a thing you can have in your own backyard too: It's called the Evo Flattop Grill, and it will change everything about your cooking game.
Cooking is best when it's a social experience, and as Sam himself notes in his video overview, Evo's flattops make that happen for you:
The cooking surface is made from a single heavy plate of black, oil-seasoned, restaurant-quality steel, and it hides two burner rings underneath — an inner one and an outer one — that offer edge-to-edge even heating, without awkward hot spots anywhere.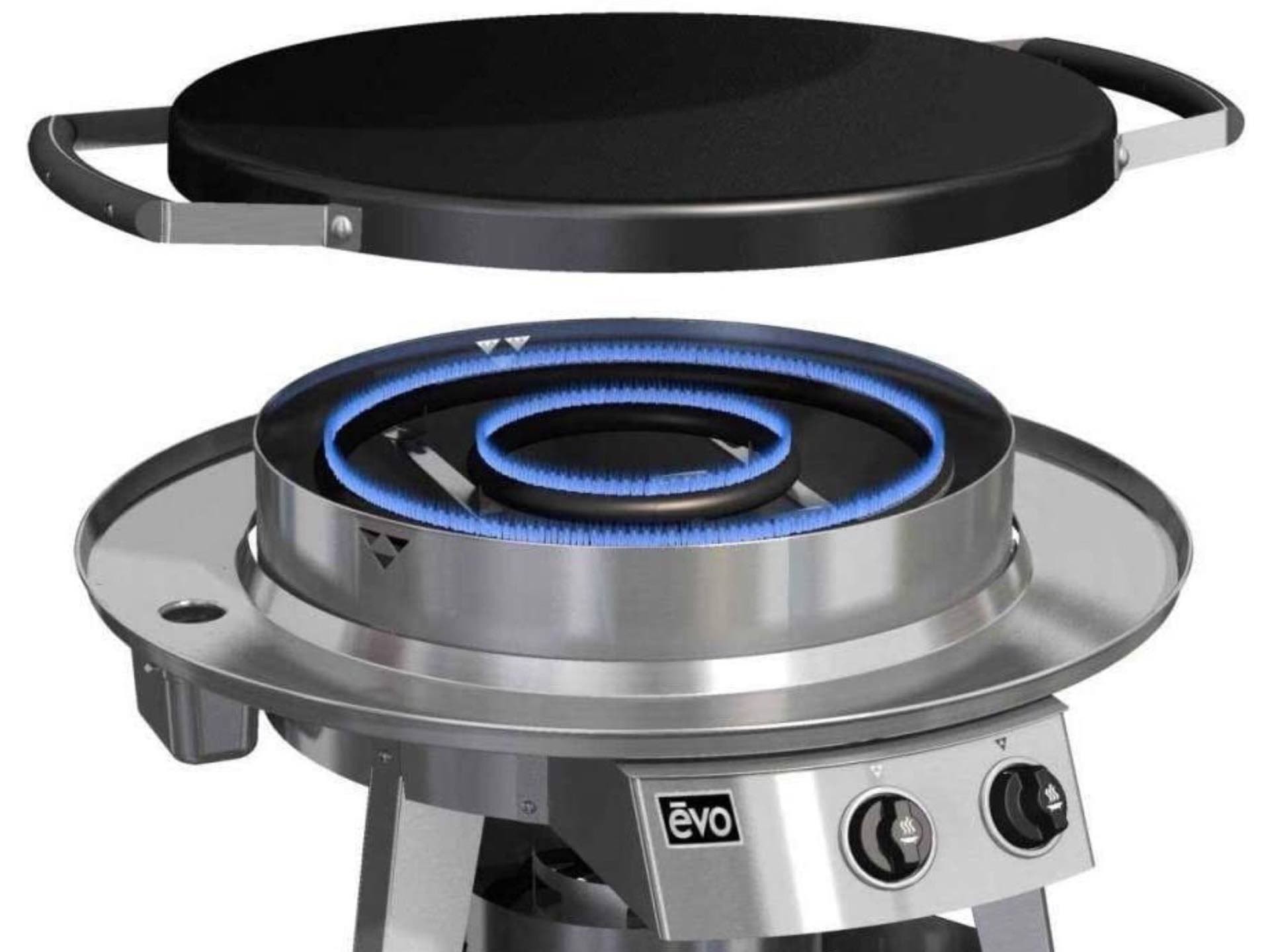 The rings are controlled independently, so you can have an ultra-hot zone in the middle for searing meats, stir-frying, or putting on a big pot of something to boil, with a lower-temp zone around the outside for simmering, keeping things warm while you prepare other parts of meals, etc.
What's great about a flat grill like this is that you can cook whatever you want, directly on it. From steaks to pancakes to rice/noodle dishes to burgers to eggs to veggies to tortillas to seafood to hash browns and far beyond, this grill can handle anything you throw on it. Of course, you can also use your own everyday pots and pans on there for boiling, braising, frying, etc.
And lastly, with its 30″ diameter, you have a nice big surface to work with. You're gonna be doing whole cookouts, family breakfasts, and more on this thing.
The versatility here is through the roof. Once you've got one of these bad boys set up, you'll never want to cook anywhere else.
Now, it should be noted that they offer three main designs to suit various spaces — whether you need a freestanding one, a tabletop one, or one that you build a countertop around — all of which are available in both natural gas and propane models:
Natural Gas
Propane