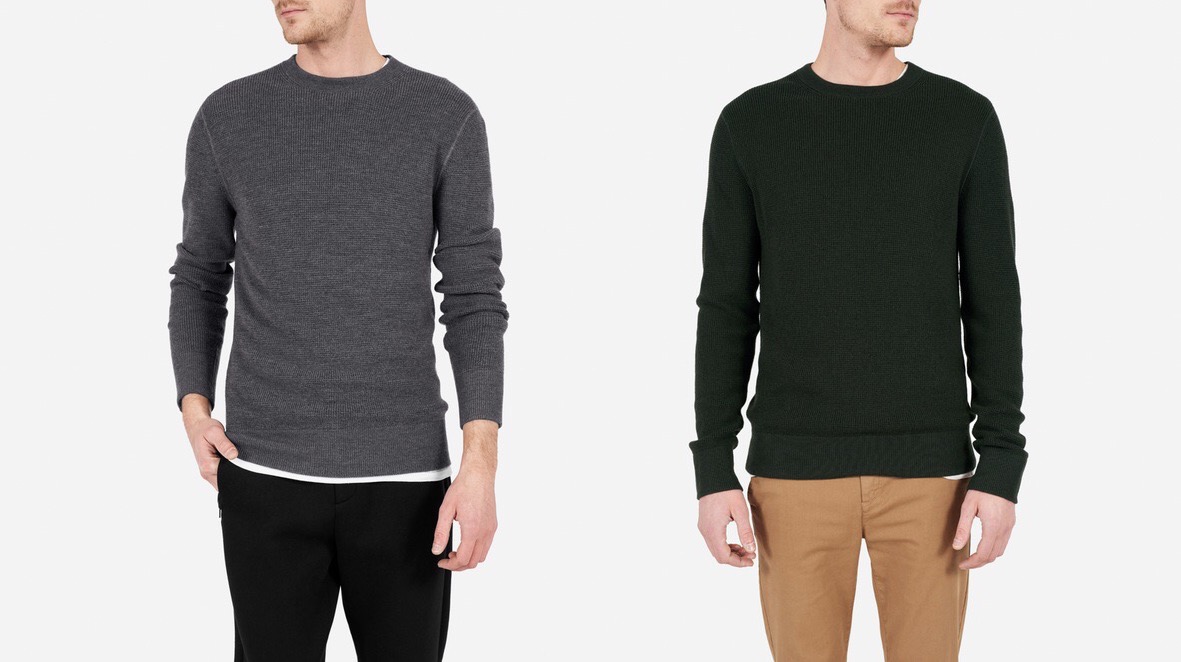 Everlane's Merino Waffle Crew Sweater
Cold weather got you down? Everlane's simple but stylish Merino waffle crew sweater can make the experience at least a little more bearable. It's made from breathable, 100% extra-fine Merino wool with reinforced ribbing at the cuffs and hem, all of which insulates (without overheating) its wearer and wicks away sweat if they're active throughout the day.
These types of sweaters are typically pretty expensive — sometimes on the order of $200 — but Everlane is offering them for just $85. You can get one in charcoal or olive, just keep in mind that as of this writing (Feb 15th, 2016) the olive version is sold out of extra-small, small, and medium sizes. All sizes of the charcoal sweater are still available.