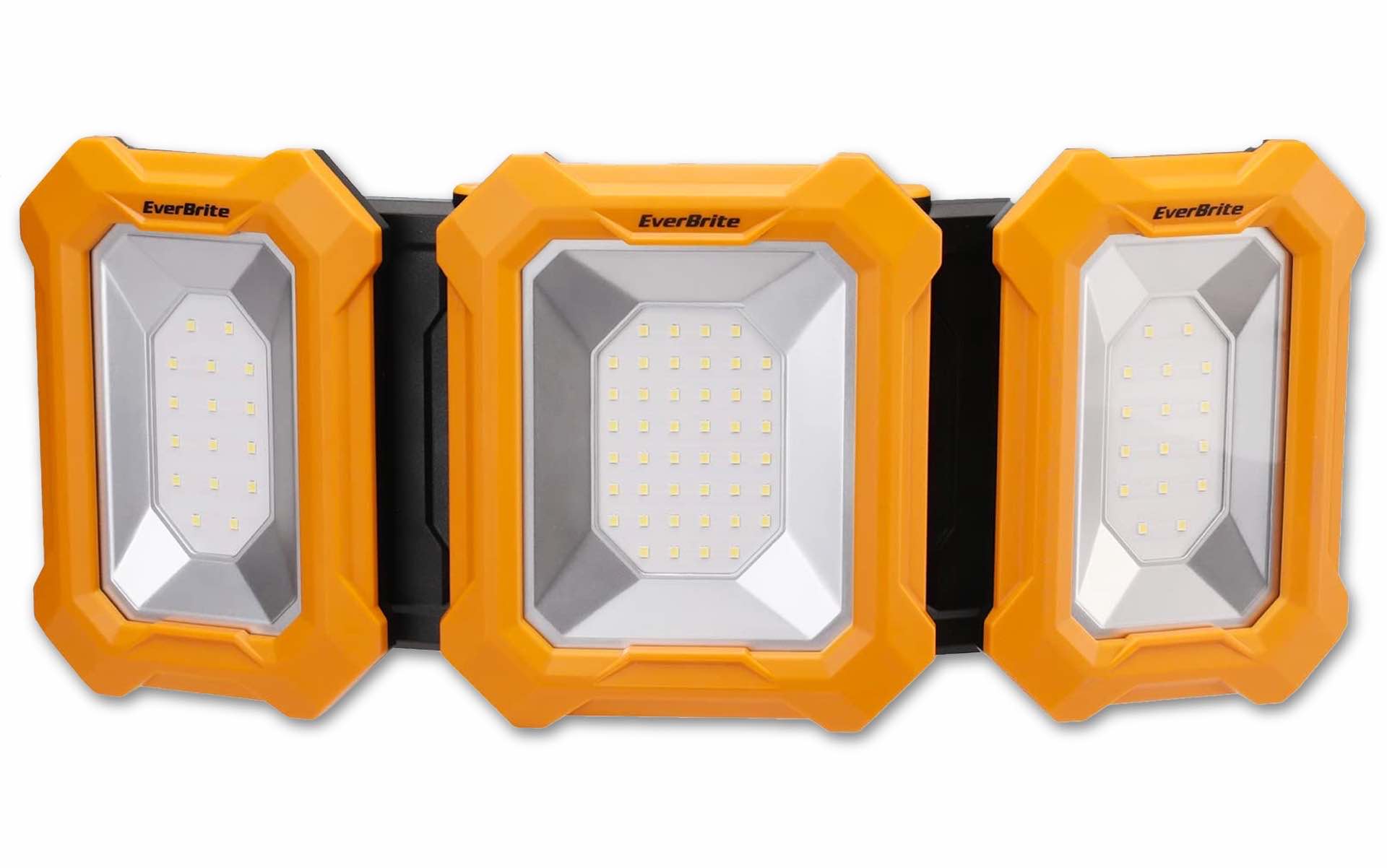 EverBrite 3,000-Lumen Rechargeable Folding LED Work Light
They say that two heads are better than one, but what about three? That seems to be the ethos of this folding LED work light from EverBrite, which has a rather interesting design.
Rather than having a single light that aims only in one direction, it has three different lights in a row, the outer two of which can each be swiveled back to create differently angled configurations as needed, including an 'omnidirectional' arrangement. There's also a kickstand on the back that doubles as a carry handle:

The light contains a 7,800mAh rechargeable battery, which can last different amounts of time based on the lighting mode(s) you use:
High: 3,000 lumens (3.5 hours max)
Medium: 1,500 lumens (5.5 hours max)
Low: 1,000 lumens (8 hours max)
In a pinch, the light's USB-A output port can also be used as a power bank source for charging other devices. Pretty awesome to have on a job site!
Get this foldable work light for $40 on Amazon.