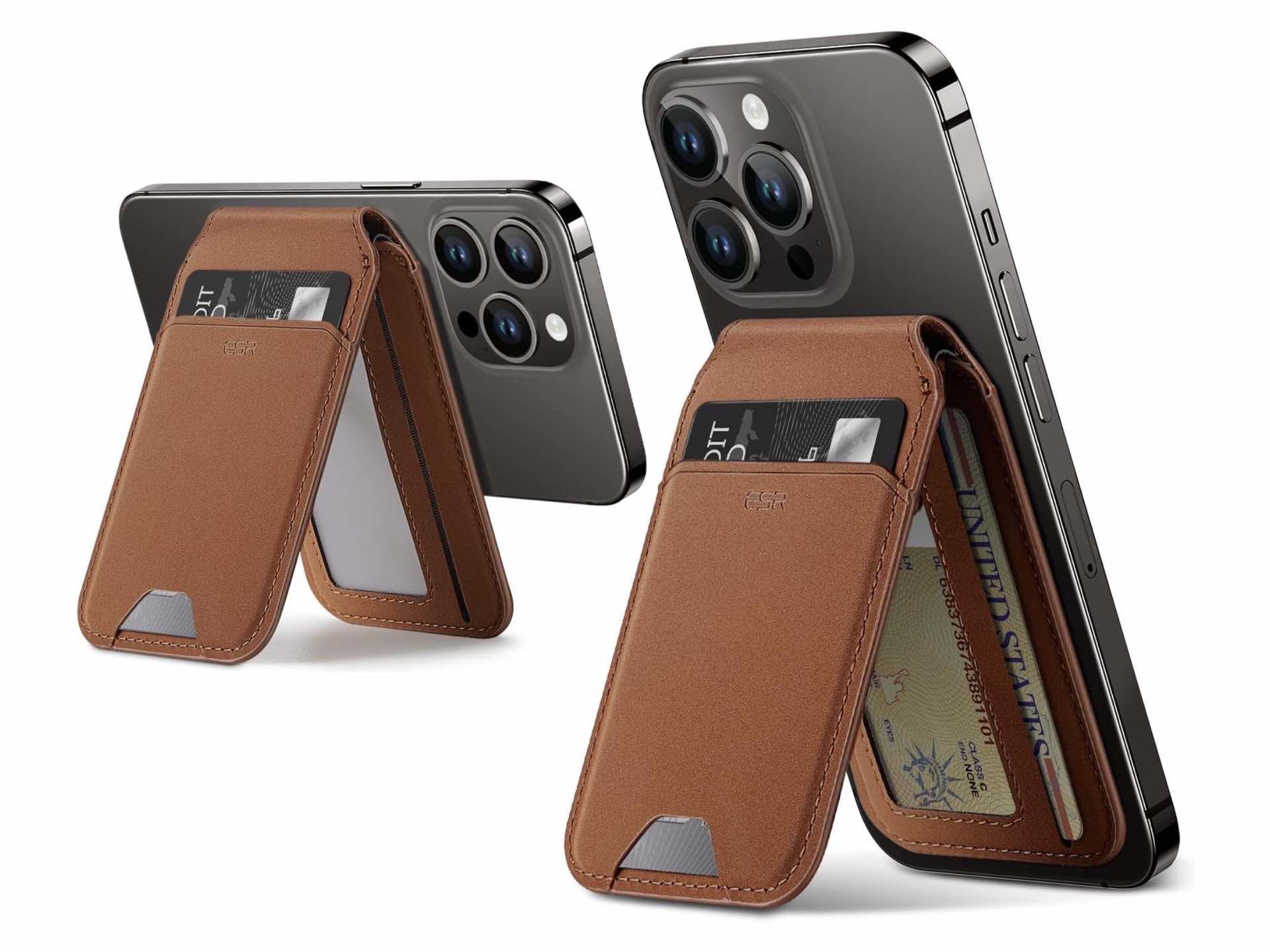 ESR "HaloLock" MagSafe Wallet + iPhone Stand
There are loads of MagSafe wallets out there for you to snap onto the back of your iPhone, but I haven't seen many that also act as multi-angle iPhone stands like the ESR HaloLock Wallet.
Made of premium-feeling vegan leather, the HaloLock has a sturdy hinge along its spine that you can open from anywhere between 15° to 160°, where it will stay, allowing it to act as an adjustable-angle stand that stays strongly and magnetically adhered to your iPhone. (Don't worry, there's a special metallic mesh lining to protect the cards from demagnetization.)
For you minimalists out there, this is a slim-style card holder with only three card slots, one of which has a window for easily flashing your ID when needed. They're all easily accessible too.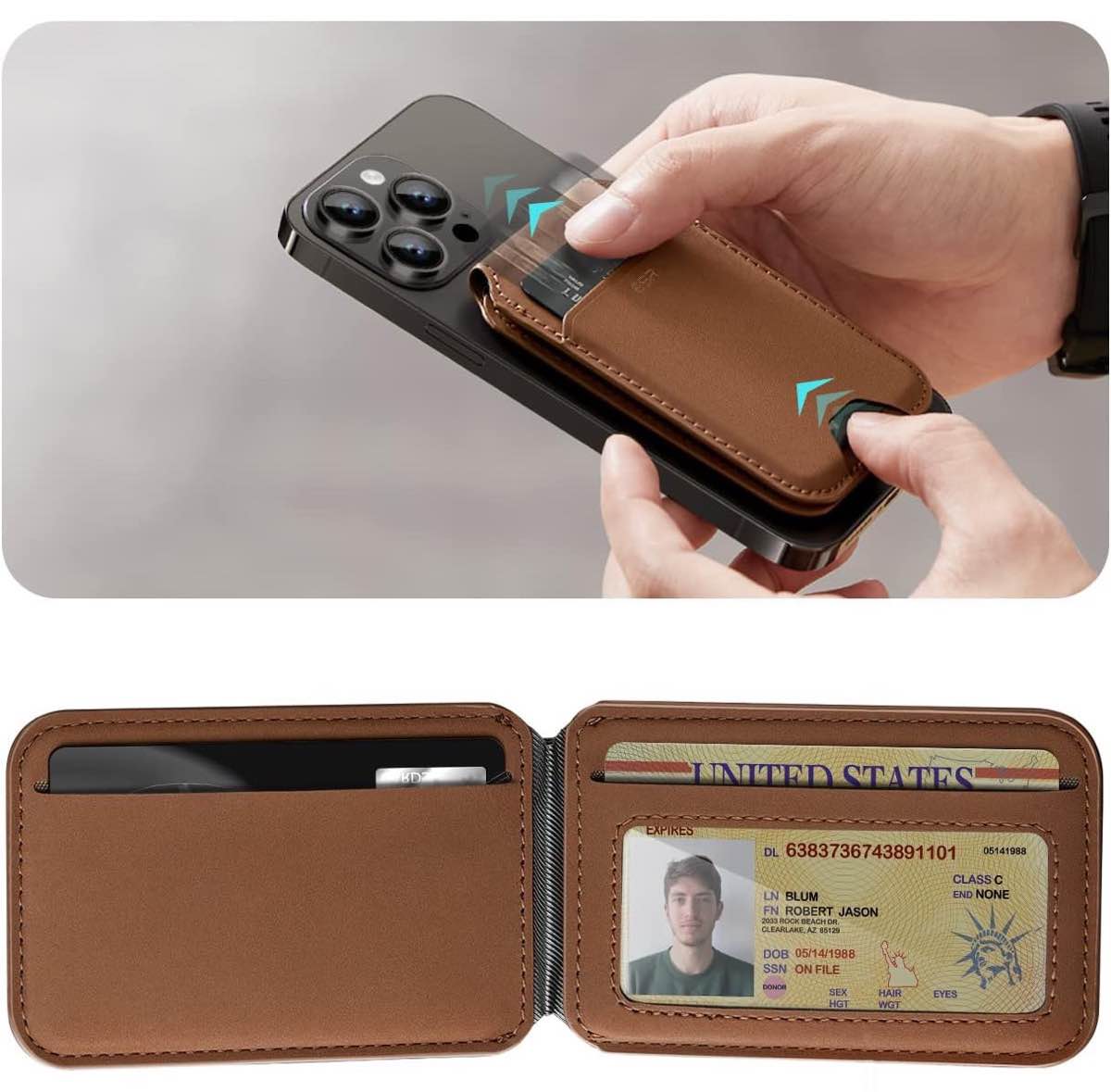 Get this MagSafe wallet + stand for $30 on Amazon in your choice of brown, black, or light blue.