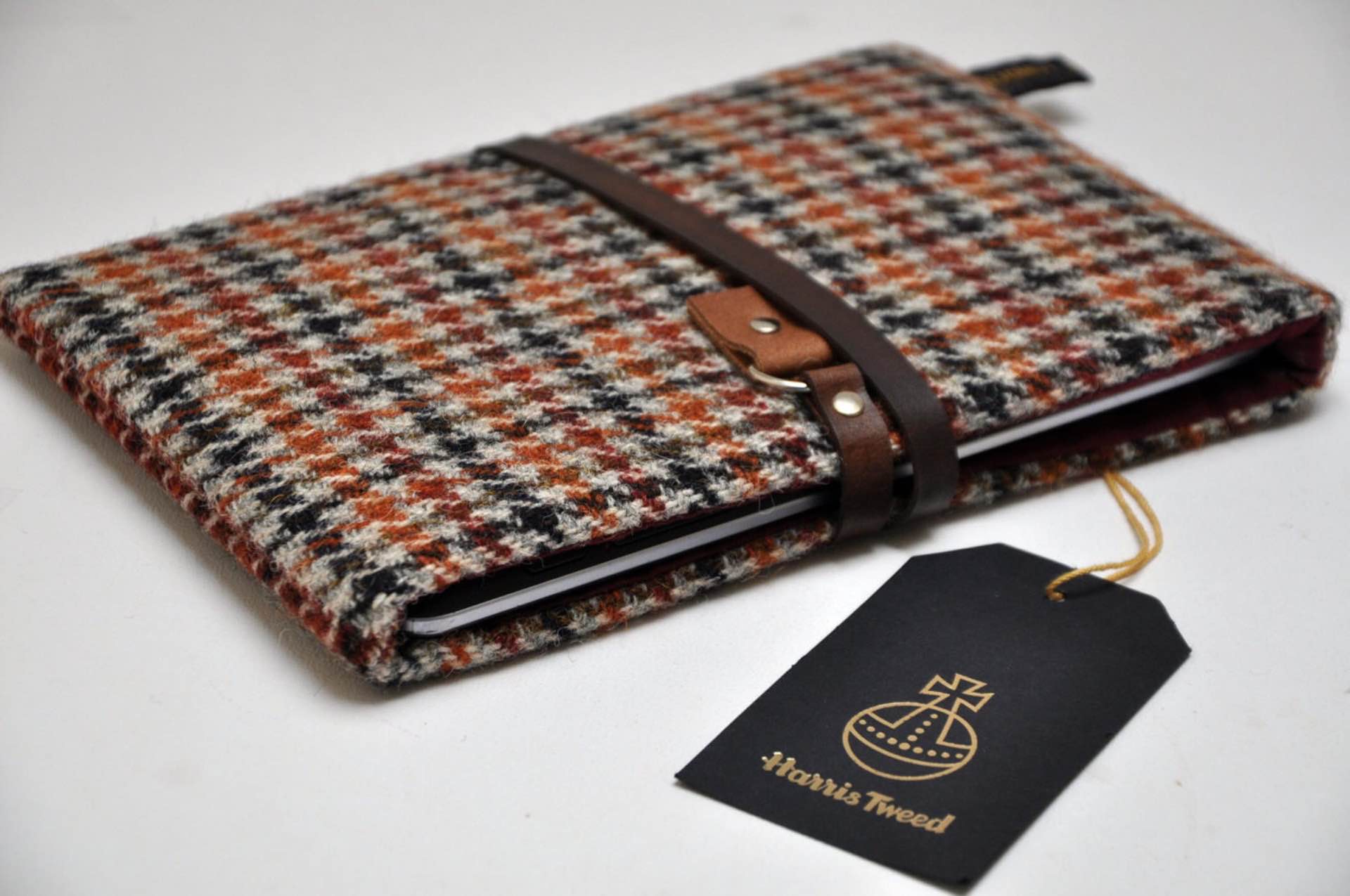 Esplanade London's Handcrafted Harris Tweed Device Cases, Notebook Covers, Wallets, Pen Cases, and More [Etsy]
Lately I've been digging through my own archive of posts here on T&T — eight years this month! 🎉 — to resurface items that are still worthy of your attention today. After all, that's the very ethos of this site, and it simply wouldn't do for so many fantastic products to get a mention once and then forgotten.
For example, in August 2015 I wrote about the UK Etsy shop Esplanade London operated by Laura Yuan. What she does is handcraft a number of device sleeves, smartphone cases, notebook covers, wallets, pen cases, and more — all made from Harris Tweed, often with leather accents and such.
Each line of cases and whatnot comes in a variety of styles, not just in terms of color but also the kinds of enclosures they use and the number/types of pockets built into the flaps…that sort of thing.
No matter what style of thing you get, you're sure to appreciate its elegance and unique charm, not to mention the lovely tactile experience of holding it.
Go check out the full shop and get something nice for yourself or someone special to you. No one will be displeased about something from this shop showing up on their doorstep.