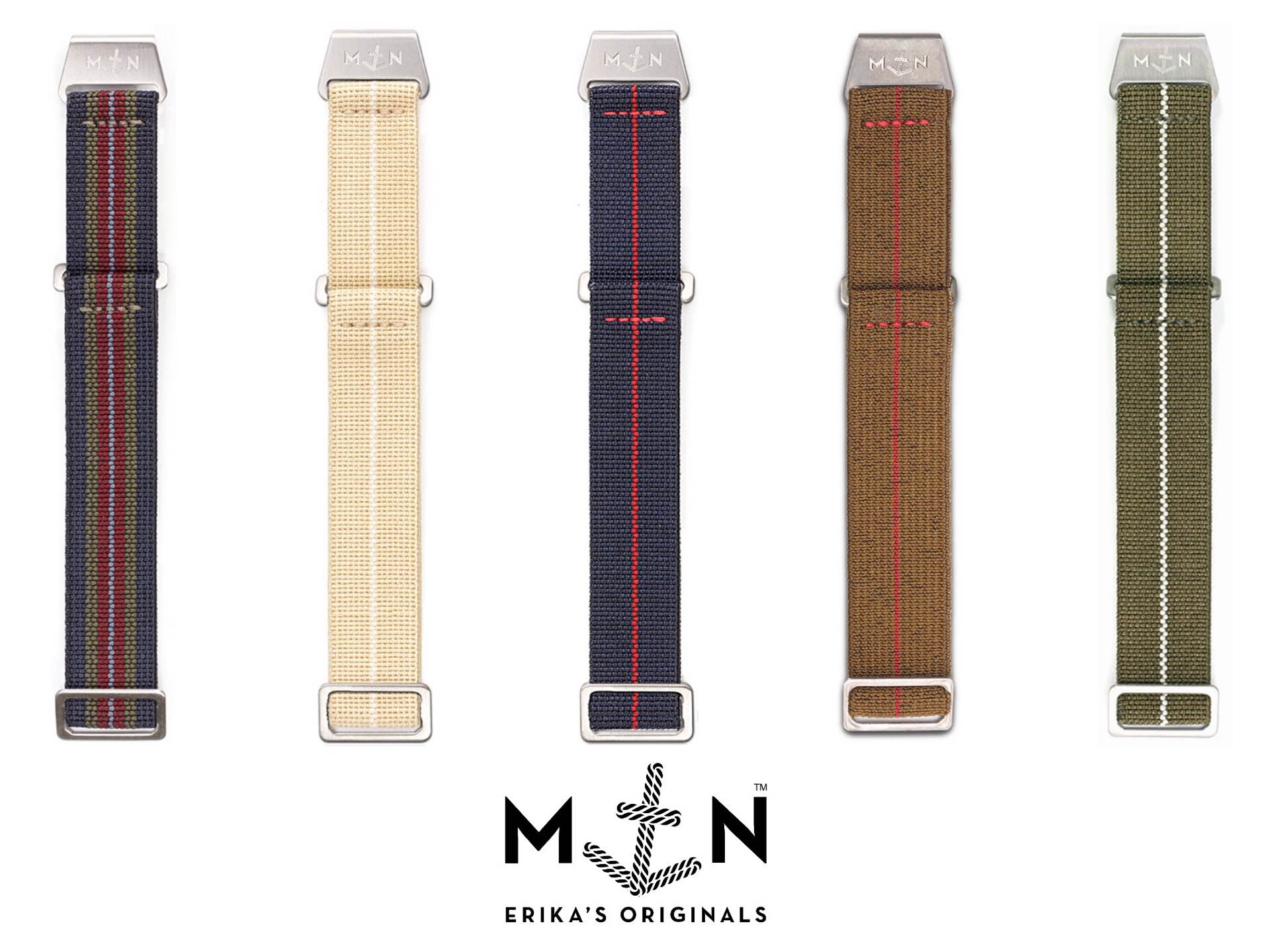 Erika's Originals "MN" Parachute Watch Straps
Part of the fun of getting into watches is accruing a collection of sweet watch straps, which you can swap out as needed for any occasion. With that in mind, I'd like to point your attention to Erika's Originals, a watch strap company started by a Dutch lady named Erika op den Kelder.
As the story goes, the company got its serendipitous start when she was asked to create a diving watch strap in the style of those worn by the French Marine Nationale (i.e. the French navy) in the 1970s — using elastic webbing from old military parachute straps — which then led to a snowball-effect of social media popularity:
Since I had all that nice original 1970's parachute hardware (I took off the parachutes I bought) I started experimenting with that in combination with some handmade hardware. After only a few prototypes I ended up with the perfect adjustable MN strap.

A picture of the Doxa with the prototype of the strap ended up on Instagram and immediately afterwards I received requests from New York, Paris, Stockholm, and Singapore.
Her Marine Nationale watch straps ("MN Straps" for short) certainly are all photogenic, so it's easy to see why they've become such a hit on Instagram and elsewhere. They're also extremely comfortable to wear, thanks in part to their ingenious micro-adjustable clasp that employs sea water-resistant hardware, of which there are a handful of options:

The available styles are:
The straps are €50 (~$58 USD) or €70 (~$81 USD) depending on model. Check them all out at Erika's Originals.