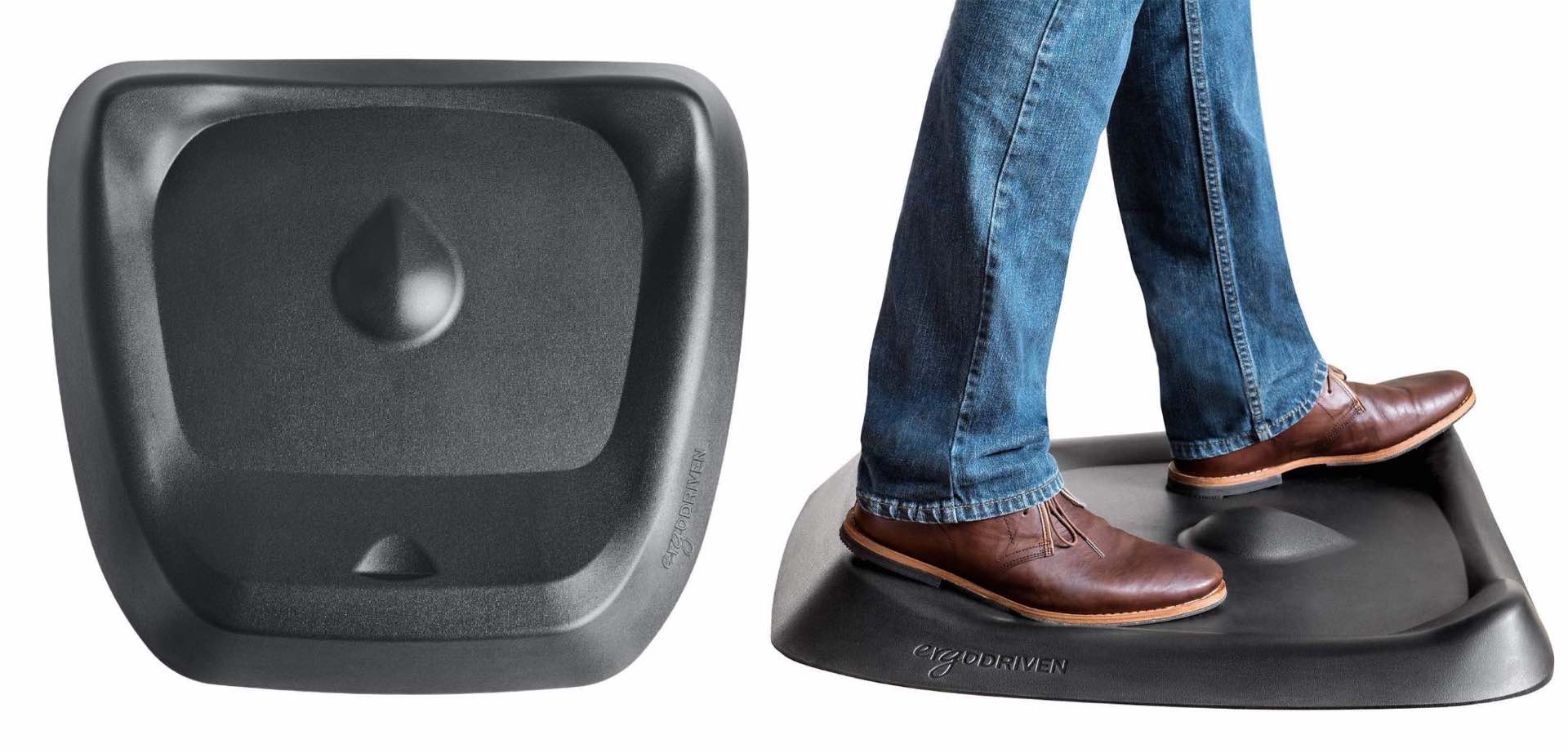 The Topo Comfort Standing Mat by Ergodriven
Working at a standing desk is a good idea if you want to take care of your back/posture/circulation/etc, but as far as your feet and calves are concerned, it can take some getting used to. I've been known to simply stand on a couple of stacked folded-up blankets at home, and even that stops being comfortable after a while — there are only so many ways to stand on a flat surface, however cushiony it is.
This contoured anti-fatigue standing mat is designed to engage and support your hips and lower extremities throughout the day by letting you shift your position in lots of ways that feel totally natural to how your body likes to stand and move in one place.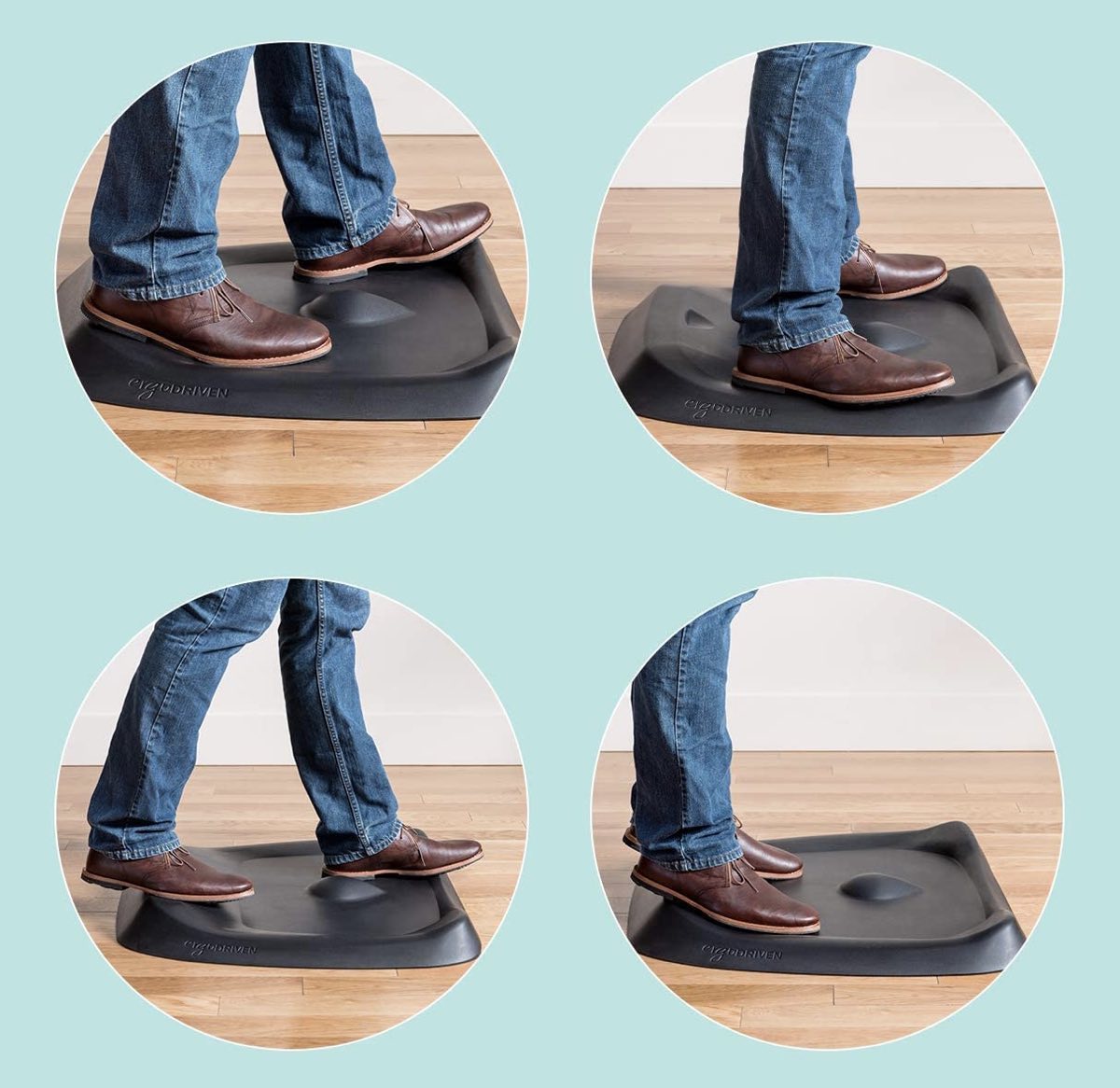 The outer rails allow you to find more dynamic standing positions that can stretch your calves in various ways as you work, and the raised "teardrop" in the center is a nice way to massage the bottoms of your feet.
This mat encourages movement rather than stifling it, which is vital to long-term standing desk use (on both the physical and mental wellness fronts).
Get the Ergodriven Topo Comfort Mat for $99 on Amazon in your choice of Obsidian Black, Denim Blue, or Mulberry Purple.