Epic! — eBook Subscription for Kids
Epic! is one of the cooler subscription services I've seen in a while. For $5 a month (the first month is free), your iPad gains unlimited access to a huge, highly curated library of eBooks for kids 12 and under. Watch the promo video to see how it works.
The books work in landscape and portrait modes, and new books are added every week after being vetted by children's publishing experts, teachers, and parents. The free iOS app makes personalized recommendations based on your kids' age and interests, and lets them earn badges the more they read.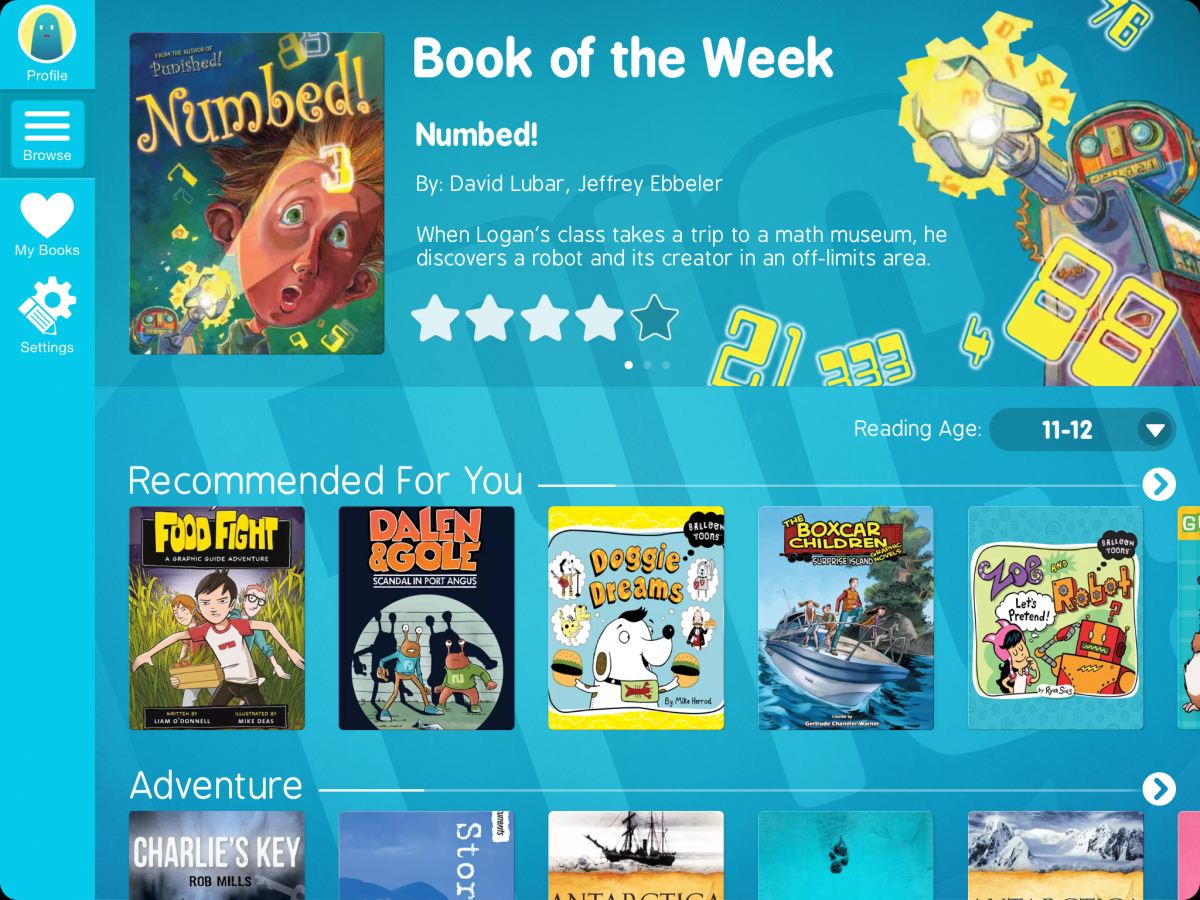 You can create a profile for every kid in your family (which requires an Epic! parent account), each having its own progress-tracking and book recommendations. Books can even be streamed instantly, so no waiting for downloads to complete!
If you have an iPad 2 or newer, go get the app and try Epic! out free for a month. If you decide to stick with the service after that, your $5/mo subscription will be managed through your iTunes account.